Death Note is one of the best animes in history, and that's undebatable. The original version of the show ran for Thirty-Seven episodes from 2007 to 2008. However, fans have been putting the creators under pressure for a second season. All this, not for five years, not for ten years but almost Thirteen years.
Although the producers have come out and stated that no subsequential installments are in works, neither the project idea nor the creative Plot has ever come into the picture since the end of season one.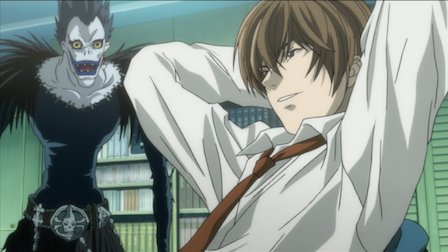 So, Is a season 2 ever coming out?
Nobody wants to get false hope for satisfaction, and that's the case here. Sadly the fans have no reliable reports to cling onto.
There have been some adaptations of the series and even a full feature film by Netflix. That movie was released in 2017 but wasn't received with the highest of praise. Also, there have been more local show adapted with the same theme, but they haven't captured imaginations either.
So considering everything, there is, the answer to the fundamental question is NO. The franchise has decided not to consider making the sequel. And if you're honest, everyone can accept that the legacy shouldn't be hurt with a weaker show.
Also, the Thirty-Seven episodes in the only season were a complete circle, and the story ended there.
Why is Death Note such a phenomenon?
The Plot from the inception plunges the audience into the story, a notebook that kills anyone whose name is written in it. Now such an idea has a exponential potential. Fortunately, "Death Note" meets the expectations of the viewers who are following recommendations. The series intelligently adds a few rules to this base idea and explores the concept to its full extent. Also, using it in all the sophisticated and twisted ways possible. But the charm & brilliance doesn't finish there.
The story revolves around Yagami Light, a teenage genius who comes across a notebook that can kill people if you write their names in it. When watching for the first time, there will be a lot of questions. Although all the rules and limitations of the notebook are clearly explained. This is one of those shows that sounds complicated on paper, but the way it is explained makes it simple. There is a lot of exposition in this show, but again, because it is a show, they can space it out enough so that it does not get boring.
Check out more articles like this on The Nation Roar:-
Grey's Anatomy: The Pandemic Situation Will Not Be Shown Only In A Negative Light!