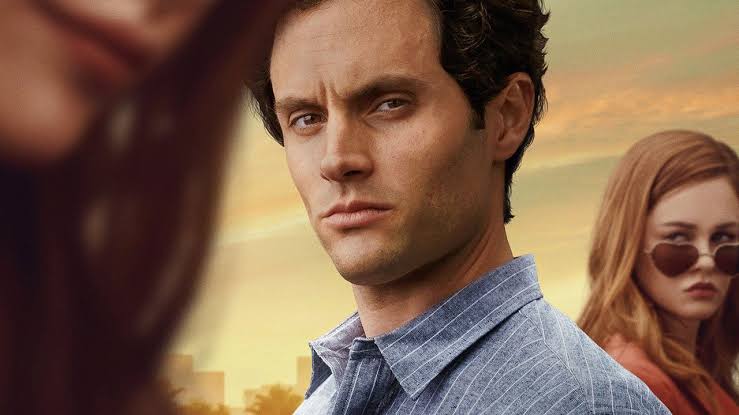 As soon as You season 2 was on Netflix, fans were already eager to see what will Season 3 hold for them. Everyone was desperate to what new twist will come in the lives of Joe Goldberg( Penn Badgley) and his just as obsessive girlfriend Love Quinn (Victoria Pedretti).
"You" is a psychological thriller about a fictional stalker, Joe. The story revolves around his terrifying, murderous activities which became an instant hit among the viewers. Soon, the series became one of the most popular series on Netflix.
Season 1 revolves around Joe's infatuation with a literary student Beck (Elizabeth Lail), and following that, season 2 revolves around him falling in dangerous love with an aspiring chef Love Quinn.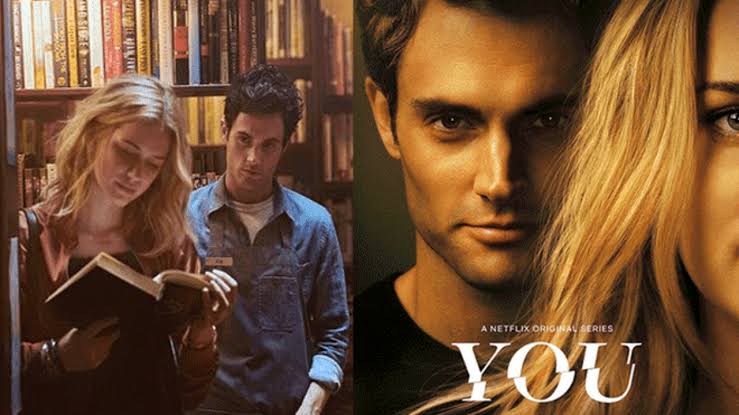 Both the seasons are full of shocking twists and turns that always keeps the viewers on toes. The suspense of the show builds up in every episode, and it becomes impossible to wait. So, this is the reason that the viewers can't wait for the next Season. Here's all you need to know about the upcoming season of the series.
Has "YOU: Season 3" been renewed by Netflix?
As per sources, You season 3 has been officially renewed by Netflix. According to sources, the fans suspect that Season 3 will release in December 2023, but it is not valid. Due to this sudden outbreak of the Pandemic, the release has been pushed. It will now be happening somewhere around 2023. Season 3 will also have ten episodes as the other seasons.
According to a report by Deadline, the production of You Season 3 has been already financed. Netflix has been awarded a $7.213 million tax credit from the state of California for this purpose.
While talking to Entertainment Tonight, Penn Badgley accidentally teased about the third season. While talking about Love, he said: "She doesn't appear to be the same kind of person. I think in the third season… Oh, God". He then had an instant realisation and said, he "literally know[s] nothing about the third season". Well, this statement by the man himself gives fans all the hopes to wait for the next season.
Which cast members will return for Season 3?
As of now, Penn Badgley and Victoria Pedretti are confirmed to return as Joe and Love respectively. We can see that they've moved to the suburbs of LA, and as we saw, many of the You season 2 cast are still alive, so, they can return for Season 3.
Also, Love's mom (Saffron Burrows) and Love's dad (Michael Reilly Burke) will most probably be back. We may also see Love's friends Gabe (Charlie Barnett), Lucy (Marielle Scott) and Sunrise (Melanie Field) return. As per the circumstances, it is pretty unlikely that we will be seeing Joe's Anavrin manager Calvin (Adwin Brown), but we can't give the final word.
We should also remember some characters who can return to haunt Joe. Ellie (Jenna Ortega) is living in Florida, and she can come back for her sister's justice. Also, Will (Robin Lord Taylor) can return for revenge. One of the major twist is the girl who was shown at the end of Season 2. Will she be a new face or someone we already met? Will Joe start obsessing over her?
We also saw that both Forty (James Scully) and Delilah (Carmela Zumbado) are dead now so, it is highly unlikely that we will see them in Season 3, unless in flashback scenes. We can also expect to see many new faces to complete the story.
What will be happening in You season 3?
We do not know any accurate details right now, but the final scene of Joe being captivated by his new neighbour suggests that You season 3 can focus on him obsessing over a new victim. But, we also know, he can't get rid of Love that easily, so it will be interesting to see how he manages both of them. Leaving Love is even more difficult as now she is pregnant with Joe's child as she told him.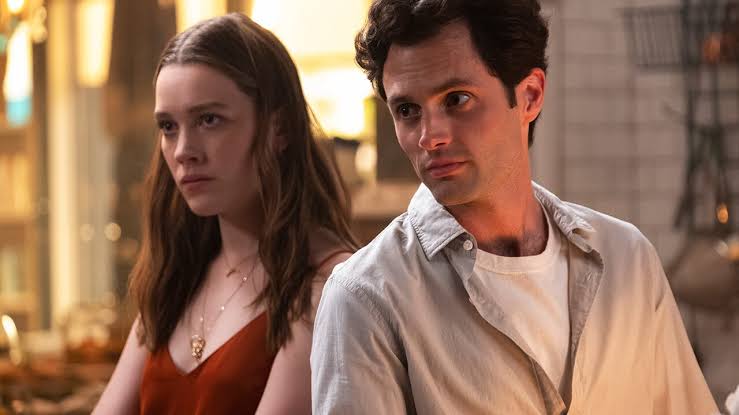 There are also a lot of fan theories about season 3. One of them is that the woman shown in the last scene is Joe's mother because it was not clear that what happened to her. But, Penn Badgley has shut down that theory instantly, saying "She's not his mum. I can say that."
Also, the behaviour that Love had in Season 2 was pretty scary, and if she continues to be like that, she may kill more people in Season 3 also.
The showrunner Sera Gamble said: "When we originally sold the show, we very broadly described it as each season would be a new love obsession and a new world. Season one is Beck in New York, and season two is Love in L.A., and so we are evoking where we would like to go, which is to a much more suburban, insular world where Joe would be a complete fish out of water. And now Love occupies a very different place because she is the mother of his child but also not the woman he thought she was."
We will inform you more about the plot as soon as we get updates.
Is the trailer or Teaser released yet?
At present, there is no trailer or teaser for the third season of You. But we will update you as soon as we get any information.
Stay safe and keep reading for more updates.