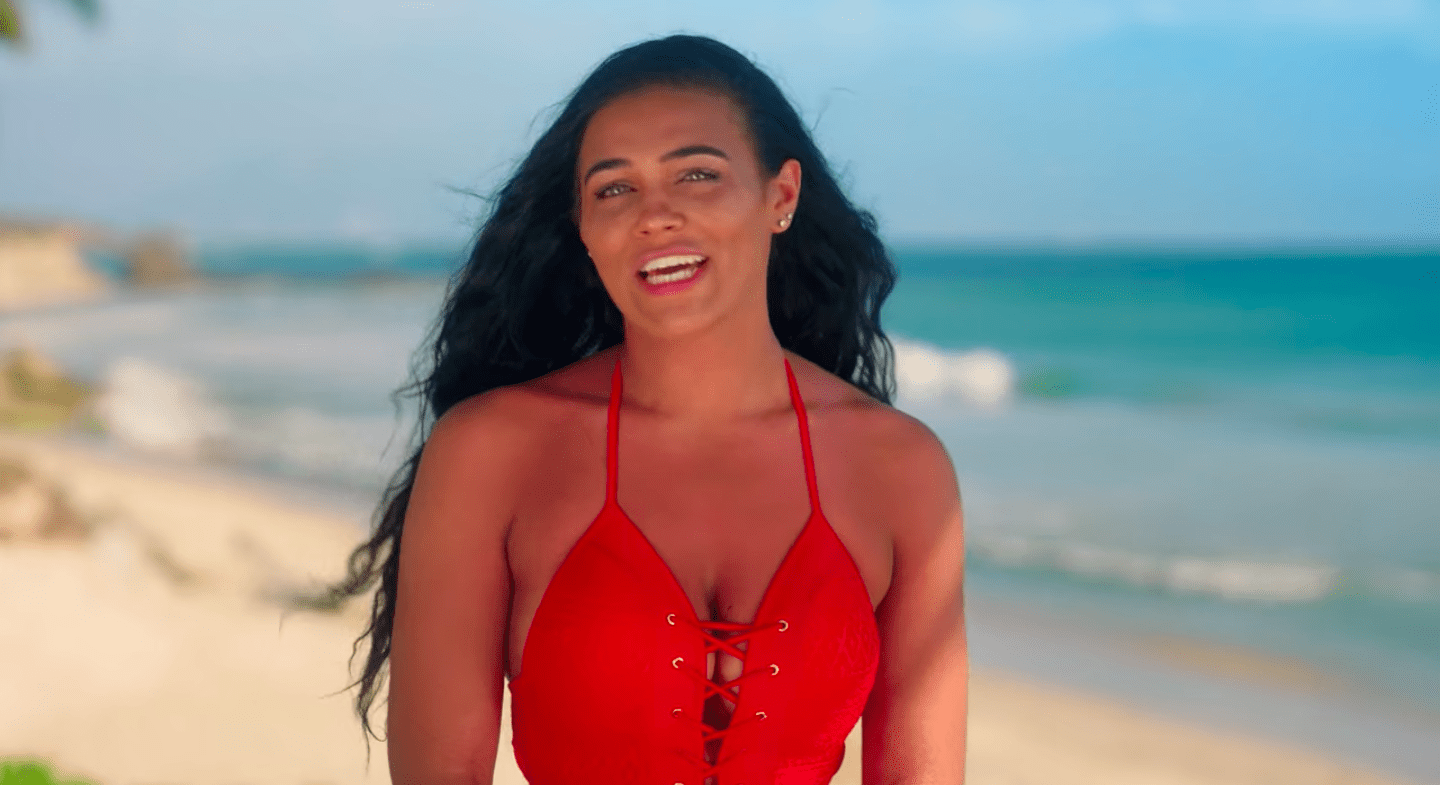 Netflix's new dating reality show 'Too Hot To Handle' sees ten singles from around the world locked in a luxury island villa for about a month. They have to avoid physical intimacy and focus on forging meaningful relationships with their partners.
They are also excited to win $100,000 prize money! While many get a headstart in the show and partner up soon after meeting, new additions like Lydia, who feature later on the show, are left confused and lost.
Who is "Too Hot to Handle" Newcomer Lydia?
Lydia Clyma is a 23 year-old-girl from UK. She belongs Portsmouth but currently living in London and is a model, actor and TV anchor. She also worked as the ring girl for boxing, and mixed martial arts fights.
"Too Hot to Handle" is not her first reality show. She had also featured in a similar type of TV show called "The Magaluf Weekender."
Must read: Why "Too Hot to Handle" Star Haley Sent Home?
Lydia's Journey in "Too Hot to Handle" Show
Lydia Clyma's journey on the show is a short one. She appears in the show in episode 6 and instantly catches David's eye. David confesses that Lydia is exactly her type. No one makes a move on her except David.
They both enjoyed good conversations. Both of them admit that they are struggling to keep their hands off each other. Lydia also enjoys a good friendship with the girls on the show and bonds with them quite quickly. She fits in well with others and seen supporting their connections.
Where is Lydia Clyma Now?
Lydia has more than 246k followers on Instagram. She is becoming more and more popular amongst youngsters. After the shoot wrapped up, she celebrated parties with other cast members on Bryce's boat.
According to her Instagram account, Lydia is back in the UK. After the shoot wrapped up, she celebrated and partied with other cast members on Bryce's boat.
Nowadays, she appears to be single and focusing on her career. Lydia has also been travelling a lot. She recently visited Ibiza, Milan, Venice, Paris, and Vegas!