Do you often face challenges in attracting, managing, engaging, or retaining top talent?
Then it's high time to focus on improving the employee experience within a company. Every resource goes through a series of phases, from the day they apply for a role to the day they leave the organization, known as the resource lifecycle.
It encompasses six stages of an employee's journey in an organization. It begins with attracting a potential applicant, recruitment, onboarding, career development, retention, and concluding with resignation, termination, or retirement.
Thus, businesses will see employees come and go over time. That makes evaluating and keeping track of an organization's resource lifecycle vital.
This article will walk through the importance of managing resource lifecycle and how resource management software can assist. Let's get started:
1. Why is managing resource lifecycle important?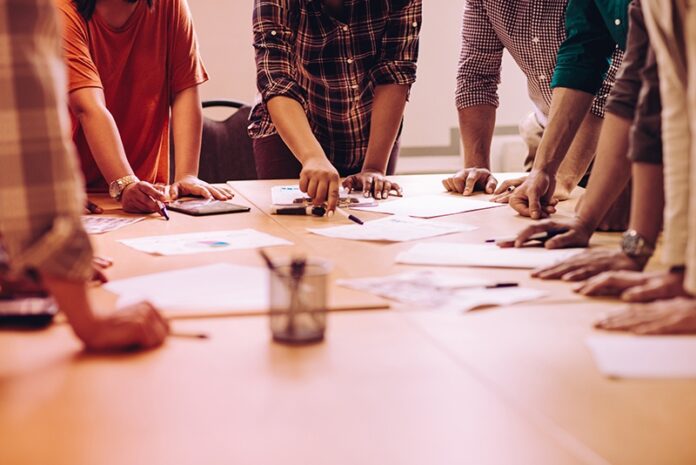 Today's organizations need to manage their resource's lifecycle as effectively as possible. It helps fill the skills gaps and ensures that all the resources are optimally utilized. Further, it encourages employers to evaluate and improve the employee experience at each phase.
Managing a resource's lifecycle also increases employee productivity and keeps the organization ready to take on new projects. Some well-defined reasons why managing resource lifecycle is essential are as follows:
It helps recruiters plan induction training, orientation program, and team meetings with the new joiner.
Managers can tailor training and upskilling sessions according to each resource's strengths and weaknesses.
Further, managers can plan for future projects and assign the right resource for the right project and at the right time.
It helps managers give constructive feedback/rewards to individual employees based on their performance.
Lastly, managing the resource lifecycle help organizations improve workplace efficiency and deliver projects successfully.
These are various benefits you can avail of when managing a resource lifecycle. So now, let's look at some of its best practices.
2. 6 Ways to streamline resource lifecycle in your organization
Here's a rundown of some vital steps that help in streamlining a resource's lifecycle and boost employee engagement and team cohesion:
2.1 Follow an effective resource acquisition process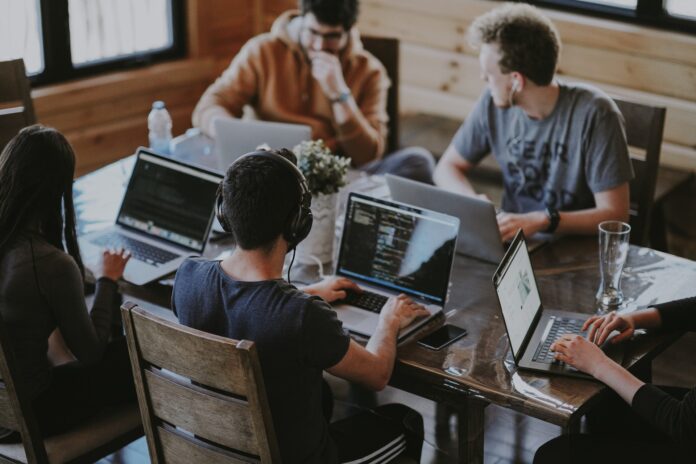 Organizations should evaluate their recruitment strategies regularly to streamline the acquisition process. For example, recruiters can specify the job title, responsibilities, an overview of the company culture, salary range, and other benefits in the job description. Further, they must also clearly state the skills and educational qualifications applicants must possess to qualify.
Companies can switch to an Applicant Tracking System (ATS) to screen candidates. This will ensure that their unconscious bias is not deviating from the objective of hiring the right candidate. Moreover, recruiters must ask the right questions in the first call itself so that the next line of interviews are smooth and less time-consuming.
2.2 Facilitate a systematic onboarding and orientation program
When new recruit joins a company, they are excited to experience the company culture and know about the upcoming projects to showcase their capability. Therefore, organizations need to have a systematic onboarding and orientation process to demonstrate the company's goal and vision, work policies, etc.
Moreover, they can gift a welcome kit with personalized goodies to make the recruit feel welcome and valued. Managers can also conduct an in-person or virtual meeting to covey roles and responsibilities to the new joiner. Furthermore, when employees feel connected and find their roles meaningful, it leads to higher productivity in the long run.
2.3 Provide opportunity as per the capability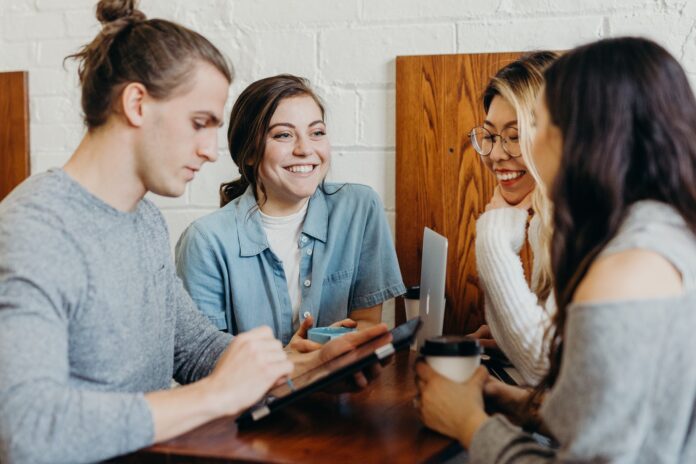 Once resources are onboarded and their training is completed, then the onus is on resource managers to identify the best-suited work for them. It will also depend on various resource metrics such as their qualification, skills, competency, and interest.
Assigning suitable resources to the appropriate projects at the right time ensures maximum utilization of the resources. This will also help maintain the work quality as per the desired standards. In addition, it will benefit the organization in generating high profits and revenue in the long term.
2.4 Provide constructive feedback at regular interval
Managers must conduct regular sessions to give constructive feedback to each employee. It will help employees work on their shortcomings quickly and help deliver high-quality projects to clients.
Regular feedback will help employees to enhance their performance. Moreover, managers must offer them the support and guidance to move forward in their respective roles. Further, giving rewards and recognition as per employee's contribution at the end of the year encourages them to work hard and put their maximum potential within the company.
2.5 Create an IDP for each employee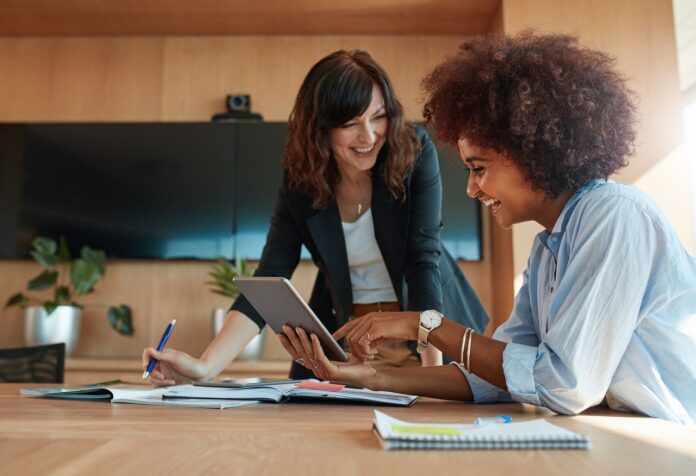 Once a new recruit starts working on their project, senior team members and managers can track their performance from time to time. Further, assessing new employees will help the managers determine if there are any skills gaps that need to be filled in.
Depending upon the requirement, managers can create an individual development program (IDPs) for the new recruits. Offering unique and personalized training and upskilling programs for each employee will help bridge all the gaps in their performance. Further, it will make them future-ready to take on advanced projects and move forward in their career paths.
2.6 Implement a smooth exit process
When employees leave the organization, which can happen for various reasons, they must conduct a smooth and hassle-free exit process. A cordial farewell meeting, exit interview, and questions related to the organization will leave the employee a good impression.
This will enable employees to express their opinion freely and give honest feedback. The discussion will further give managers an insight into the loopholes within the company. It facilitates an opportunity for the organization to work on issues and enhance employee retention and engagement.
3. How does resource management software help to manage the resource lifecycle?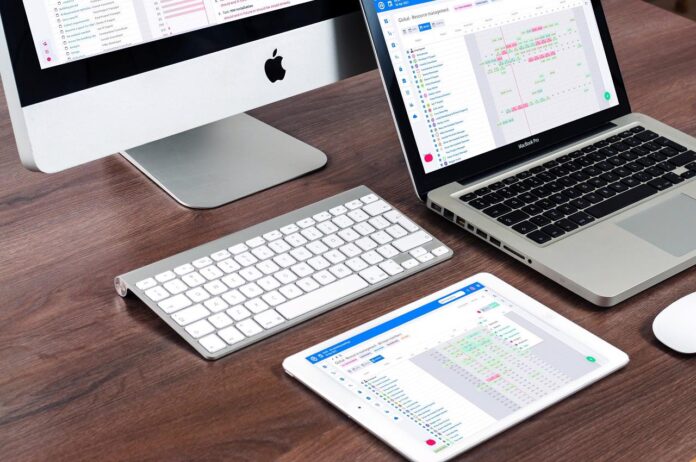 Saviom's resource management software entails all the necessary functions and features required to manage the resource life cycle:
It helps project managers raise resource requests on time and give appropriate information about what skill sets are required. Then, using the advanced filters, resource managers can identify relevant resources to fulfill the demand.
If there are any skill gaps or resource shortages, managers can provide training for the existing workforce or initiate hiring. If the project is for a long duration, recruiters can hire full-time resources. However, if it's a short-term project, recruiters can hire a contingent workforce.
The tool enables multi-dimensional resource scheduling that lets managers book the resources using the drag and drop function. They can also split the booking and reassign the work to some other resource if it exceeds the employee's capacity.
The project vacancy and bench reports help foresee the ramp-down activities and allocate the resources to future projects in advance. Thereby ensuring effective bench management.
The tool also provides utilization heat maps and insights into the resource metrics that enable managers to conduct performance reviews.
Using the resource management software, managers can also identify the skill gap and create an individual development program or IDP for every employee.
The tool's extensive features will enable you to regulate and improve resources' lifecycle efficiently and enhance productivity and engagement.
Conclusion
Effectively managing each phase of the resource life cycle is one of the best ways to evaluate and plan employees' interactions with your company. By implementing the above strategies paired with a resource management tool can help you streamline each stage. Thereby improving the employee experience and retention rate.
What does each resource life cycle phase look like at your company?