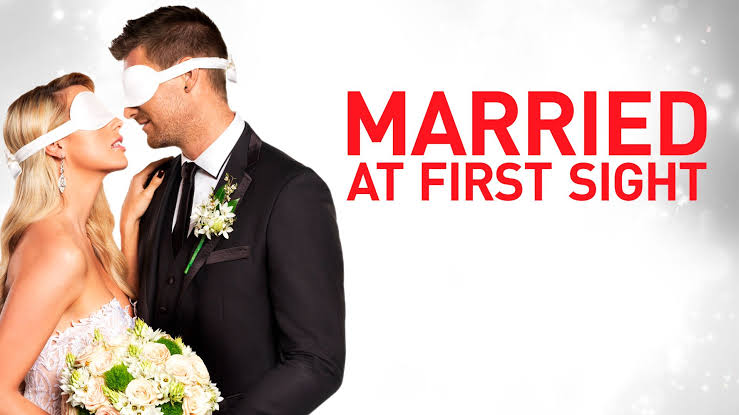 We have a piece of good news for all the hopeless romantic people out there. 'Married at First Sight' is a modern world cupid is back with its season 11. The reality show has been marrying off strangers from different places on their very first meet. This is happening since its very first premiere on July 8, 2014, on FYI. Till now, ten successful seasons have premiered. After the shift of the show from FYI to Lifetime, it became one of the highest-rated shows. In this post, we will discuss Married at First Sight Season 11's release date, what will happen in the new season, is there any twist or new concept, etc. Read to find out more.
Release Date: Married At First Sight Season 11
Married at First Sight season ten started premiering since January 1, 2023, till its last run on April 15, 2023, after airing 16 episodes of two-hour each. It is followed by a reunion episode on April 22, 2023.
The eleventh season was at first expected to debut at some point in June 2023. But unfortunately, the production is at a pause due to the pandemic struck the world.
If everything turns out appropriately, we can expect 'Married at First Sight' season 11 to release at some point in late 2023, on Lifetime. Season 11 might comprise of 16 episodes of two-hours each. And an ending was consisting of the reunion episode.
What is the primary theme behind the reality show "Married at First Sight"?
In Season 11, stranger couples from New Orleans, Louisiana, will feature. The experts – Dr. Pepper Schwartz, Pastor Calvin Roberson, and Dr. Viviana Coles, choose the couples. These three people might reprise their duties again in season 11. The show revolves around the journey of a few strangers who are matched into couples by the experts. The experts conduct research to match people based on their likings, hobbies, and other compatibility tests. The people then meet their supposed future partners. And they later decide if they want to get married or not.
Cast and Host: Season 11
The show contains almost 5-6 couples who are chosen from different parts of a state. These are ordinary people like us. Apart from these strangers, the show comprises three main leads, the decision-makers behind the couple formation and a host.
Dr. Pepper Schwartz – A sociology expert. Dr. Pepper is a graduate from Yale University with a master's degree in Philosophy and a Ph.D. in sociology.
Dr. Viviana Coles –  A clinical psychologist. Dr. Viviana treats people and couples who are facing problems in relationships related explicitly to emotions and intimacy.
Calvin Roberson – A renowned motivational speaker, relationship advisory expert, pastor, and marriage coach as well.
Kevin Timothy Frazier – Former sportscaster and host of the individual reunion episodes of the season.
Jamie Otis – Host of Unfiltered: Married At First Sight.