Over the past few years, many people have experienced problems financially. The global pandemic in 2020 caused financial chaos in many households, and this was swiftly followed by soaring living costs, rocketing inflation, and rising interest rates.
The upshot of all this is that many people have been left facing financial issues, which has led to increased stress and worry, a drop in life quality, and even the inability to keep on top of essential financial commitments for some.
The Adventure Begins
If you are experiencing the financial blues and you want to do something about it, there are money-making opportunities that you can consider.
Best of all, you can make extra money from the comfort of your own home by simply going online and finding the right opportunities for you.
Whether it is setting up an OnlyFans account like the ones on The Little Slush, becoming a virtual assistant, or offering freelance services in your spare time, there is no end of options in the digital space.
OnlyFans
Overview
OnlyFans is a content subscription service where creators can earn money from users who subscribe to their content.
It's popular among adult content creators, but it's also used by fitness experts, chefs, and other professionals who want to share premium content with their followers.
Pros:
Potential for High Earnings: Some creators make thousands of dollars per month on OnlyFans.
Flexibility: You can work from home and set your own schedule.
Direct Communication: The platform allows direct communication with subscribers, helping creators to build a dedicated following.
Cons:
Stigma: There's a stigma associated with the platform, mainly due to its popularity with adult content creators.
Market Saturation: It may be hard to stand out amid the numerous content creators.
Privacy Concerns: Creators should consider the implications for their privacy.
Tips for Success:
Quality Content: Consistently produce high-quality, engaging content.
Promotion: Use social media and other platforms to promote your OnlyFans account.
Engage with Your Audience: Respond to comments and messages to build a dedicated following.
Virtual Assistance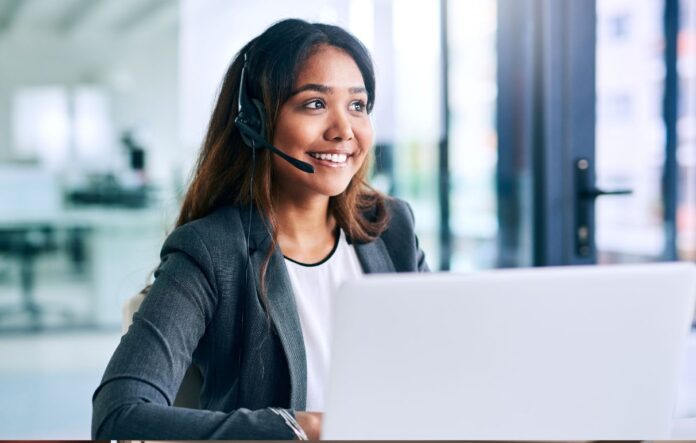 Overview:
Virtual assistants provide administrative services to businesses and entrepreneurs. Tasks can range from email management to scheduling and more.
Pros:
Work from Anywhere: As a virtual assistant, you can work from anywhere with an internet connection.
Diverse Tasks: The job is diverse and can prevent monotony.
Growing Demand: The demand for virtual assistants is growing as businesses shift online.
Cons:
Competitive Market: It can be challenging to find clients in a crowded market.
Potentially Low Pay: Entry-level virtual assistant positions may offer low pay.
Tips for Success:
Networking: Join forums and groups to connect with potential clients.
Skill Development: Continuously update and expand your skills.
Professionalism: Maintain a high level of professionalism in all interactions.
Freelance Services
Overview:
Freelancers offer their skills and services on a project-by-project basis in various fields like writing, graphic design, and programming.
Pros:
Freedom and Flexibility: Freelancers can choose their projects and set their schedules.
Diverse Opportunities: The freelance market offers a range of opportunities across different fields.
Cons:
Inconsistent Income: Freelancing does not guarantee a steady income.
Finding Clients: It can be challenging to continuously find new clients.
Tips for Success:
Pricing Strategy: Set competitive prices for your services.
Portfolio: Create a strong portfolio to showcase your work to potential clients.
Customer Service: Ensure excellent communication and customer service to encourage repeat business.
What Sort of Work Can You Do?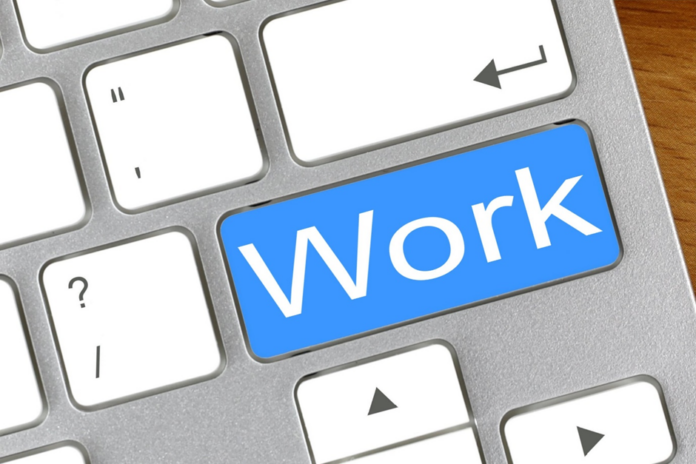 No matter what your past experience, skills, qualifications, or interests, you will always find opportunities that enable you to make money online.
The digital age we now live in has given rise to a world of options for those who want to improve their financial situations. All you need to do is carry out some research to help you find the ideal ones for you.
Below are some of the popular options to provide you with some ideas and inspiration:
Start a YouTube Channel
One of the things that you can do in your spare time is to start a YouTube channel based on a subject you are interested in.
You probably know from experience that millions of people around the world turn to YouTube not only for entertainment but also for information.
A lot of YouTubers have found huge success through their channels, and this is something that you could enjoy if you put hard work and commitment into it.
Creating quality content and letting your personality shine through on YouTube is important if you want to gain followers and subscribers.
Once you start to build a solid following and your subscriber numbers rise, you could make a lot of money through advertising and brand sponsorships, among other things.
Do Freelance Content Writing
Another way in which many people are improving their financial situations in the current difficult climate is by offering freelance content writing services online.
You do not necessarily need formal qualifications to do this as long as you are a good writer and excellent researcher. You also need to be reliable and able to meet deadlines that are given by clients.
As a content writer, you can make use of platforms such as Freelancer and Upwork in order to connect with potential clients and get projects.
The work of a content writer can be diverse and interesting and could include anything from marketing materials to blog posts and sales letters.
It is a great way to make some extra cash, and you can do your writing assignments in your spare time, so you don't have to disrupt your existing schedule.
Offer Virtual Assistance
Those who are organized, flexible, and adaptable might find that working as a virtual assistant is the perfect way to bring in some extra money. This is something that you can do on a freelance basis, or you can work for a single employer.
Again, you do not necessarily need to have prior experience or specific qualifications, although some administrative experience can prove helpful in securing work.
As a virtual assistant, you could find yourself dealing with all sorts of tasks, such as organizing diaries and schedules, booking appointments, sending out emails, and liaising with customers.
This is a diverse and interesting role that offers good pay for the right person, so it is well worth considering.
Do Some Data Entry Work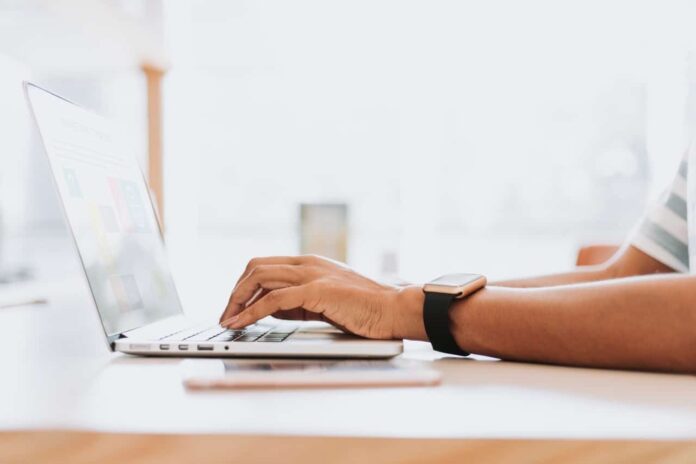 If you are looking for something that is simple, stress-free, and offers flexibility, doing some data entry work could be a great option for you.
This type of work can be repetitive, but you can also switch off from it easily once you have finished. It is ideal for those who already have a lot on their plates but want to earn some extra cash doing something straightforward and hassle-free.
You do need to be pretty fast on the keyboard as well as accurate to succeed in this field, so this is something to keep in mind.
Like many of the other options, you can do this type of work part-time for a single employer, or you can offer your services to multiple clients on a freelance basis.
Start Selling Online
One of the other options to consider is becoming an online seller with your own virtual store.
With platforms such as eBay and Etsy at your disposal, it has become easier than ever to make money as an online seller. You should try to find a gap in the market, as this can boost your income by reducing the amount of competition you face.
As an online seller, you can build up a solid customer base if you provide great service and quality products.
This is something you can do in your spare time to start with, but you could eventually turn it into a thriving full-time business.
Start Improving Your Finances Today!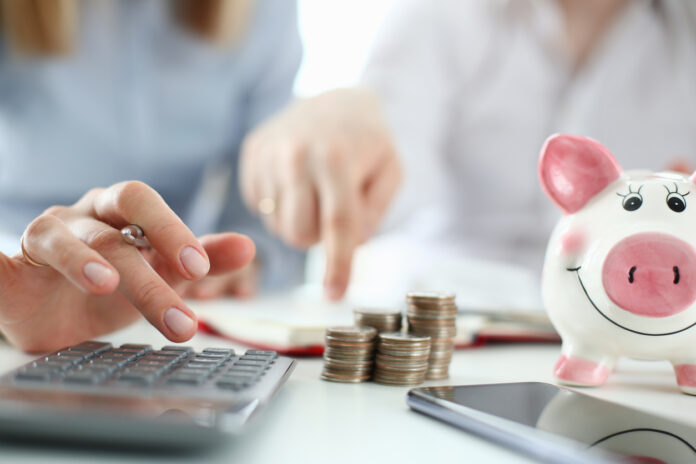 The above list of jobs provides you with a sample of the type of work you can do to earn money and overcome the financial blues.
Make sure you take the time to research and look at all of the options, as this will enable you to find the ideal money-making opportunities for you.