Did you know that you can make a lot of money on Youtube? In fact, many people make a full-time living by posting videos on the platform. It's not as difficult as you might think! In this article, we will discuss 6 ways on how to make money on Youtube in 2023. Keep reading to find out more!
1. Join the Youtube Partner program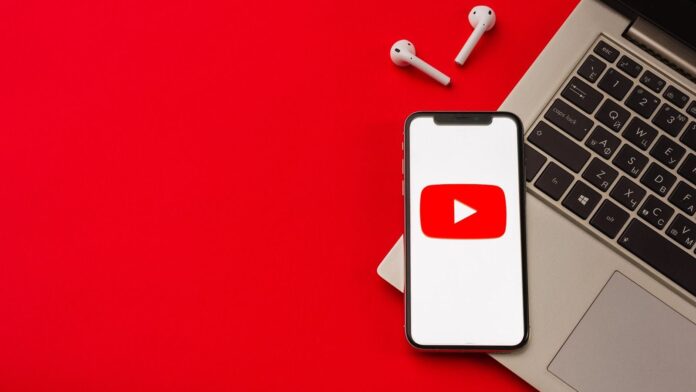 This is the easiest way how to earn money from Youtube – by joining Youtube partners program you allow Youtube to run ads on your videos. The best part of it – you don't need to do anything more than just post your videos to earn a commission.
However, there is a little catch. To join the program you need to reach some criteria:
Your videos need to have 4000 hours of watch time in the last 12 months.
You need to have 1000 subscribers.
You also need to be 18 years of age.
Even if some of the numbers sound daunting, don't worry. If you post regulary and have engaging content, people will watch it and will subscribe. Youtube is definitely a long-term game, don't give up early!
When you have joined the partners program you can adjust when and where you want Youtube to place ads on your videos and even what kind of ads you want or don't want. For example, you can choose not to show ads about cigarettes or alcohol on your video. So you have quite a big control over what is shown on your content.
The commision from the ad is split 55/45. 55% of it goes to you, the content creator, and 45% goes to Youtube. At first, the numbers are small, as for one ad you might get 1 dollar total, which is split 55/45. But slowly you will gain more and more views that will end up in more and more ad revenue.
2. Create a complimentary blog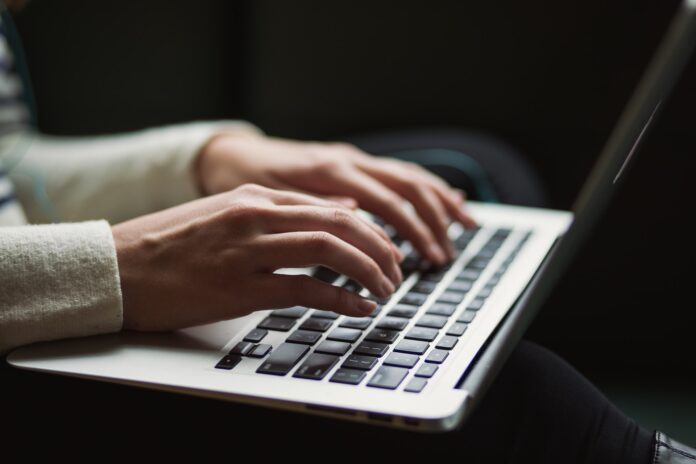 Contrary to popular opinions – blogging (and the written word) is not dead! Yes, video content has gained popularity, but people still search and read articles. To grow your audience, reach more people, and work with the Google and Youtube algorithm better, create a blog!
You can write out your Youtube videos and make them into articles. With the written word, you can easier make lists and make your content easier digestible. Especially if it is some kind of tutorial.
It is also good to know that blogs usually have a better clickthrough rate on affiliate links (we will talk about affiliate links later in this article!) and display ads. You can also have guest posts or promotional content to gain some extra money from your blog.
3. Sell a course or a masterclass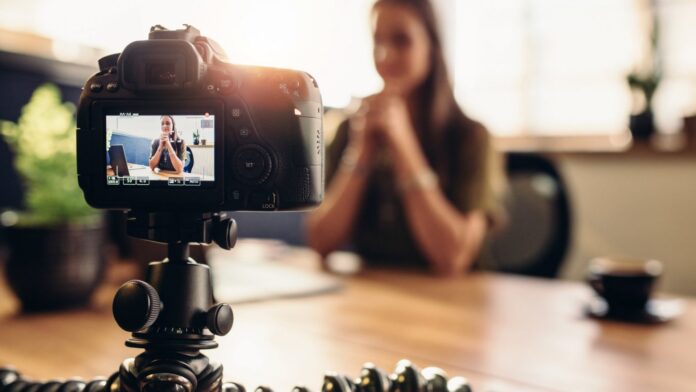 What are you an expert on? Think about your skills and knowledge. What are the topics you know more about than a lot of people? If you think you don't have enough to talk about in a course, create a masterclass! It is a shorter format but still very useful and profitable. And maybe from there, you can eventually get to teaching a course.
If you assume you don't have any particular skills or knowledge you can share in a course format, think again! You don't even need to be the best or the biggest expert, you just need to know more about the topic than some other people.
A good place where to start is to expand the topics you talk about in your Youtube videos. You can always make a course on how to be a Youtuber as well. Give insights and tips from your experience. People will appreciate it!
4. Affiliate marketing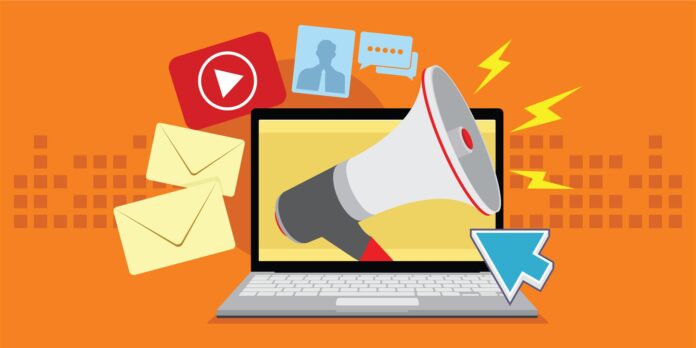 Oh, the holy grail of blogging and Youtubing. Affiliate marketing means that you have specific links to products/webpages in your blog posts or Youtube video descriptions and when people click on those links and make a purchase on the site, you earn a small commission from that transaction.
It is important to mention that the commission is paid by the company, not the customer, so the customer doesn't feel any difference. Maybe except for a longer link, but rarely does anyone notice. As someone who will earn money from someone else clicking on a link, you need to add a notice somewhere in the post or video description that those are affiliate links.
To get the affiliate links you need to apply for an affiliate program. Usually, an affiliate program will ask for a blog or a youtube channel to have some kind of traffic or views, so an entirely new content creator won't be able to join the program, but you can quite easily reach the quotas to qualify.
Also, there are hundreds of affiliate programs. The main difference is in the percentage of the commission and whether the webpages in the program have desirable products. A few of the most popular affiliate programs are Amazon Associates Program, eBay Partner Network, ShareASale, GiddyUp, and others.
5. Create your own merchandise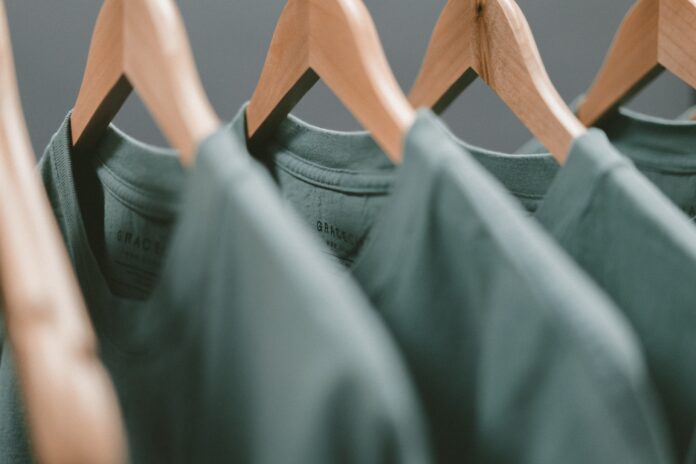 Merchandise is an easy way how to get some extra bucks from the resource you have created. Best way how to create merchandise is to work with a print on demand partner. Print on demand partner is a company that will print and ship out your orders.
To get started you need to make a cute design to put on your merchandise items. You can create it yourself or hire a designer. After that create a mockup, print a few items, make a stunning photoshoot and add the items to your e-commerce shop. If you already have a blog you can look for e-shop options within your blog provider. If you don't have a blog you will need to create a website for your merchandise. An easy way how to do it is to use platforms like Shopify, Squarespace, Weebly, etc.
You can make anything your merchandise. However, it is popular and practical to offer as merchandise t-shirts, hoodies, and sweatshirts. There are some print on demand companies that offer to personalize tote bags, posters, and canvas, as well as wallpaper. You just need to choose the items you think your viewers will like the most!
The best part about partnering with a print on demand company – when you get an order, they will fulfill it and ship it out. Maybe you will have to resend the order when you recieve it, but sometimes print on demand companies have an option to integrate code into your website so the order from your page goes straight to them. That way you don't need to be involved in the order process, and you don't need to put much effort into your merchandise side business.
We have had a good experience with Printseekers.com. They are a relatively new print on demand company, but their product quality is apart from others. And their shipping times are really fast. So, we suggest checking them out.
6. Work with sponsors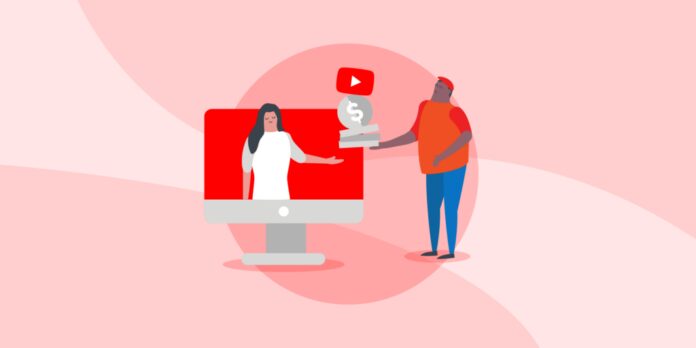 It is still popular and profitable to work with sponsors when creating Youtube content. You can actively reach out yourself or wait for companies to reach out to you. When creating sponsored videos usually you will need to follow some rules, for example, send the video to the company before publishing, say rehearsed text about their product, and add a segment in the video where you talk just about the product.
Especially when you are starting out, it is important to make clear boundaries and stand your ground. If the company is asking you to do things that you think don't go with your brand, you don't have to do it. Also, it is good to ask for a fee for your services from day one. The fee doesn't have to be huge if you are a small Youtuber, but you need to know that just receiving a product is not enough for the work you will put into the content.
However, there are a lot of good companies that genuinely like to work with content creators and you can be one of them!
In conclusion
There are lots of ways how to earn money as a Youtuber. You should definitely explore all of them and use more than one revenue stream. Even if you are just starting out, start checking out your options! The sooner you start the better – your viewers will get used to you having sponsored content as well as you will know the system.