Most people opt for boat restoration because it holds special value for them, they are attempting to save money, or they want to preserve history. An enticing and sentimental idea is rescuing an older boat and bringing her back to her previous splendor. Many people have been gripped by it, and those with the understanding and talent necessary can reap its benefits in terms of emotions, spiritual fulfillment, and occasionally even material goods.
However fantastic as it sounds, it is not a straightforward process and requires a keen eye and inspection, but the rewards are worth it. So, if you are wondering what goes into repairing a boat, the below guide is for you.
Steps Of Boat Restoring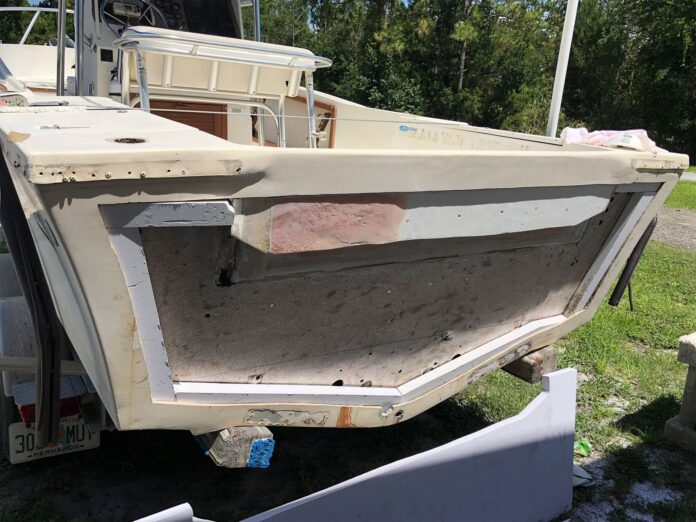 When talking about boat restoration, one question that comes to mind is, what are the steps involved? Well, the process can be divided into two categories: Preventive and breakdown repairs.
As their names imply, preventive maintenance repairs are performed on boats regularly to ensure that they are in good working order and that all of their components are kept up and running well, even when there isn't any obvious damage. Following preventive repairs ensures that the boat is in top-notch condition.
Inspection
You should comprehensively inspect the vessel once you've decided whether to move forward with the repair process. Whether you need to know the craft's history, check the maintenance logs to discover if it has ever been damaged and if any significant repairs have been made. However, you can avoid all these and rely on professionals for classic boat restoration, and you can find here the services if you are looking to restore your classic boat.
Also, if you take a deeper look at the records, you will know if there were any previous issues with the vessel. Don't attempt to restore a yacht with electrical problems, serious engine flaws, and problems like rot and mold. Getting professional assistance when inspecting the yacht you want to restore is usually essential.
Dedicated Workspace
After inspection, the next step is to have a dedicated workspace. Having a tidy and practical workspace is crucial if you live in a place with frequently changing weather patterns. You may have to work outside in the snow or rain if you intend to maintain your vessel over several months. The ideal structure is a shed or a garage with weather protection above.
As much as possible, try to maintain your workstation close to your house so you won't frequently travel between the two. Also, remember that you must provide access to lightning, source, and water supply at both ends of your boat. It can be difficult to have such a dedicated workspace, and it can be a hectic process too.
The Tools
After setting up your desk, you should acquire the necessary equipment. If you've never restored a boat before, you must invest in a few essential items. Remember that getting all the tools can be a costly venture. Some of the tools that you require are gloves, goggles, bolts, pipe fittings, screws, etc. Having all the tools ready and in your workspace is one approach to guarantee a seamless experience. It will greatly improve how smoothly the procedure moves from start to finish if you keep all the essential items close at hand.
Types Of Restoration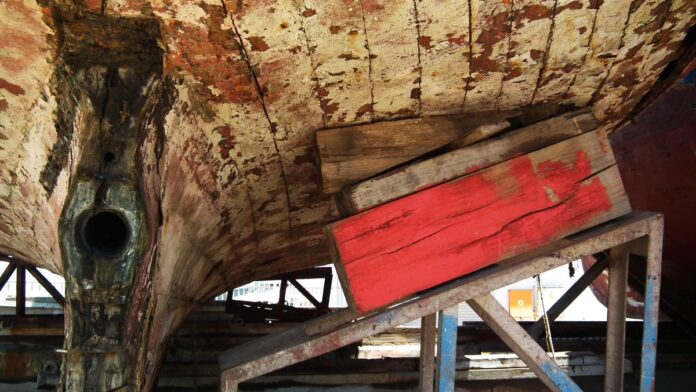 When it comes to restoration, there are different types available that depend on the boat type and the severity of the damage. For instance, some people might simply need to fix minor damage, while others would need to reconstruct their vessel entirely. One of the most common approaches is hull repair. Hull repair includes mending up the tiny holes or replacing the entire hull. To stop future harm, it's critical to get any holes in your hull repaired immediately.
Deck repairs are an additional popular restoration type. It might be necessary to rebuild the complete deck or only replace any broken boards.
Engine repairs are also a type of restoration. A leaky gasket repair or an engine rebuild are both examples of this. It's important to fix your engine quickly if you have one in order to avoid further harm. Also, some individuals make judgment errors and believe they can install larger, heavier engines in their boats. However, it is important to know how much the boat was initially intended for power.
So, if anyone does not want to cause further damage, it is important to determine if the boat is apt enough to sustain larger engines and higher speeds. The result is frequently a serious structural breakdown before purchasing is the ideal time to conduct this research. You can spot warning signs and get assistance from a technical specialist or someone knowledgeable about restoring classic boats.
The Advantages Of Restoring A Classic Boat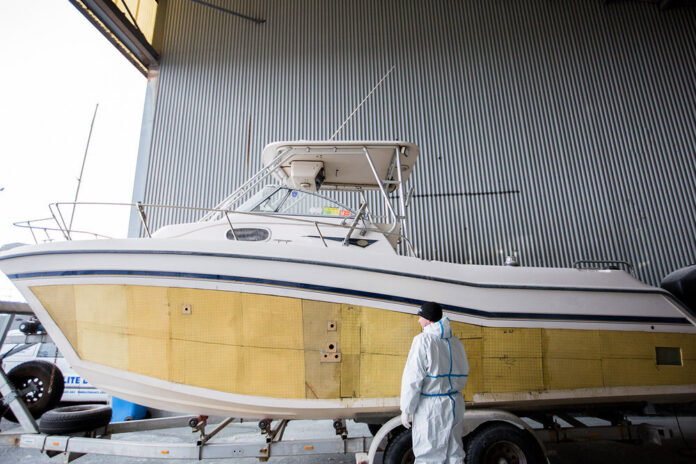 It goes without saying the obvious advantage is that the ship gets restored to its glory. Also, if you are talking about a classic vessel, a well-restored one is worth thousands of dollars compared to an unrestored one.
The fact that you will love utilizing it more is another advantage. A boat that has been refurbished will be far more dependable and seaworthy than an older boat that has not been renovated. As a result, you may use your boat on the water with the assurance that it will function properly.
And lastly, it is a fantastic method to keep history alive. These boats frequently include high-quality construction methods and materials that are uncommon in contemporary vessels. You're preserving a piece of nautical history by refurbishing it.
Conclusion
In conclusion, restoring a vintage yacht is a major undertaking, and each step—from inspection to painting to touch-ups and beyond—is crucial. The rewards, nevertheless, can be significant if you have the zeal and determination to complete the task. A professional boat repair service is the best way to get the work done, as you will have a stunning boat that will draw attention when you're out on the water.