The 2023 Nascar playoffs are upon us, and let us just say; that it will be an exhilarating competition. Sixteen racers will face off throughout 10 races, and only one will be the Nascar 2023 champion.
We've already seen the first race in the round of 16 playoffs on Sunday, September 4, but that's just the slicing on the cake. The next 16-round playoff will take place on Sunday, September 11, at the Kansas Speedway, then on September 17, at the Bristol motor speedway.
The races will continue till November, when we'll be crowning the Nascar champion of 2023. By the way, did you know that you can buy a muscle car no worse than a nascar? Go here and see for yourself.
September 4th race, Who won at Darlington?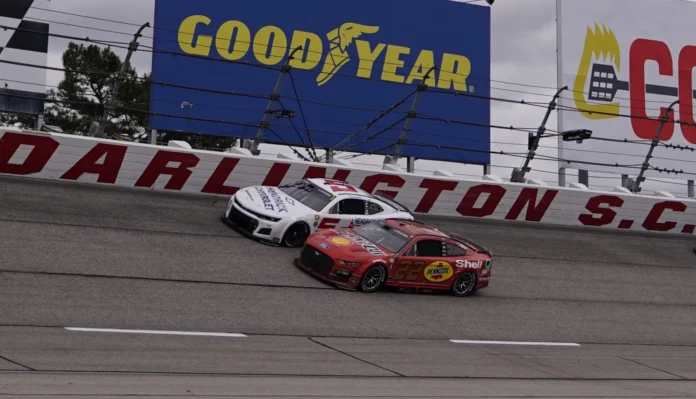 Erik Jones made history on September 4 when he joined the ranks of the many legendary racers who have seen victory in the no. 43 car. Things had a turn for the better when a restart with 20 laps to go launched Jones in the first place.
The young driver, representing Petty GMS motorsports, maintained his first position for the remainder of the race, securing the win. It was Jones' first win of the entire season, and it came after a long game of chase with four other playoff drivers on his tail in positions 2-5. He faced a challenge from Danny Hamlin, who put all his strength into running him down during the final laps. However, as the fates would have it, Jones did come out as the final winner of the race at Darlington.
This is Jone's second win at Darlington and the third win of his entire career. Interestingly, the Darlington race also marked the 200th win for the no. 43 car out of 2,194 races in total. It's an excellent achievement for Jones and his team, and he will surely compete in the next round with his head held high.
Tyler Riddick and Denny Hamlin followed in the 2nd and 3rd position, while Joey Lagano and Christopher Bell finished in 4th and 5th. Brad Keselowski came in at 6th place, while Michael Macdowell, William Byron and Bubba Wallace finished at 7th, 8th and 9th places, respectively. Alex Bowman finished 10th place, while Cole Custer and Ty Gibbs secured the 11th and 12th spots.
Fan predictions for this year
As the next 16-round race-off approaches, fans expect to see a lot of competition from this year's Nascar drivers. There's a lot of anticipation in the air as multiple rivalries collide on the race track in a bid to secure dominance this postseason. Let us take a close look at this year's top picks.
Chase Elliot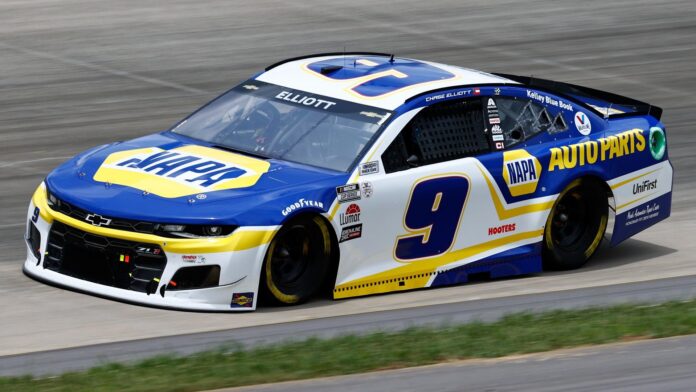 Chase Elliot has been this year's number 1 pick by fans and experts alike and is all set to come out on top. Elliot has garnered 40 points so far and has 4 wins under his belt; one at Dover, then at Nashville, followed by Atlanta and Pocono.
The Next Gen cars' debut has made things quite unstable for everyone as they struggle to maintain their usual level of performance. Despite this irregularity, Chase Elliot has secured four wins and is the only driver who has won more than two times. Fans are expecting great things from him and hope he won't disappoint.
However, with the rocky turn of events during the Darlington race, fans wonder if Elliot can pick up the pace. He spun himself out and collided against Chase Briscoe, and then slammed onto the wall at the end of stage 1. His crew members couldn't get the repairs done on time, which ultimately delayed him enough to finish last.
Kyle Larson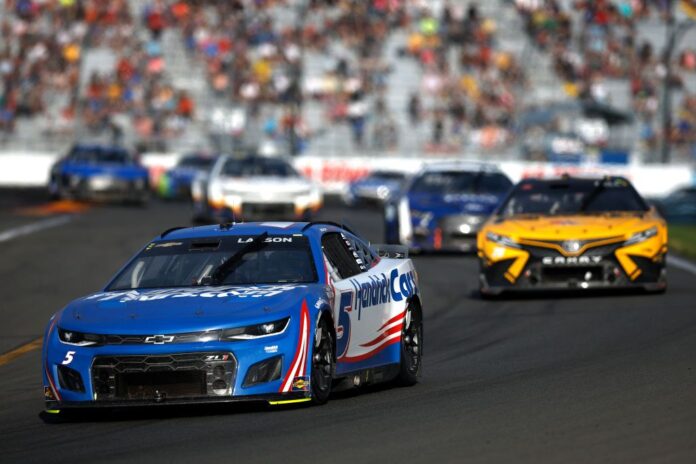 The second contender that has caught the audience's eye is Kyle Larson. The no. 5 Chevrolet Camaro ZL1 driver for Hendrick Motorsports has a lot of speed in his game and is easily Chase Elliot's no.1 contender. He has two wins in his record, once at Fontana and then at Watkins Glen, with a total of 19 playoff points. Moreover, Kyle Larson is the defending Cup series champion and easily one of the best drivers of his generation.
However, the only thing that could ruin Larson's chances this year is the fact that he doesn't have a lot of playoff points to buffer out any unpredictable mishaps. He will have to race for 10 weeks straight without a single issue to make it on top. This is somewhat of an unrealistic expectation, even for a defending champ. Simply put, he's got the skill and the speed, but he doesn't have the points, so he'll have to outdo himself and secure multiple wins in advance.
Things didn't work out too well for Larson during the Darlington race; the defending cup champion was bogged down with car troubles, which arguably led him to finish 19th place. With this upsetting start, we wonder if the former champ can make a comeback and secure a significant win next race.
Joey Logano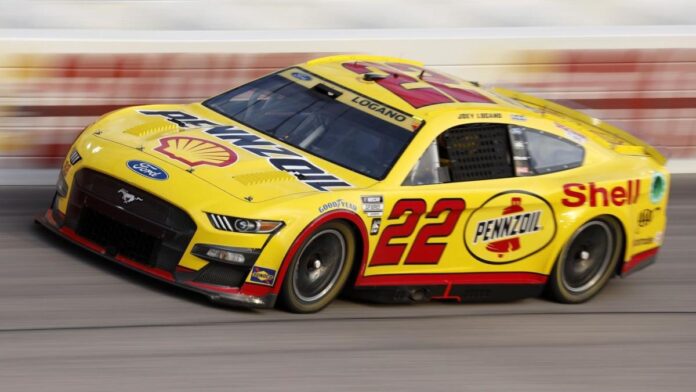 Joey Logano has been silently gaining momentum and is a considerable contender during this year's Nascar playoffs. The no. 22 driver had amassed four back-to-back top-six finishes on his way to the Daytona race and was expected to make headlines. Moreover, back in 2018, he beat the famed "Big Three", a feat which won him plenty of well-deserved applause.
The only setback for Logano is the overall condition of Penske and Ford, who are behind the competition at the moment. However, after securing the fourth position during the Darlington race, we could say that Logano knows what he's doing and is in it for the long haul. He mostly dominated the track during the first 70 laps and still managed to finish in the top 10, an impressive feat.
Final thoughts
As the Kansas race approaches closer and closer, drivers gear up to face each other in an action-packed race on September 11. The Kansas Speedway will welcome the best racers in Nascar as they try to dominate the track.
Our early predictions include Chase Elliot, Joey Logano, Kyle Larson and Denny Hamlin making the final four entries for the Pheonix raceway on November 6. But of course, with so much on the stakes, early predictions are often proven wrong by the tenacity of the racers. As of now, it is unclear who will come out on top and secure the Nascar 2023 championship. The only thing we can be sure of is that it will be a great season ahead.