OZARK Season 4 has not got the official NETFLIX announcement. But, the audience is making many assumptions on what would the story of the fourth season is. As a result, Fans need an answer that whether or not Nelson dies because of  Ruth Langmore.
In Ozark Season 3, After Ben Davis bummed, Ruth Langmore caught in many issues. Wendy Byrde, Ben Davis's sister was the person who ordered the hit. The reason for that was, she considers him a burden to the family. In a weak moment, Wendy took her husband's advice on what to do.
Chris Mundy said: "Well if we're lucky enough to get a season four, I think it will be about whether or not Ruth really can create something of her own that she wants and is sustainable, or if she wants something else." He also added that "And I think it will be about if the Byrdes can they turn the biggest mistake of their lives into this huge advantage, and how much will karma catch up with them if they do?"
Furthermore, Ben dies after his father Cade Langmore died in the second season.
Furthermore, he said, Wendy and Ruth were like each other's "mirrors", both characters performing a smart play.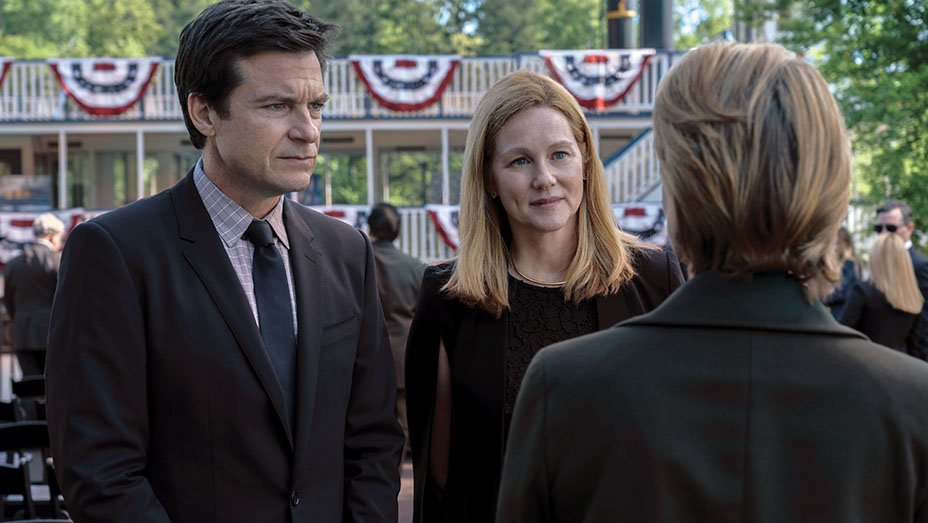 The Cast for season four involves:
Ruth Langmore acted by Julia Garner
Ben Davis acted by Tom Pelphrey
Wendy Byrde acted by Laura Linney
hitman Nelson acted by Nelson Bonilla
Marty acted by Jason Bateman
Darlene Snell acted by Lisa Emery
Also, He added: "Ruth's not that far removed from what Wendy would have been. If she had stayed in Boone and then had this fall into her lap. Wendy went off and got a level of sophistication in Chicago, and the Byrdes kind of pulled Ruth into a level of sophistication."
First to the third season are currently available on Netflix.