Summer is here, and that means it's time to hit the beach or the pool and soak up the sun in style. But for many women, the thought of shopping for a swimsuit can be a daunting task.
The endless options, varying styles, and the fear of not finding the right fit can make the process overwhelming.
However, with a few helpful tips, selecting a flattering women's swimsuit can become an enjoyable experience that boosts your confidence and allows you to embrace your body just as it is.
Embrace Your Body Shape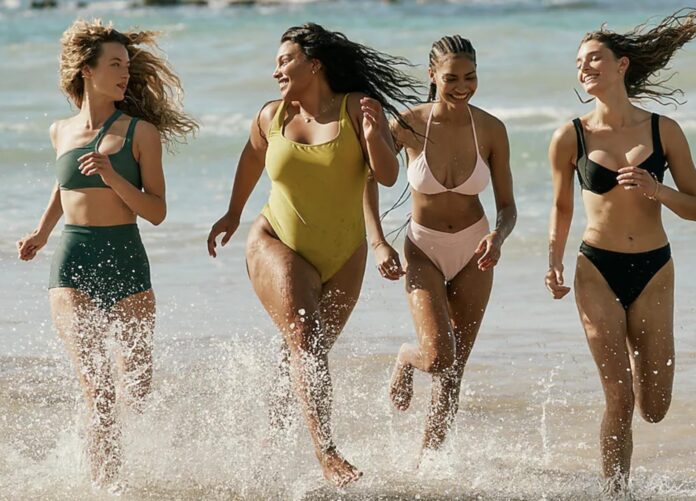 The first step to finding a flattering swimsuit is to embrace your body shape. Every woman's body is unique and beautiful in its own way.
Whether you're curvy, athletic, pear-shaped, or have an hourglass figure, there's a swimsuit style that will complement your body's natural contours.
Understanding your body shape is key to selecting a swimsuit that highlights your best features and makes you feel comfortable.
Hourglass: If you have an hourglass figure with well-defined curves, opt for swimsuits that accentuate your waist. High-waisted bikini bottoms and one-piece suits with cinched waists can be incredibly flattering.
Pear-shaped: If your hips are wider than your bust, balance your proportions by choosing a swimsuit that draws attention upward. Look for halter tops, ruffled or embellished details on the top, and darker colors or simple patterns on the bottom.
Apple-shaped: For those with broader shoulders and a fuller midsection, consider swimsuits that offer support and coverage around the tummy area. Tankinis or one-pieces with ruching can help create a slimming effect.
Athletic: If you have an athletic build, swimsuits with feminine details like ruffles, fringes, or bold prints can add curves and soften your look. Bikinis with side ties or cutouts can also create the illusion of curves.
Choose the Right Style
Swimsuits come in a variety of styles, each designed to flatter different body types and preferences. Here are some popular styles to consider:
One-Piece: One-piece swimsuits are a versatile option that provides coverage and support. They come in various cuts, from high-neck and scoop-neck to plunging V-neck, and can create an elongated and slimming effect.
Bikini: Bikinis are a classic choice that allows you to mix and match tops and bottoms to suit your body shape. High-waisted bottoms can provide extra coverage and support, while triangle tops and bandeau styles accentuate the bust.
Tankini: Tankinis combines the coverage of a one-piece with the convenience of a bikini. They often feature a longer top that covers the midsection, making them great for those who want to conceal their tummy area.
Swimdress: Swimdresses offer a feminine and retro look with a flared skirt-like bottom. They're perfect for those who want extra coverage around the hips and thighs.
High-Waisted Bottoms: High-waisted bikini bottoms have made a comeback in recent years. They provide tummy control and create a vintage-inspired look that flatters various body types.
Focus on Fabric and Details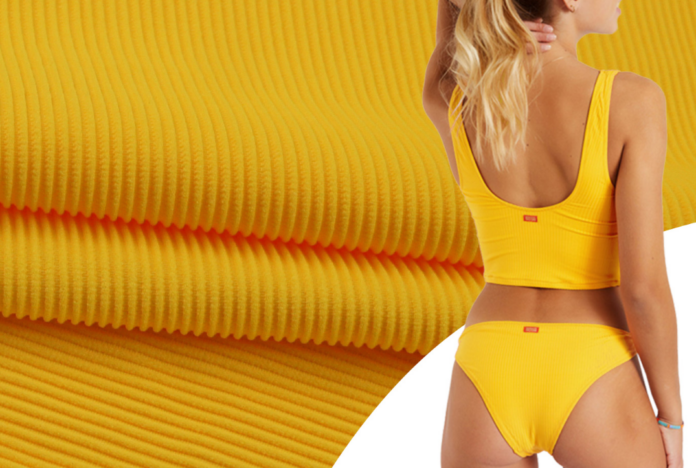 When selecting swimsuits for women, pay attention to the fabric and details. Quality materials can make a significant difference in how the swimsuit fits and feels.
Look for swimsuits with a blend of spandex or elastane for stretch and shape retention. Avoid flimsy fabrics that may lose their elasticity after a few wears.
Additionally, consider the details on the swimsuit. Ruching, draping, and strategic patterns can enhance your figure and draw attention to your desired areas. Avoid oversized embellishments or patterns that may overwhelm your frame.
Prioritize Comfort and Support
Feeling comfortable and supported in your swimsuit is essential.
Look for swimsuits with adjustable straps, underwire, or built-in cups to provide the right level of support for your bust. A well-fitting swimsuit should stay in place as you move and not dig into your skin.
If you're planning on being active in the water, whether swimming, playing beach volleyball, or simply enjoying a leisurely stroll, consider opting for a swimsuit that offers good coverage and a secure fit to prevent any wardrobe malfunctions.
Consider Color and Print
Color and print can play a significant role in how a swimsuit flatters your body. Darker colors and solid tones tend to have a slimming effect, while bold patterns and bright colors draw attention.
If you want to emphasize a certain area, such as your bust or waist, choose a swimsuit with details or patterns in that specific area.
Remember that personal preference matters, too. If you feel confident and comfortable in a vibrant floral print or a bold geometric pattern, go for it! The key is to choose a color or print that resonates with your style and makes you feel your best.
Don't Forget Accessories
Completing your beach or poolside look with the right accessories can elevate your swimsuit game.
A wide-brimmed hat not only adds a touch of glamour but also provides sun protection for your face.
A stylish cover-up or sarong offers versatility and helps you transition from the water to lounging effortlessly. Chic glasses and a chic tote bag are other must-have accessories that can enhance your overall look.
Conclusion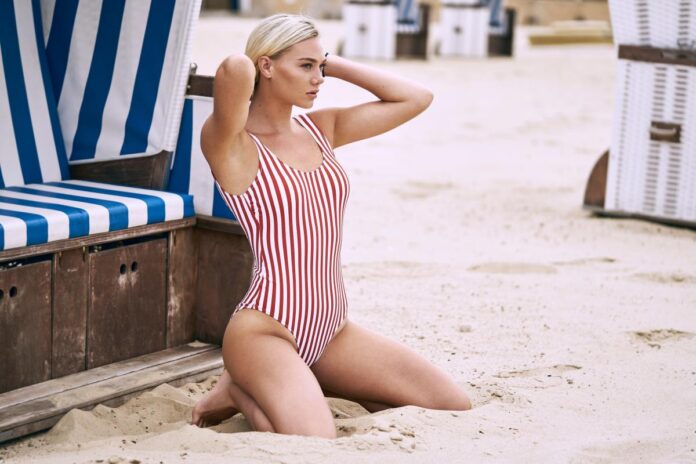 Finding a flattering women's swimsuit is about embracing your body shape, selecting the right style, and prioritizing comfort and support. With the multitude of swimsuit options available, there's no one-size-fits-all answer.
The key is to focus on what makes you feel confident and comfortable while enjoying the sun and water.
By following these tips and embracing your unique beauty, you'll be ready to make a splash this summer with a swimsuit that flatters and complements your every curve.