The largest multinational coffeehouse chain, Starbucks is closing 400 stores in North America. The company is currently functional in almost 30,000 locations around the world. But, they've now decided to take down many of their traditional cafes in North America. Read this article out to know why the most popular coffeehouse chain has taken this decision.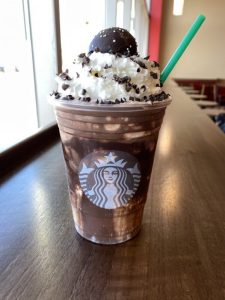 What has the CEO Kevin Johnson announced?
Kevin made this announcement in a press release that they are working on their stores' transformation plans to match the current situations and requirements. Starbucks is working towards providing the best of experience to its customers with safety.
Today, Starbucks announces a transformation of our stores. Building on the strength of digital customer relationships, we'll expand convenience options due to COVID-19 and our evolving customer needs. https://t.co/WGvMTrZQp1

— Starbucks News (@StarbucksNews) June 10, 2023
This means that they will be encouraging pickup only stores to meet the new preferences of their customers due to social distancing norms. So, they are closing 400 stores. However, 300 new stores are expected to open and will follow innovative formats.
What will be new about the new Starbucks stores?
Since everyone is avoiding social gatherings, people are now shifting their preference to takeaway services. So, by emphasizing the use of the Starbucks app, the convenience for customers is expected to improve. In addition, there will be a pre-pay feature available to ensure contact-less payment. The press release also suggests that this feature will improve and become more useful soon. Have a look at the tweet below.
Starting May 4, U.S. and Canada Starbucks stores will gradually begin to welcome customers using the Starbucks App and a variety of store formats. https://t.co/8gnpmhlSZO

— Starbucks News (@StarbucksNews) April 29, 2023
Starbucks experiences major losses
The coronavirus pandemic has affected jobs and businesses of all kinds and Starbucks was not spared too. Reportedly, the company has experienced a loss of around $3.2 billion this month. Furthermore, its S&P index has decreased by 2.7% after the announcement about closing 400 stores. The investors are worried as the company is going through a loss at this scale for the first time. Also, on Wednesday there was a fall of 4.5% in the trading share of Starbucks.