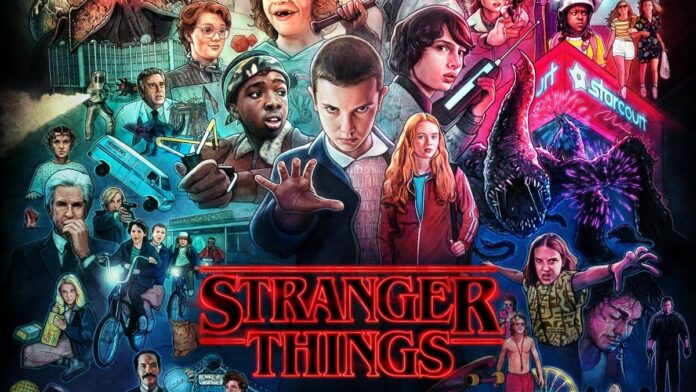 There are way too many unanswered questions after season three's 77-minute mind-blowing finale. But don't you worry, to answer those questions, Netflix's sci-fi horror series is back with the fourth season. This implies, all of those loose ends you've been losing sleep over will be ironed out, or so we hope anyway.
The Director of Stranger Things, Ross Duffer, told Vulture, "We're thinking it will be a four-season thing and then out."
He further added, "We have to keep adjusting the story… Though I don't know if we can justify something bad happening to them once a year."
Ross continued: "They're going to have to get the [email protected]!# out of this town! It's ridiculous!"
But as suggested by the executive producer Shawn Levy, in an interview with Entertainment Weekly, the show could go beyond that.
He said, "Hearts were heard breaking in Netflix headquarters when the brothers made four seasons sound like an official end, and I was suddenly getting phone calls from our actors' agents."
He further added, "The truth is we're going four seasons, and there's very much the possibility of a fifth. Beyond that, it becomes, I think, very unlikely."
Stranger Things Season 4: Release Date
Netflix has made no official announcement regarding the release date of the Season-4. Still, if we follow the pattern of the release of previous installments of the season, we can expect the fourth season in October on Netflix.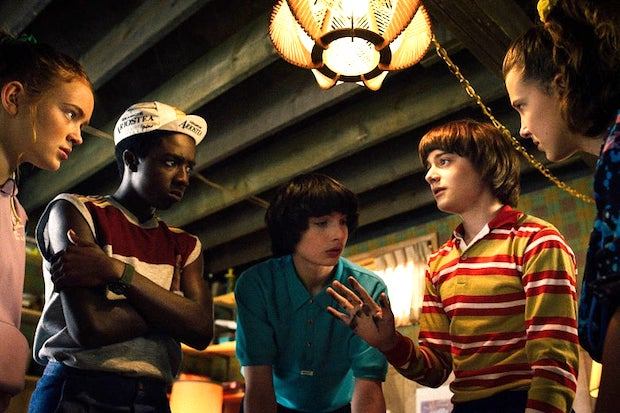 As the pattern follows, Season One was released in July 2016, followed by the Season Two which release in October 2017 and the release of the latest season, Season Three was in July 2019.
So as per the above pattern, we can expect the Release of the Fourth Season in October. But whether it goes on air in the next year of the year after, which is 2023 is still no certain.
Stranger Things Season 4: Cast, who is Returning?
The popular series wouldn't be the same hit if it were not for the cast and crew. So we are expecting the majority of them returning for the fourth season: Eleven (Millie Bobby Brown), Mike (Finn Wolfhard), Dustin (Gaten Matarazzo), Will (Noah Schnapp), Lucas (Caleb McLaughlin), Max (Sadie Sink), Steve (Joe Keery), Nancy (Natalia Dyer), Jonathan (Charlie Heaton), Robin (Maya Hawke), Joyce (Winona Ryder), Erica (Priah Ferguson), Karen (Cara Buono) and Murray (Brett Gelman).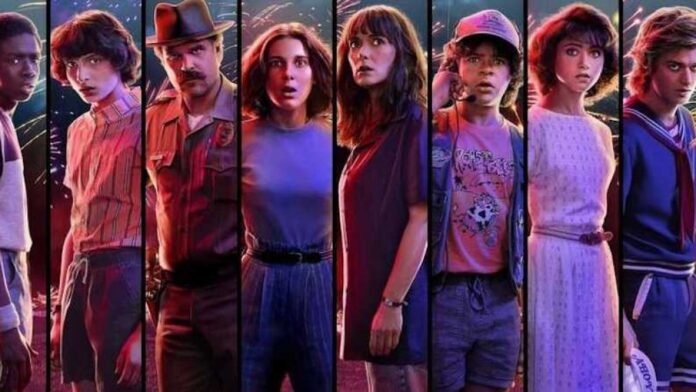 Dr. Sam Owens (Paul Reiser), who works for the US Department of Energy, popped up towards the end of season three and was appointed Director of Operations at Hawkins Lab following the exit of Dr. Martin Brenner.
As speaking of Brenner – the silver-haired research scientist and former head of Hawkins Lab who pushed Eleven too far during their experiments and ultimately caused her to open the Gate, will he be coming back?
We saw that Demogorgon attacked him in season one, but we didn't see him die, which means there's still a chance for him to appear mysteriously.
We also witnessed some significant losses in season three. Billy (Dacre Montgomery), Max's step-brother, fell victim to the Mind Flayer. He was being used by the evil creature as a host, to carry out its cruel deeds, but in a dramatic twist, with the help of Eleven, Billy managed to overcome the MF's control. However, Billy sacrificed himself to save Hawkins along with all of its inhabitants from their destruction.
We know now that nothing's genuinely impossible in this show, but we'd be seriously surprised if he were to return. Moreover, we cannot expect to see Mayor Larry Kline (Cary Elwes) again, following his arrest. It seems that the character has fulfilled his purpose.
Stranger Things Season 4: Spoilers and Plot! What will happen now?
At the end of season three, we saw Joyce, Will, and Jonathan packed up their home in Hawkins and jumped in a removals van with Eleven in tow following Hopper's apparent death.
We are not aware of where they are going, but we surely know that the gang will be back. No matter what obstacles are thrown at them, the team always finds a way to reunite and save the day.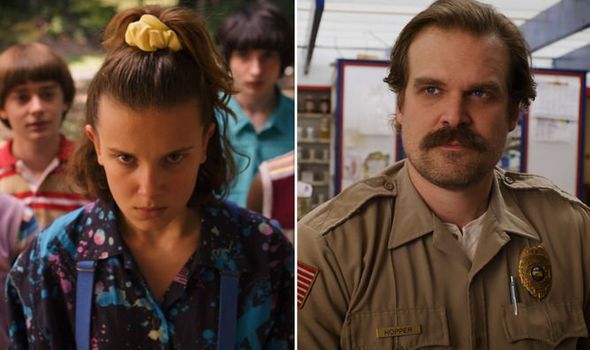 However, there's one significant change that we should worry about: Eleven has seemingly lost her powers, unable to even lift her teddy bear off the top shelf of her wardrobe. But, let's be optimistic and say that her psychokinetic abilities will be back soon.
Then there's one more scene which should be noted; while the Gate looked like it had been shut, with another season (or two) to go, surely that's not the last we've seen of it?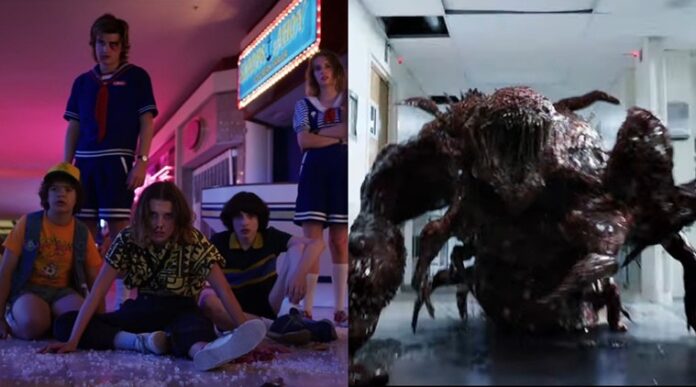 The Soviets, despite suffering a massive defeat, are not done yet. They have a Demogorgon in captivity (is that evidence that the Gate hasn't been appropriately shut, only stalled, or are Demogorgons able to open their own mini Gates/tears in the fabric of reality?).
But whether they are preparing an army of Demogorgons remains still a mystery. And as stated previously, there was a reference to "the American," which opens up many possibilities.
There's a lot in the store for us, and this new season is going to be a blast full of new twists and turns!