Superman & Lois is undoubtedly a brand new concept in the Superhero genre. The DC universe has been an avenue for mighty figurines. Superman is one, if not the most popular Superhero, all around the world. However, the upcoming show features a plot that's unique in respect to the subject matter.
Also, the characters are still the ones that we've group up loving. That only amplifies the interest in a new kind of show that displays another side of their lives.
Moreover, this new show is generating a lot of buzz ever since it was confirmed that the show is being made for the inaugural season. Fans are excited for every little new detail.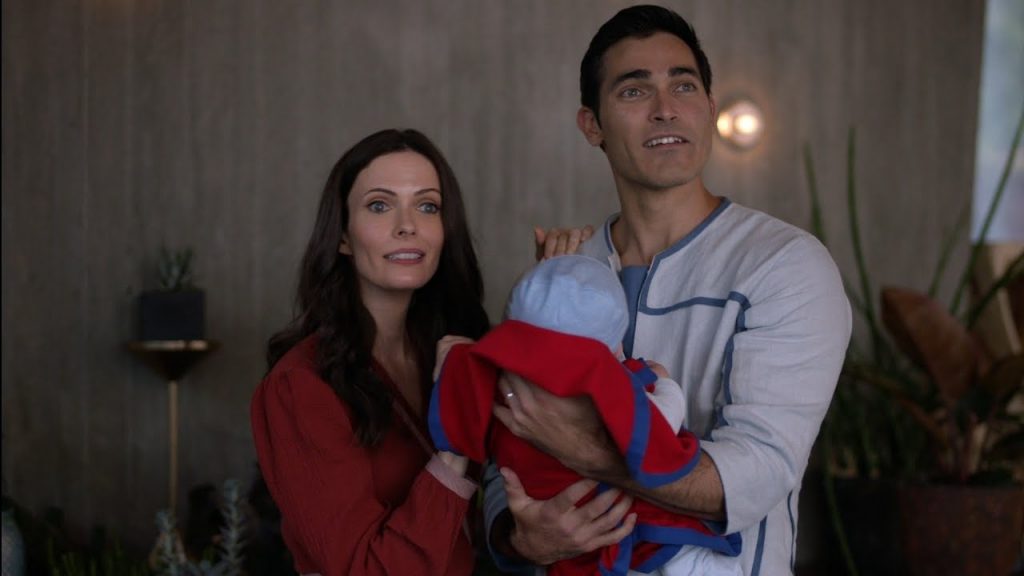 Brand new show, Brand new Logo:-
Every series in the DC Universe has an iconic logo to mark the legacy and individualism. In the same vein, Superman & Lois now has it's very own defining logo.
Elizabeth Tulloch, who's been brought in to play the lead character of Lois, has some exciting teaser for the fans. In a recent tweet put out by the actress, we can know the basic structure and look of the show's hallmark. However, the colour pattern in that logo isn't officially out yet. Although all this might just be a step-by-step promotional manoeuvre. Nothing gets the fans firing up more than a promo that looks like a spoiler. (Imagine thinking Tom Holland was dropping all those Avengers trivia for by mistake)
The last of the cast landed in Vancouver today to start their quarantines. Getting close! @cwsupermanlois ? pic.twitter.com/aEp8YUvLp3

— Elizabeth Tulloch (@BitsieTulloch) September 14, 2022
When can we expect Superman & Lois to be on TV?
The CW Network is the broadcasting right holder for this DC show, like many others. Even with the events of the pandemic, the premiere of the debut season is on track. If everything goes well, the series will premiere in January 2022.
Superman & Lois will follow the life of Clark Kent and Lois Lane making a life for themselves and their teenage sons back in the infamous town of Smallville. Also, it's not like the show won't feature any action. Indeed the creators will find ways around the parenting duties for Superman to emerge. That too, with the villain in the tale and the lasers, beaming out of his eyes.
Even with that, the central theme will be two iconic DC characters navigating the challenges that come with being working parents with kids.
Check out more articles like this on The Nation Roar:-