Cargo is a perfect blend of science fiction and mythology in a movie that gives a very much modern outlook on withdrawal and human interaction. She has earlier made several short films that deal with other branches of the same genre. Managing in an industry where science fiction is unpopular, the movie explores very familiar ideas through the scope of a contemplative imagination. 
Plot Summary
The story follows Prahastha (Vikrant Massey), a homo rakshasa who works alone onboard a spaceship called Pushpak 634A and is an employee for the Post Death Transition services. His job is to help humans, who are also called 'cargos' (the movie's title), shortly after their deaths, by wiping out the memories of their previous lives, so that they can start with their next one.
His lonely and unchanging existence is disrupted by the arrival of a new assistant, Yuvishka Shekhar (Shweta Tripathi). Her enthusiasm and energy initially annoys Prahastha, but he warms up to her eventually and begins genuinely enjoying the company of the only alive being within millions of miles.
As the story progresses, Yuvishka realizes that she is starting to lose her healing power, and so she will be forced to return back to Earth. Desperate to keep her there, Prahastha urges her to take a break from work, hoping that it will revive her powers.
Cargo Ending Explained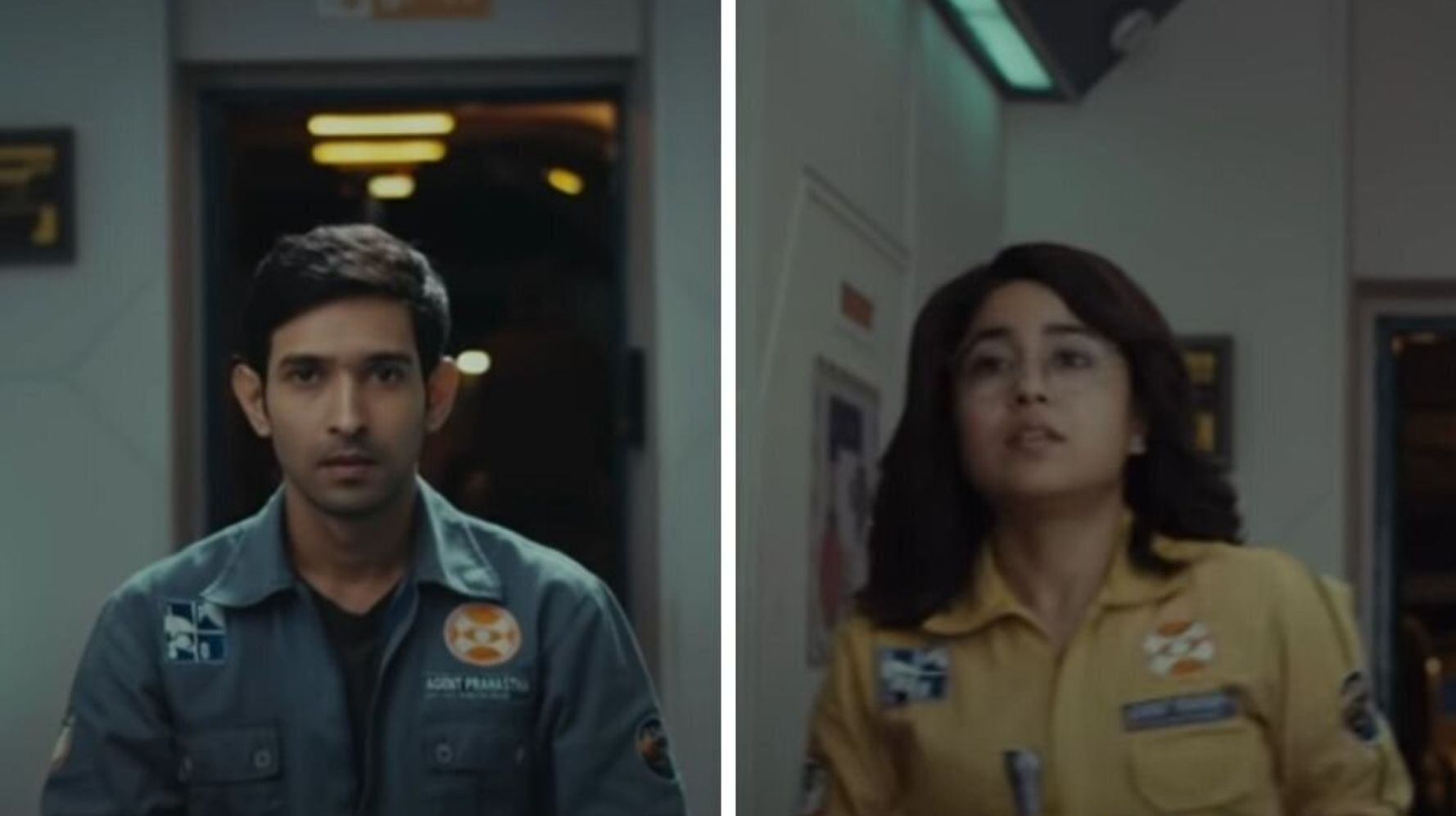 While Kadav's film is not precisely a hardcore sci-fi, and it does have some futuristic components which the Indian viewers might find tricky. Giving the story a unique mythological aspect helps her neutralize that. The ease of Indian mythology provides the audience with an easy dive into the thick plot of the film.
Although interestingly, there is no heaven or hell in this universe but the presence of real-world technologies like smartphones keep the story relatable and grounded. After you die, you are merely reborn as another individual. 
One of the most significant themes of 'Cargo' revolve around the sense of isolation that Prahastha feels before the arrival of Yuvishka. He has been alone on the spaceship for the past 75 years, and his awareness regarding the current time is negligible. Human solitude in the enormity of space is not a unique concept to this film.
But what sets 'Cargo' apart is how the film uses it as a framing device to propel a dialogue around continuity and death. As a rakshasa, Prahastha is an immortal (somewhat) being, and has been the only vessel in which visions of the dead still exist in the form of his memories. This adds a sad part to Prahastha's story.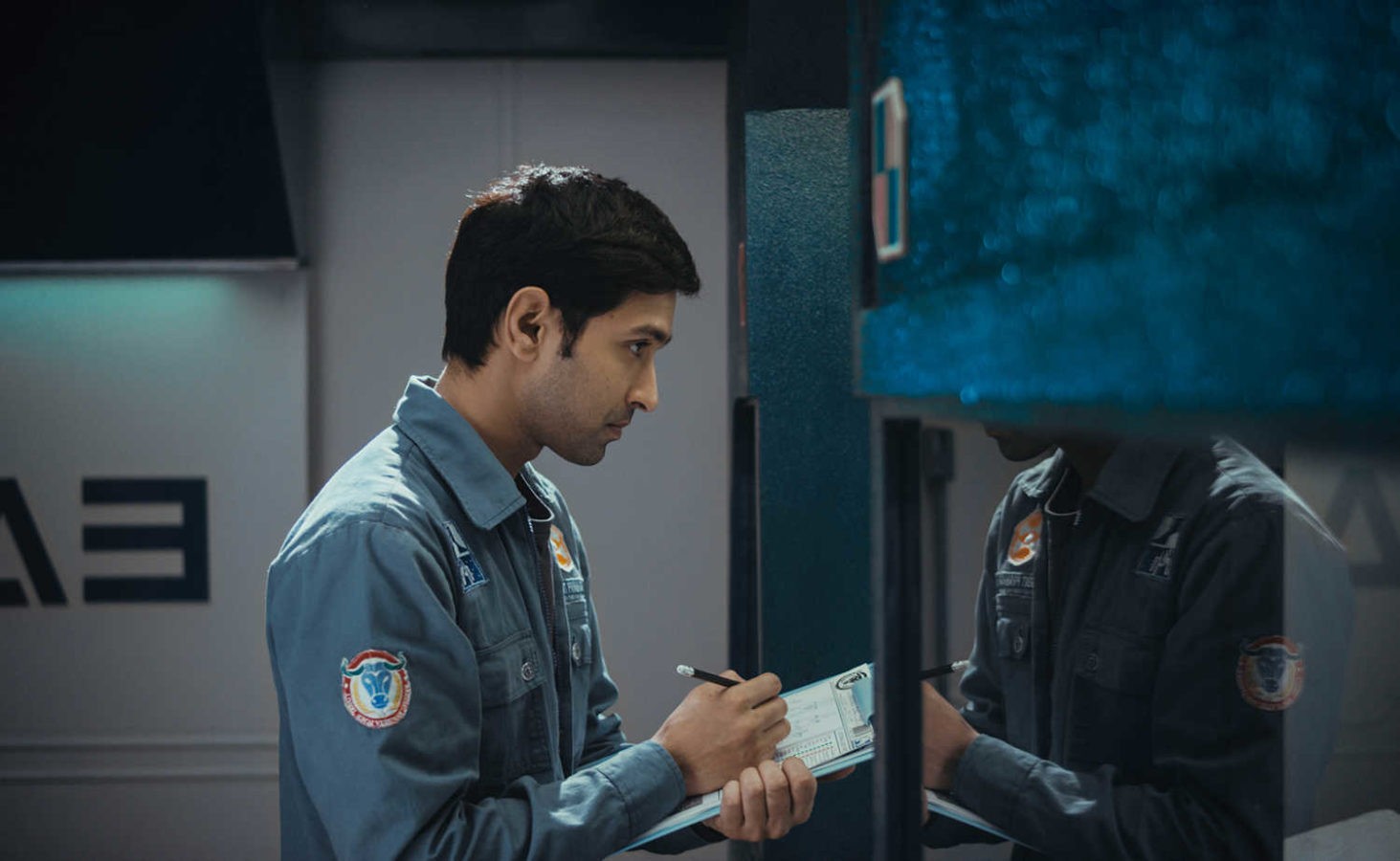 It is clearly understood that he chose this job after his parting up with his former love interest, Mandakini (Konkona Sen Sharma), meaning that his withdrawal is self-inflicted. Yuvishka lands on the spaceship brimming with youth and positivity and turns his monotonous life around. As time progresses, the two develop a mentor-mentee relationship.
Prahastha happiness grows with her presence around him, and the prospect of losing her becomes hard to imagine or accept. She helps him speak with Mandakini and clear out all that is remaining form his age olds relationship. This helps Prahastha bring a closure to his old story of a failed and draining romance. Yuvishka helps initiate the process of healing for Prahastha by giving him a little push.
When Prahastha and his superior officers realize that he has been on that spaceship long enough that some of his first 'cargos' are returning back to him, they decide that it is time for him to retire. The film opens with Yuvishka's transfer into the spaceship and ends with Prahastha's return to Earth. His self-isolation ends only when he allows himself to move on.
'Cargo' leads its two leading characters towards a self-reflective conclusion. The ending opens our two characters to a land full of possibilities. Ere leaving for Earth, Prahastha gives Yuvishka the same watch for which he criticized her earlier in the film. With her healing power back, she resumes by taking Prahastha's place on Pushpak 634A.
He might build a new life on Earth, while she embraces her turn as a mentor to her own assistant (Rohan Shah). But their near-immortality makes it a genuine possibility for them to meet each other again, when Yuvishka's own 'cargos' begin reappearing again, and she has to retire. It turns out, in a sense, that the circle of life holds true for rakshasas as well, much like humans. Stream 'Cargo' on Netflix now.