Well, Tana Mongeau 's recent activities and some social media posts show that she is dating a girl. And the girl is non-other than the fam of Too Hot To Handle Francesca Farago. Both the stars are spotted on the way to a cozy and romantic dinner. So, catch here all the dating updates of Tana and Francesca.
Francesca Farago, an internet star, got famous from Too Hot To Handle show. And now she is back with another controversy. Just a couple of weeks ago, Francesca was dating Harry Jowsey. He was the co-star of her on that show. And now, after her break up, she is roaming with Tana, and it makes much controversy for her fans.
Is Tana Mongeau dating Francesca Farago?
Well, the due is giving us many hints that show that they both are dating each other. Since they both are internet influencers and internet celebrities, they are too active on social media. And that's where they put all the photos together that gives us a hint.
Recently on Saturday, the due spotted for a dinner party on a celebration of a common friend. Tana Mongeau and Francesca have continuously roaming with holding hands of each other. Well, everyone says that they both are not leaving each other for a minute.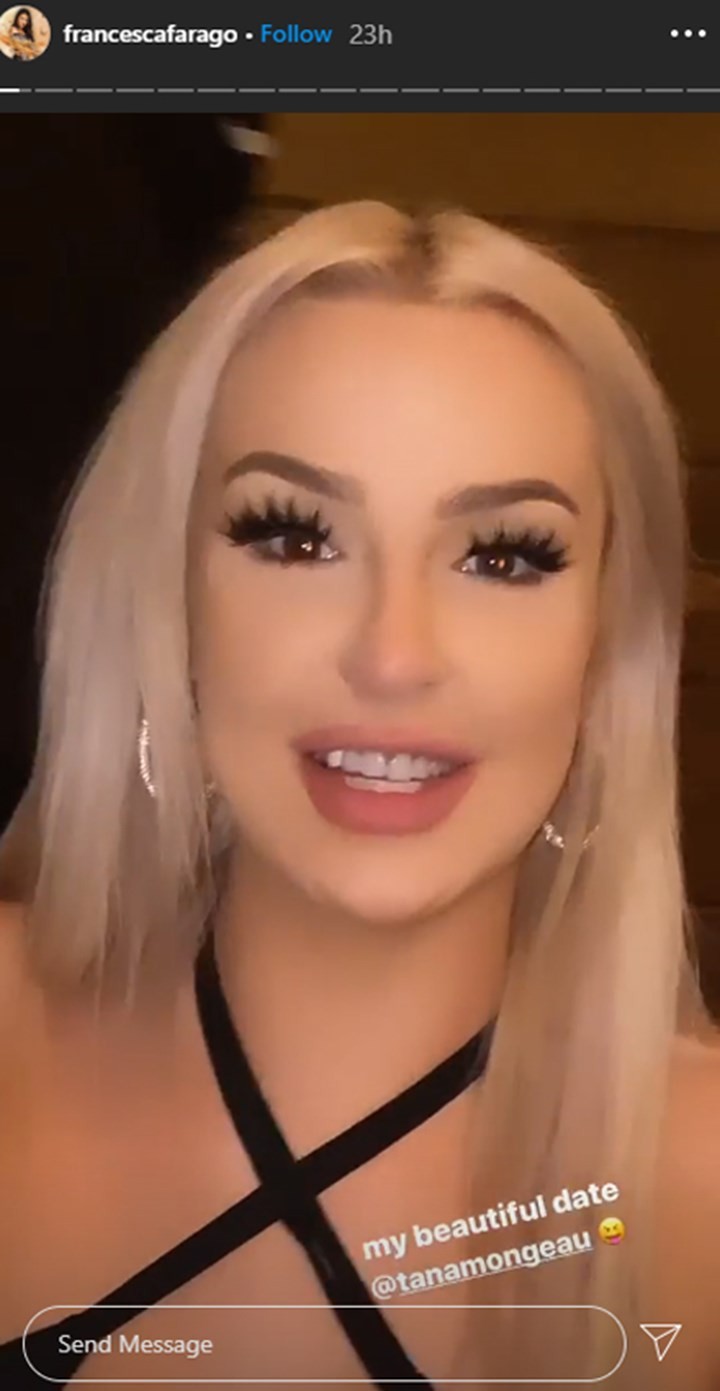 Here is the screenshot of Francesca's story on her official page of Instagram. She captioned it as, "My beautiful date @tanamongeau."
Though this is not the first time that they have shared their love in public. Before Tana Mongeau has shared many caption for Francesca that shows her love to the star, she captioned on Instagram once that, "We are dating now pick it up TMZ."
On the other post, she has cautioned for Hayley Cureton and Francesca that. "too hot to handle girlfriends." This all are just assumed things till now because no one has spoken up in public about this.
Also read, Kaguya Sama Season 3: What's The Latest Update?
So this is it for the dating story of Tana Mongeau and Francesca Farago. Stay tuned with us for more updates and stories.