A big news, cartoon company Nickelodeon is rebooting Teenage Mutant Ninja Turtle for the big screen. Nick is collaborating with Point Grey Pictures' Seth Rogen, Evan Goldberg and James Weaver producing. Point Grey Pictures has earlier produced hits like This Is The End, Sausage Party, The Disaster Artist, and Blockers. Jeff Rowe will direct the film. Brendan O'Brien will write the screenplay. Paramount film will distribute film globally.
Teenage Mutant Ninja Turtle is stared in In 1984 as a comic book. Later on in 1987-1996 released as animated hit TV series. Between 1990 to 1993 three action movies are released under the name of Ninja Turtle. Three films have done a great job, and super hits movie has made a massive profit for creators. It is no end, and it has a market of billion-dollar selling retail juggernaut across toys, video games, apparel, and more.
In 2014 Teenage Mutant Ninja Turtle had Hollywood star, Megan Fox and Will Arnett. Omar Miller as Raphael, Ben Schwartz as Leonardo, Josh Brener as Donatello, Brandon Mychal Smith as Michelangelo. All the voice artist did an excellent job, but there is no detail about the cast or renewal of the cast. So, they might change the cast for a reboot. It will be interesting to watch a whole new actor and a unique voice behind Ninja Turtles.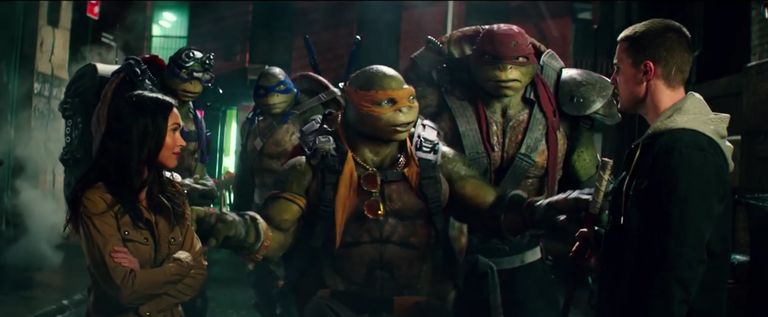 Teenage Mutant Ninja Turtles movie will rep Nickelodeon Animation Studio's first-ever CG theatrical production movie.
Release Date Of Teenage Mutant Ninja Turtle
The movie is final, but there is no announcement of release date officially. For the release and other updates, we have to wait some time. Everything stops Due to the COVID 19 outbreak.
What To Expect From A Reboot?
Teenage Mutant Ninja Turtles are four fictional teenaged superhero anthropomorphic mutant turtles. Turtles were trained by their rat sensei in the Japanese martial art, after the training they are Ninja Turtles. They are fighting against crime and criminals.
In this upcoming movie, we might get a new character entry. Seth Rogen is always giving great film, and nickelodeon is doing an excellent job from rebooting movie. We hope that this movie hit theatres as early as possible.
Stay Tuned For More Updates
Also Read, Zoolander: Ben Stiller Will Not Remove Donald Trump From The Film