The Misfit Of Demon King Academy is based on a Japanese novel. This show is the adventure, fantasy, and romance based story. Shu is the Writer of this show, and Yoshinori Shizuma is the developer of the show.
This series is also known as Maou Gakuin No Futekigousha. This Japanese show is streaming on Crunchyroll.
Novel is now turning into anime web series. Premieres on 4 July 2023, show is containing in 13 episodes. The first two episodes are doing good, with an IMDb rating of 7.4/10.
The Misfit Of Demon King Academy Episode 2
The Demon King is mighty. With magical powers, spirits, and dreamed of a peaceful world. They involve educating a new king, and the story goes on.
In the first episode with the intro story goes on, Anos loves his family very much, especially his mother. Anos and his sister have a good bond. They make a bet against Sasha and will clash in an upcoming magic test.
Anos' team vs. Sasha's team: Anos win, Sasha will become his friend and companion, and If Sasha wins, then Anos becomes her servant.
In this battle, Anos has no support. Anos only has Misha by his side, her little sister. On the other hand, Sasha has his full team, a whole team of seven. Sasha is leading the group as a king.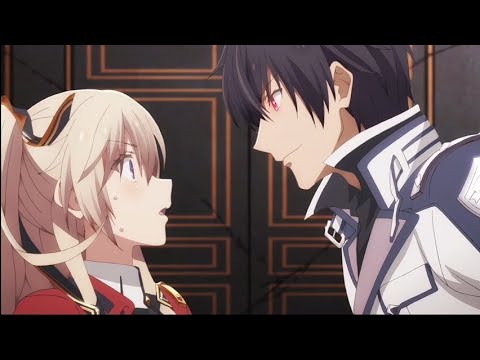 The battle starts Anos shocks everyone when he steps into the castle. Sasha's defense is unable to stop Anos from tossing out her castle. Anos is doing a great job, and Sasha's team is trying. Sasha's team has tried so many things, and they fired a cannon on Anos. But Anos survive.
Sasha is lost, but Anos is behaving god with her. Anos help her to stand up. And after he walks her home. Anos admires her potential and power, and her demon eyes of destruction. Anos brings Sasha and Misha along to a family dinner.
Now, Anos and Sasha have been good friends. That's what kings Do.
Episode 3 Expected Plot
Maou Gakuin No Futekigoush's episode 3 will release on 18 July 2023. On Saturday night on Crunchyroll. In episode 3, we will see the romance between Anos and Sasha.
So, this is it for The Misfit Of Demon King Academy. Stay Tuned For More Updates.
Also Read, The Dragon Prince : Season 4 Update, Cast, Plot, Release Date