When it comes to dating, there are plenty of cities in the USA that offer a great environment for singles.
These cities have something for everyone, from exciting nightlife and cultural attractions to romantic restaurants and outdoor activities.
Whether you're looking for someone special or just want to explore the area with your friends, here are some of the best cities in the U.S. for dating.
New York City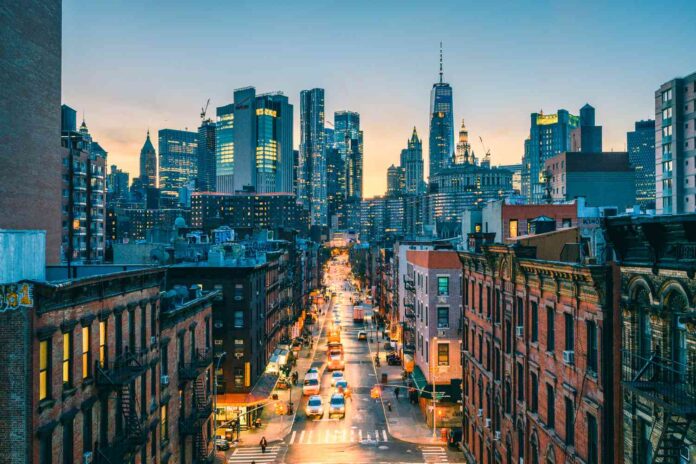 New York City is an incredible city with something to offer everyone. Whether you're looking for a romantic dinner date or a wild night out, there are plenty of options in the Big Apple.
In addition to the amazing restaurants, lively bars, and incredible cultural attractions, New York City's vibrant art and music scene makes it an ideal destination for any type of date. From cozy jazz clubs to trendy art galleries, there are lots of places to explore and spend time together in the city.
The nightlife in New York City is renowned all over the world, but there are also plenty of romantic spots for couples who want a more relaxed experience.
From parks full of lush greenery and stunning views to candlelit waterfront restaurants – all perfect for an intimate getaway – there's something special about being in the city after dark.
Of course, no visit would be complete without taking a stroll through Central Park, one of the most iconic locations in NYC.
New York City also offers some unique experiences that you won't find anywhere else. Take your date on a romantic sailboat ride around Manhattan for unbeatable views of the skyline, or visit one of the many rooftop bars for drinks and conversation under the stars.
You could even go ice skating at Rockefeller Center or take part in one of their many outdoor markets or festivals.
Los Angeles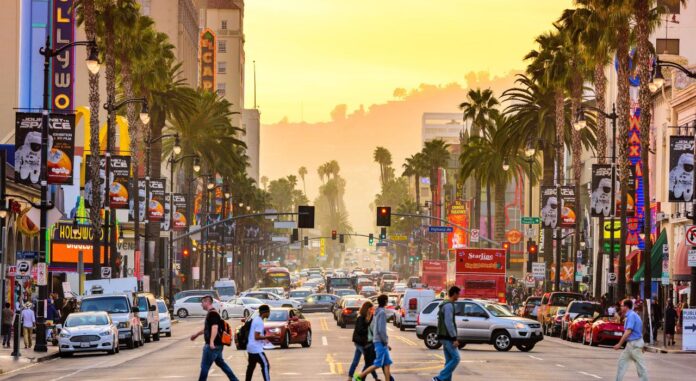 Los Angeles is a vibrant city with lots of opportunities for singles looking for an exciting date. You can find great restaurants, bars, and entertainment venues on virtually every street corner.
Whether you're looking to take your date out dancing or explore the city's many cultural attractions, Los Angeles has something to offer everyone.
The nightlife in Los Angeles is legendary, and you can find plenty of places to go out and have fun. Popular places like The Bungalow Santa Monica, Sunset Boulevard, and Hollywood Blvd are all great spots to explore while living it up with your date.
If you want something more low-key, then there are plenty of quaint bars and lounges that still provide an intimate atmosphere perfect for getting to know each other better.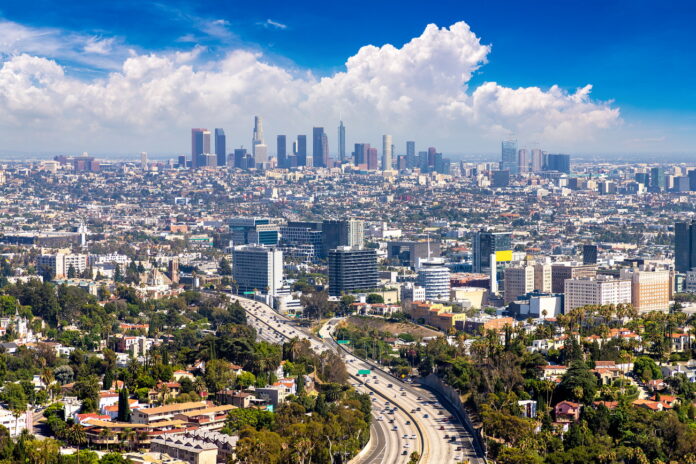 When it comes to culture, Los Angeles has some iconic landmarks and institutions that any visitor should check out. Catch a show at the Hollywood Bowl for a romantic evening under the stars, or visit one of the world's most famous museums, The Getty Center.
For those who love art, the Broad Museum offers a stunning collection of modern art from both local and international artists.
If nature is more your thing, then don't miss out on exploring some of L.A.'s most beautiful parks, like Runyon Canyon Park or Griffith Park Observatory, which offer spectacular views of the cityscape below.
And if you feel like venturing further away, then Malibu Beach is just 30 minutes away by car, where you can enjoy a relaxing day on the sand as well as catch some waves in the summer months.
Atlanta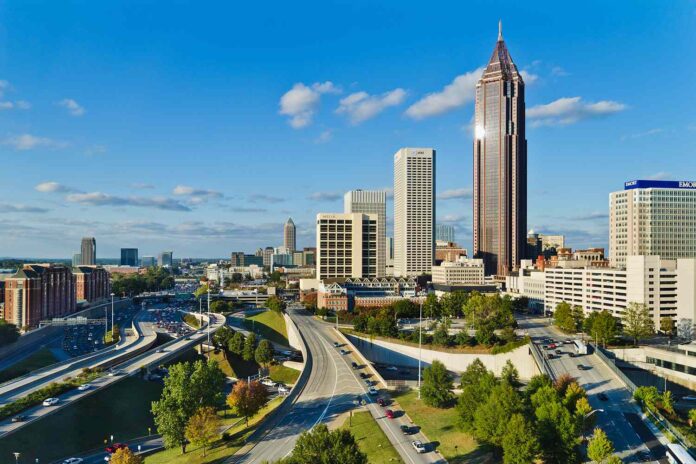 Located in the heart of the Southeastern United States, Atlanta has grown to become an important hub of business, commerce, education, and dating. In fact, in some circles, it's known as the world's biggest sugar dating city.
Websites like sugardaddy.com offer a fine list of sugar dating cities. Atlanta is home to some of the world's most recognizable attractions, such as the World of Coca-Cola and Centennial Olympic Park, which served as host to the 1996 Summer Olympics.
Atlanta is also known for its rich cultural history; it was once considered "The New South Capitol" due to its prominence in transportation, politics, and entertainment.
Founded in 1837 at the intersection of two railroad lines, Atlanta quickly became a major industrial center during the 20th century while embracing its spirit of progressivism.
This progressive attitude resulted in things like one of the earliest civil rights movements and led to Atlanta becoming one of the first desegregated cities in America during Reconstruction.
Today Atlanta is brimming with culture from all corners of the globe. You can find diverse cuisine from around the world, including traditional southern favorites like BBQ, soul food, and Mexican restaurants.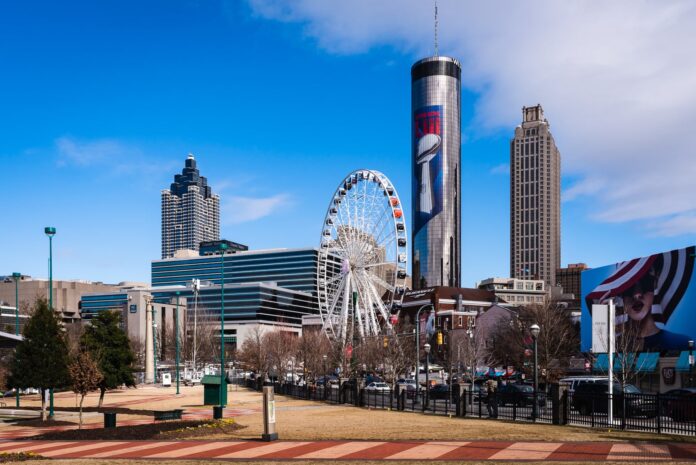 Its vibrant music scene reflects its rich heritage, with classic blues, jazz, gospel, hip-hop, and rock genres dominating and featuring more modern sounds, from electronic dance music to experimental pop-rock bands performing in venues throughout downtown.
There are also plenty of unique shopping spots, which range from antique stores selling vintage items or funky clothing boutiques carrying indie labels to large department stores located at Atlantic Station or Phipps Plaza mall.
Suppose you're looking for a romantic evening out on the town. In that case, there are endless possibilities ranging from fine dining experiences at award-winning restaurants to catching a show at The Fox Theater or Theater de Underground – whichever promises an unforgettable experience!
And suppose you happen to be visiting during warmer months. In that case, you can take advantage of outdoor activities like biking along one of many trails surrounding downtown or exploring Piedmont Park for fresh air and beautiful views.
All these things combined make Atlanta one of the best cities in America for dating!
Conclusion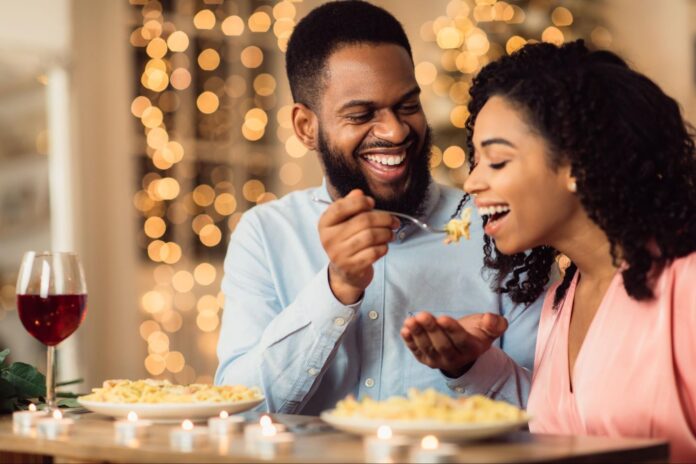 No matter what you are looking for, the USA has a plethora of cities to choose from when it comes to dating.
From the affluent culture of Los Angeles to the progressive spirit of Atlanta, each city offers its unique amenities and attractions that will make your date night or weekend getaway an unforgettable experience.
New York City has a vibrant art and music scene and romantic spots for couples. Los Angeles has exciting nightlife and cultural attractions, along with beautiful parks and beaches.
Atlanta has a rich cultural history, diverse cuisine, and plenty of outdoor activities to enjoy. With so many options to choose from, singles can find their perfect match and create unforgettable dating experiences in these amazing cities.