For more than a year now, the entire world has been dealing with the outbreak of the COVID-19 virus. This is one of the reasons why many companies opted for changing their business practices, and nowadays, traveling for business and meetings with different individuals in-person have been generally cut in order to prevent the spread of the virus.
Although there is a pandemic ranging all over the globe, you might still require an experienced and skilled chauffeur that'll transport you from one place to the next, which is why you might be wondering – are there some tips for using these services? Simply said, there are, and the article below will shed some light on the entire topic. Let's take a look:
1. Firstly, Hire Someone That'll Follow CDC Protocols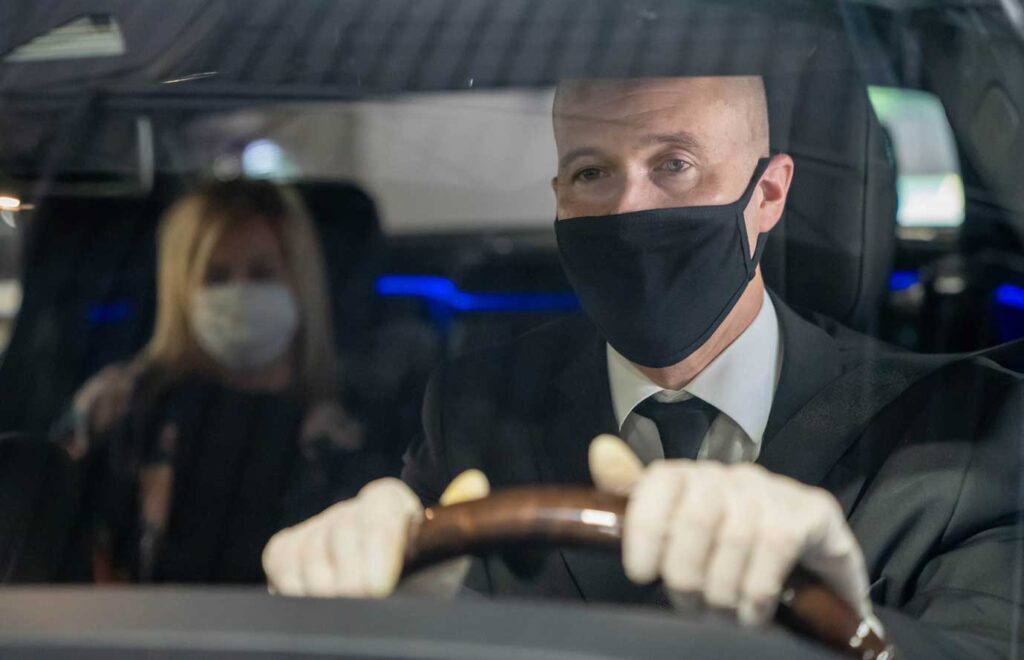 You probably had to go to some physical shops and businesses during the outbreak, and if so, you've probably come to one conclusion – some organizations follow all the regulations and protocols imposed by the CDC, while other places simply don't care nor follow the safety protocols.
No matter if you believe in the outbreak or not, you must ensure that you hire someone who'll follow all the regulations. So, once you narrow down your list of potential candidates, you could make it shorter by asking whether or not they follow the imposed protocols. So, ensure that they wear a mask, that they do have sanitizers in the vehicle, and that they clean their car every single day.
2. Reading The Testimonials is Crucial
If there is one thing that you must do from this list, it's reading the testimonials previous clients have. By doing so, you'll learn what kind of service a particular organization offers, which means that you'll know exactly what you're getting yourself into if you opt for a specific chauffeur.
As suggested by TLT, keep in mind, no matter if you're looking for a luxury car for rent or if you're looking for something a bit more modest, if there are more negative than positive testimonials for a particular organization, you should definitely scratch that option from your list and look at some other alternatives.
3. It Needs to Be Safe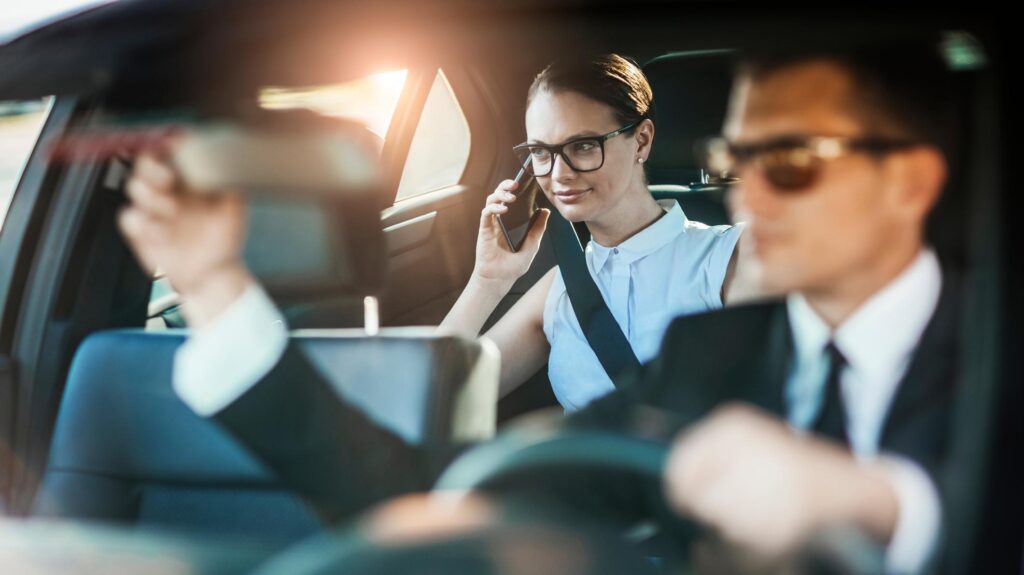 Generally speaking, no level of safety is actually too safe these days, which is why you must ensure that everything is safe. Now, we aren't talking about the options the chauffeur offers – such as sanitizers – we're talking about whether or not they offer safe services during the pandemic.
Firstly, the chauffeur must be wearing a mask for the entire duration of your trip. Additionally, they should ensure that they clean the entire vehicle properly before you enter the vehicle and after you exit it, mostly because this will help lower the chances of germs and viruses spreading.
4. Are The Drivers Screened?
If you're looking to rent luxury cars, you should know that you're not the only one who could spread the virus, the driver can also spread it to you! Hence, when looking for a company that offers these services, you must ask how and how often they screen all of their drivers.
If the company representative tells you that they do the screenings daily, you might want to hire a different organization. Why? Well, in order to ensure total health, they must be screened at least two times every day. You might even want to request the test results to be extra safe.
5. Don't Touch Everything in The Vehicle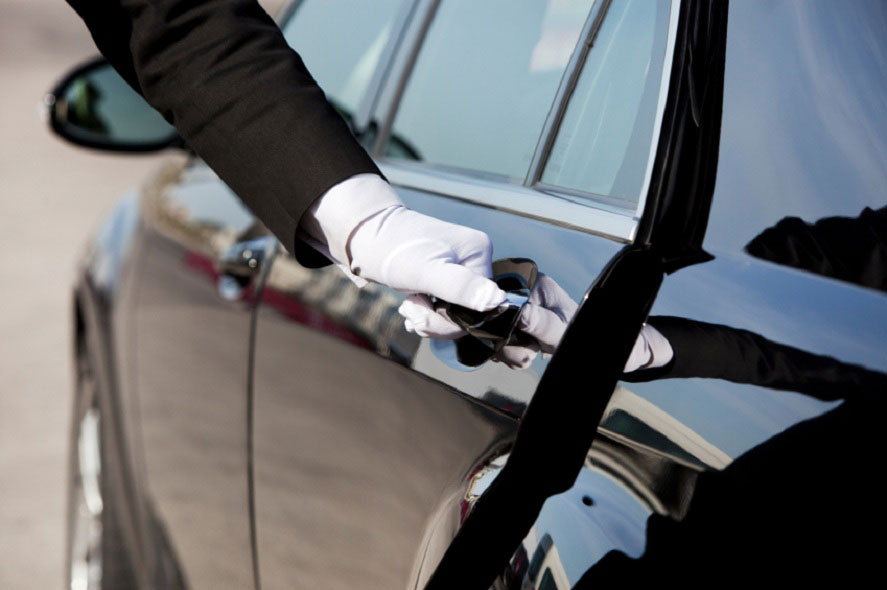 Although the driver will probably disinfect every single thing in the vehicle, there are some areas that they might miss, which is why you shouldn't touch everything in the vehicle. Of course, if you want to, you could even choose to disinfect the area where you'll be sitting by yourself, mostly because you'll have peace of mind.
Are There Some Advantages of Using a Personal Chauffeur?
If there is one thing that you should take away from this article, it's the fact that it's always better to hire a professional driver than it is to hire taxis or to use a different kind of transportation means such as buses or trains. Besides individuals, businesses could also benefit from these services, and both of these categories of users could come across the following advantages:
1. It's Safer – one of the first reasons why you might want to consider hiring these services is because they're safer. After all, when compared to taxis that have hundreds of customers every day, you won't have to worry about the cleanliness of the vehicle you'll be in. Besides this, the professional drivers might be more experienced, meaning that you'll be safer on the road as well.
2. A Peace of Mind For VIP guests – when talking about different companies and corporations, they might need to ensure that their VIP guests arrive safely to their office, and one of the things that they could opt for is hiring a chauffeur. This is safer, especially since you can request the test results from a particular driver, meaning that you can guarantee to your guest that they'll be safe.
3. Several Stops – when you hire a taxi, they'll literally take you where you need to be, however, they might not be willing to make multiple stops. However, with a professional driver, you'll be able to do just that, mostly because they will be willing to stop wherever and whenever you need.
4. They'll Be on Time – if you choose to call a cab or if you simply wait for one to arrive, you might lose a lot of your time. But, if you choose to hire a chauffeur, you won't need to worry about being late, mostly because they'll always, I repeat, always be on time – which is something that is quite important for business people.
Conclusion
There is a wide range of things that you should keep in mind, check, and consider when hiring a professional chauffeur that'll take you from one point to the next. And, if you consider all of the aforementioned things, you'll be capable of hiring safe, reliable, and secure services that'll suit your requirements.
So, now that you're aware of what you need to think of, as well as what advantages you might gain, you shouldn't really waste any more of your time. Instead, you should open up your browser and start looking for an agency that'll provide you with a professional driver that'll follow all the imposed protocols for keeping people safe from COVID-19.