The most beloved and favorite fan character of the Spanish web series, Money Heist, is Nairobi, i.e., Alba Flores. Alba has gained great appreciation from the audience for her outstanding performance in the series.
Alba's video goes viral?
Recently, there have been hearsays about an old video clip of hers. In this clip, we see Alba speaking fluent Telugu. The video has been circulating over various social media platforms.
Numerous fans have been enthusiastic and exquisite to know the truth behind how the Spanish actress can speak an Indian regional language with such fluency! They are eager to learn her connection with this.
The rumors convey that Alba Flores played a south Indian girl in a Spanish movie before she arrived in La Casa De Papel.
Appearance as a Telugu woman!
The video with Alba dressed as a south Indian has been going viral. The saree that she wears and her braided hairstyle gives her a look of a typical regional Telugu woman. Also, the bindi on her forehead gave her a more authentic look.
Alba acts as a teacher in the film!
The video clip is believed to be of the film Vincente Ferrer, a 2013 film. The actress played a teacher named Shamira.
The character was shown putting in the best efforts to educate the women of Anantapur, a city in Andhra Pradesh. The shooting for the same was carried out at various places in Andhra Pradesh.
What is it about?
The film is about Vincente Ferrer, a man who acts as the way to fight against the prevailing poverty. He took the initiative to transform the infertile barren land of Anantapur to fertile and productive landscape.
Agustin Crespi directs the film. Imanol Arias plays the main character of Vincente Ferrer while Alba Flores stars as Shamira.
Read Also: Thor: Love and Thunder – What Role Will Christian Bale play?
The Spanish actress steals hearts!
The video of Alba as Shamira has gained high appraisal from the fans. The versatility of the actress highly surprises them all.
As we know, Nairobi died in the fourth season of Money Heist. This was a heartbreaking moment for all the fans.
Even she became emotional when she bid goodbye to the team. But the role that she played and the justice she gave to the character is worth applause.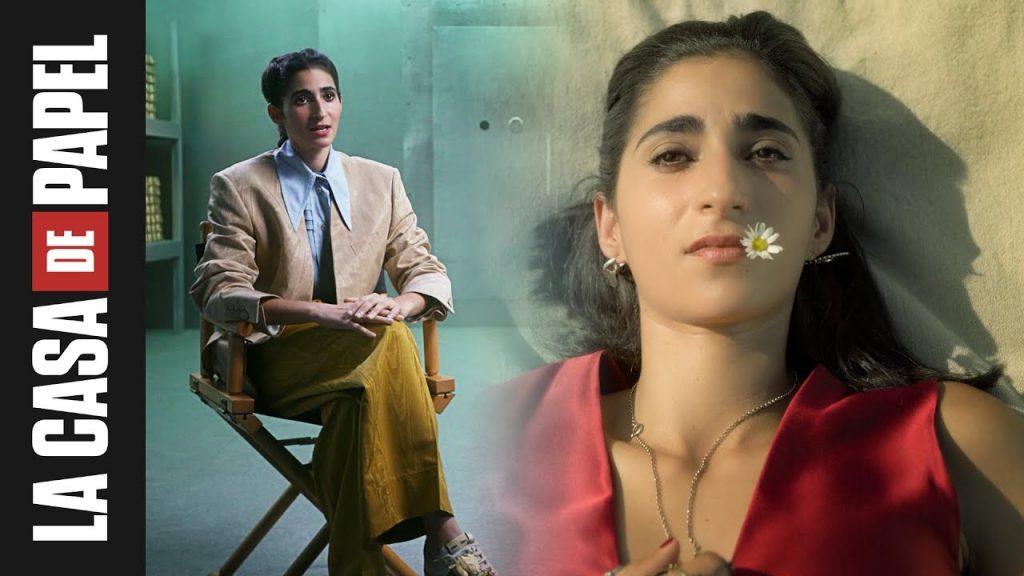 Alba bids goodbye:
In her concluding speech, Flores expressed her gratefulness to everyone in the team for all that she could learn from them.
She thanked them for helping her grow both as an actress and as a person. She considered the team to be the most amazing one and was sad to bid goodbye.
Final Word: Looking at the versatility of the actress, all that we can hope is to see the actress in many such variant roles that would steal our hearts again and again.