Alita Battle Angel released in 2019 and is undoubtedly one of the best cyberpunk action movies. Waiting for the updates about Alita Battle Anger 2? Here's what we know about the sequel.
The movie is based on Gunnm, a 1990s series by Japanese manga artist Yukito Kishiro. Later, the series was made into a video animation called Battle Angel.
Alita Battle Angel was actually announced in 2003 but experienced repeated delays. Also, the producer James Cameron was busy with Avatar and its sequels. In April 2016, Robert Rodriguez was announced as the director of the movie.
Finally, the movie premiered on January 31, 2019. Overall, the movie was a big hit. However, it received mixed reviews from critics.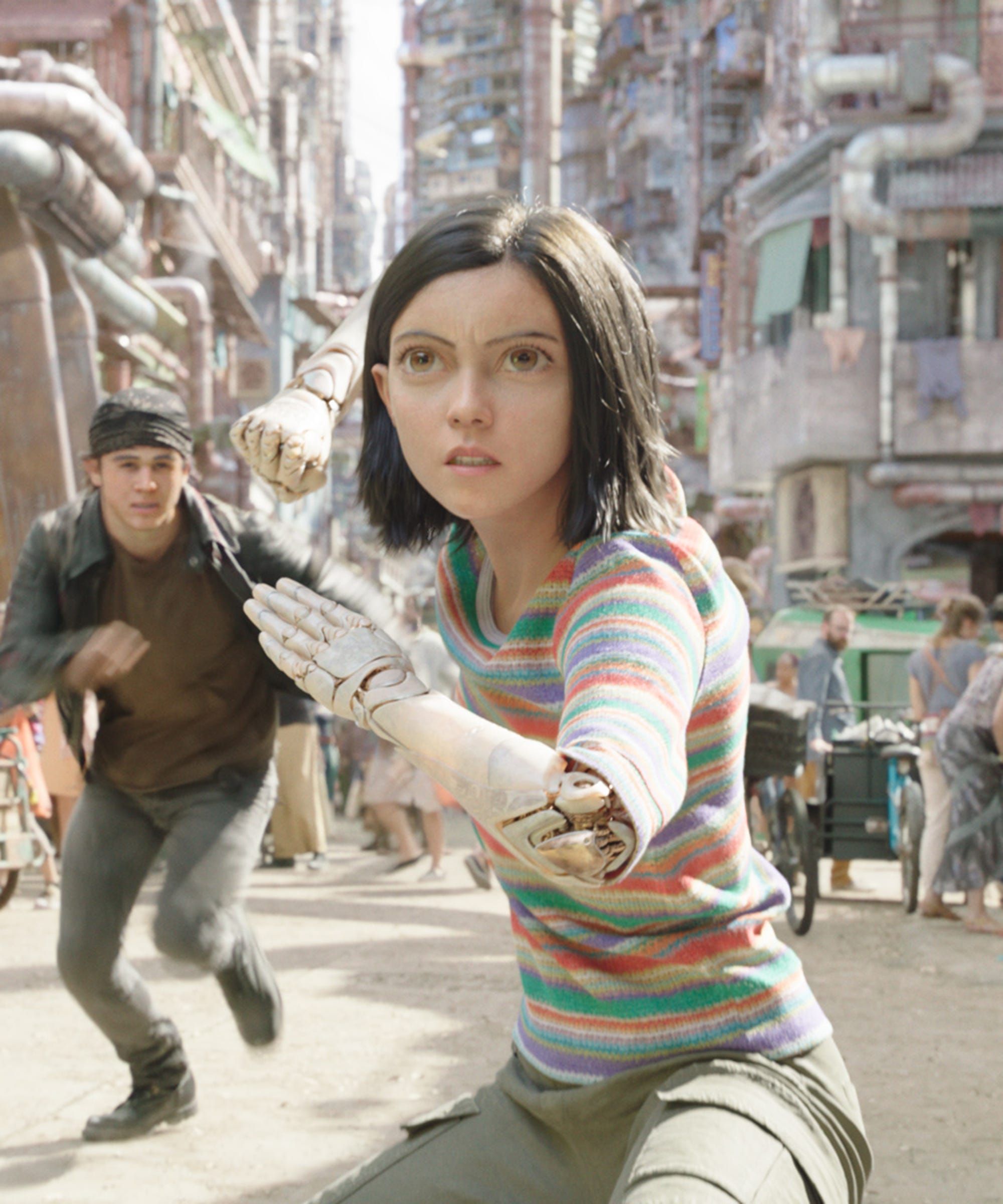 Alita Battle Angel Plot
The story is set in 2563, 300 years after a catastrophic war called "The Fall," which destroyed the earth. Dr. Dyson, a scientist, finds a female cyborg in a disembodied state. The cyborg has its brain intact and is looking for parts in a scrapyard. So, Dyson joins the brain with a new cyborg body. Also, he names her "Alita" after his dead daughter.
Alita Battle Angel covers the story of how Alita lives in a whole different era. Also, she comes back to life with no memory. Later, she becomes friendly with Hugo.
Alita Battle Angel 2 release date and trailer
Presently, amidst the outbreak of coronavirus around the world, there's no information available about the second part of the movie.
As per reports, the production of the movie has been put on a temporary hold. So, let's hope that the makers announce the release date and give out the trailer after things get better.
Expected cast and plot
The main cast of Alita Battle Angel includes-
Rosa Salazar as Alita
Jennifer Connelly as Dr. Chiren, Ido's estranged ex-wife
Ed Skrein as Zapan
Christoph Waltz as Dr. Dyson Ido, a cyborg scientist
Mahershala Ali as Vector
Lana Condor as Koyomi, a friend of Hugo and Tanji
Jackie Earle Haley as Grewishka
Idara Victor as Nurse Gerhad, Ido's assistant.
Keean Johnson as Hugo, love interest of Alita
Rick Yune as Master Clive
Jorge Lendeborg Jr. as Tanji
Eiza Gonzálezas Nyssiana, a wanted criminal
Jeff Fahey as McTeague
Speculations say that for the next part of Alita Battle Angel, most of the core cast members will return. Moreover, Robert Rodriguez is keenly interested in directing the next part as per reports.
So, the mastermind director will be back for part 2!