Ariana Grande has confirmed her relationship with Dalton Gomez. The news is actual. After havoc Strome in her life, she, at last, decided to go public with her private relationship for a good cause. Who is Ariana Grande?
I think none of us need the answer. So un this page we will talk about Dalton Gomez. How they meet each other? And about the popular music album 'Stuck with U.'
Ariana released her and Justin Bieber's single "Stuck With U" at midnight. The music video starred her, Bieber, and other fans and celebrities, including Kendall and Kylie Jenner, in quarantine.  This the contribution the Artist is making toward the globe during Corona Pandemic.
But this video wins so many hearts because of the name Dalton Gomez. In that new music video, Ariana dances with the real estate agent, her boyfriend, in her bedroom and shares a kiss. Here is the official video of Stuck with U.
Dalton Gomez:
By profession, Dalton is a real estate agent who works for the Aaron Kirman group. He mainly focuses on "luxury real estate listings." Currently, he is representing a home in Malibu with an asking price of nearly $11million.
When did they meet? And How?
How they met is not yet clear. According to sources, Ariana and Dalton sparked dating rumors back in February, the month of Valentine week. They were spotted on a date, kissing each other at Bar Louie in Northridge, CA. Later, Gomez and Grande were reported to be dating again in late March.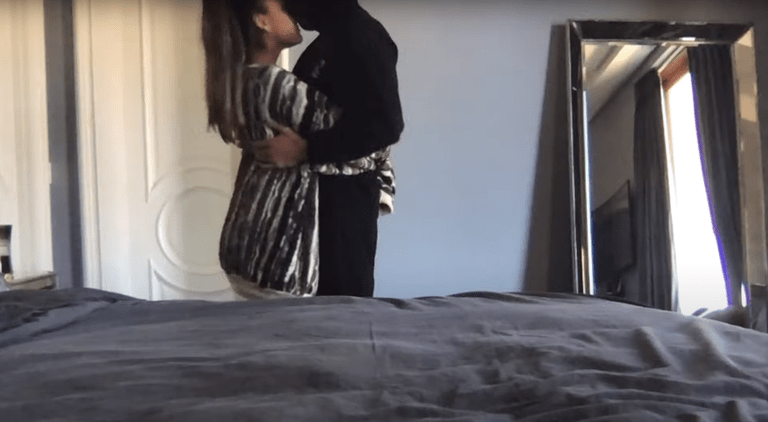 Sources close to the singer even told TMZ, "she and Dalton have been seeing each other for several months now." According to E! News: "They run in the same circle. And Dalton used to be a dancer, and they have many mutual friends. So it is quite possible they met through friends."
But, why is Ariana hiding it?
In her Instagram story, Grande admitted she was purposely keeping her love life more private while responding to Florence Pugh's video, defending her relationship with Zach Braff.  She said because of online harassment; she had received so much pain in the past.
According to Ariana, "Sharing special, personal life things that make u happy on the internet can be truly traumatic," But now she is quite courageous about Dalton. Hope, they have finally met their soulmates. Check this website on signs when he is already the one for a lfetime!
Best wishes from us!