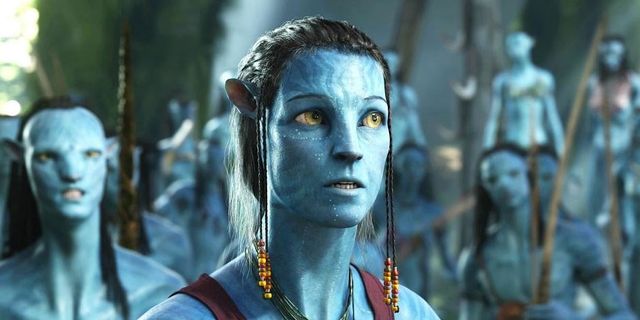 Avatar 2: Avatar is already the second grossing movie all over the world. And now it is coming with a sequel, Avatar 2. Recently, We saw Kate Winslet performing her role in Avatar 2. Kate was shooting underwater scenes. Also, Avatar producer Jon Landau posted an Instagram photo of Kate. She is playing a water person in the movie. To know more about and Kate Winslet Can Be Seen Shooting Underwater In Latest Set Pictures, let us dive in to learn more about it!
Avatar 2 
Avatar 2 is the upcoming and most promising American science fiction movie. James Cameron directs it. And it is produced by 20th Century Studios. As we know, it is the second film in the Avatar franchise.
Recently Director James Cameron shared a picture on his official Instagram handle. The picture included Kate. Kate is playing a "water person" in the movie. The movie won't hit the cinema s and theatre until the year 2023. But the cast and crew are happily sharing the updates of the movie and behind-the-scenes photos. They are sharing to elaborate and explain set in New Zealand. Recently, On Monday, producer Jon Landau posted a photo of super talented actress kate Winslet filming underwater.
"Wanted to share this photo of Kate Winslet after reading her interview in The Hollywood Reporter: "I had to learn how to free-dive to play that role in Avatar 2. And that was just incredible. My longest breath-hold was seven minutes and 14 seconds. Like crazy, crazy stuff." She stops herself, afraid that she's given away too much on the top-secret project. "Oh no, actually, I can't. Yeah, I play a water person. I am a water person," is all she will offer, instead shifting to praise of Cameron."
"Avatar 2" is actually a set reunite for kate with her "Titanic" director Cameron. Details of Kate character have remained in the dark. We would see many actors and many more updates.
Read more: Meghan Fox & MGK Romance: What Brian Austin Thinks About Meghan's…