Are you someone who loves to camp? If not, would you be willing to give it a chance? In the Summer time, a lot of people head out to some popular tourist spots in Europe. For some, a must-see and visit destination is the Netherland. This is popular because of its greenery, landscape, as well as unique roads that you can explore with your friends and family. Keep on reading and understand what you need to know before setting up a spot, or before booking your location.
10 Things to know before going camping in the Netherlands
1. A Dutch-style of camping
Dutch people love to camp in their own non-traditional way. This path means that you don't get to spend rough days or nights in the woods, but you are actually camping on your own terms, on a silent road, or by a creek! Dutch people love to bring their own gas cookers, refrigerators, washing machines, and even DVDs to make their time fun & comfy, as well as appropriate for the whole family.
2. They prefer to carry it all
If you have a caravan or if you plan on renting one just know that you can have fun wherever you like. in fact, Dutch campsite spots can be rented for as much as you want. People who bring all of their equipment with them can turn their caravan into a bungalow that is equipped with your needed everyday tools. A front tent and even a garden shed will transform your camper!
3. No internet/poor connection
You will notice that most camps have only one spot available for you to connect on. You can spot your Wi-fi connection at a random destination, and most times it will be far away from your camper and in the middle of a field. This only gets worse since Dutch weather can be unpredictable, and you don't want to go around running and searching for the best Wi-fi solution during poor weather, or even a storm? In this case, letting it go and enjoying your peace might seem like the best idea.
4. Quality time with your friends or family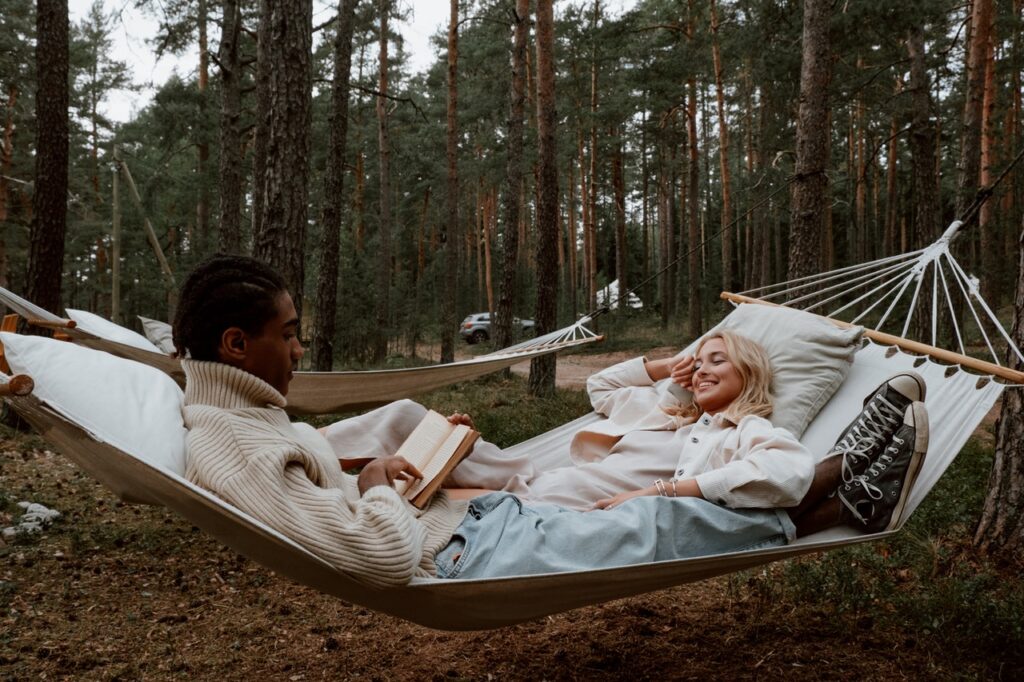 You will notice a lot of parents and family members that are exhausted due to running around and doing errands while following their children. People are trying to spend quality time indoors while reconnecting and enjoying some new moments. If you want to become closer and you're trying to connect with your loved ones, think about booking yourself a trip! You can also talk about some excursions, or even fishing trips and boat rides!
5. You can relax & meditate
Dutch people who love to relax, read a good book and experience some morning sunshine will want to get on a getaway. Make sure to do your tent or camper preparations, pour a cup of coffee, and enjoy spending your time in nature. If you are someone who loves to travel on their own and you're a person who prefers solo getaway travels just know that this is a full hit in your case.
7. There are over 2000 campsites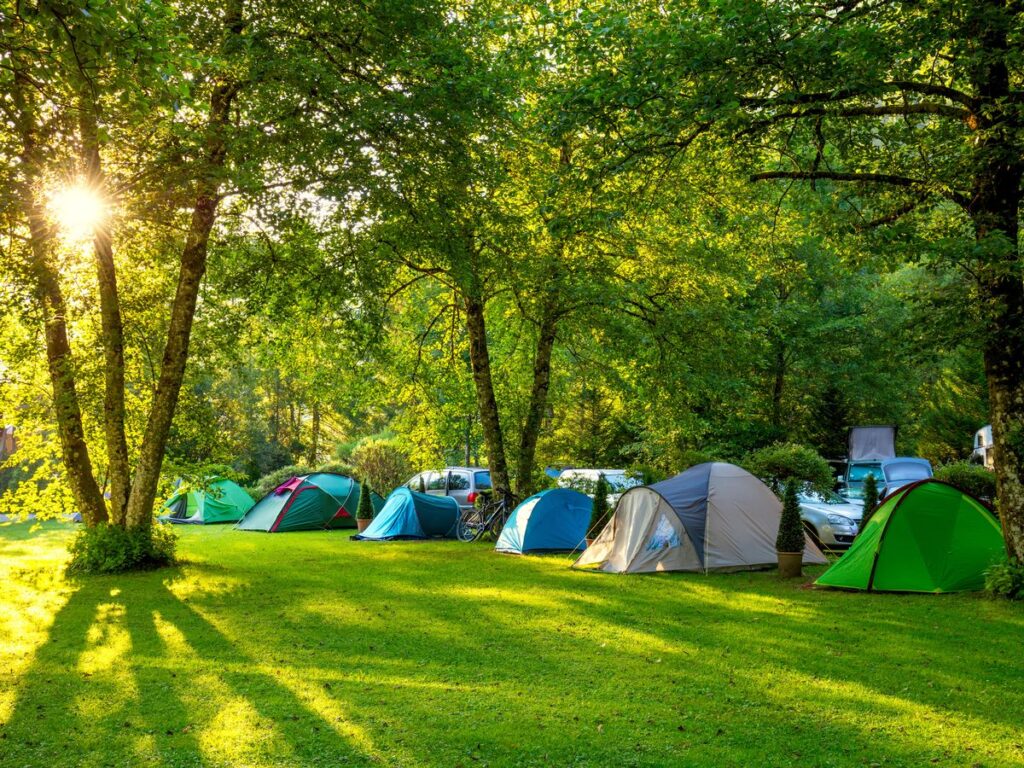 Did you know that the Netherlands is one of the largest campsite spots and destinations in Europe? There are over 2000 different locations that you can explore and visit. Some campsites will even have a restaurant, a pool complex, or even a small park or themed carnival. Everything is charged extra, but exploring and enjoying this variety is a goal for most visitors.
8. Average prices that will suit your budget
A night on a Dutch campsite costs around €25.00 for two travelers. This is not too pricey and is considered as an average price point for people who need a holiday getaway on a budget, yet who are looking for an outdoor solution. Prices will always vary, but everyone will find what suits them with ease. You can always find a budget-friendly solution.
9. Country of campers
Are you a fan of campers, RV trucks, or tents? Dutch people are always traveling with their caravans from point A to point B. When it comes to its statistics, did you know that there are about 27 caravans for every 1,000 people in the Netherlands? The ultimate caravan-winner are Sweden people who love to travel and do a bit of exploring.
10. They will need some extra space
Did you know that Dutch people might have a hard time packing and bringing it all with them in one go? This is because they are quite tall. This especially applies to men since their average height is 182.5 cm! Make sure to pack properly, and think ahead about your storage before you hit the road.
PS: It is a steady flat road
The Netherlands is a flat country, so you might not have a lot of bumpy or high roads to hit. Their highest point is Vaalserberg that sits at only 322.5 m above sea level. If you are up for a steady adventure you will have a good time! However, if you are a mountain lover or an adrenaline junkie this might not be your perfect go-to destination.
Where to camp & what to consider?
If you are not too sure where to camp and where to turn, give glampings.nl a go! With them, you can discover some of the prettiest and unique campsites while enjoying a quiet and unique accommodation for you & your family! They will present you with loads of beautiful destinations and spots in the Netherland. Simply search by region, theme, or accommodation and enjoy your stay at your own pace and budget preference!
Ready to have fun?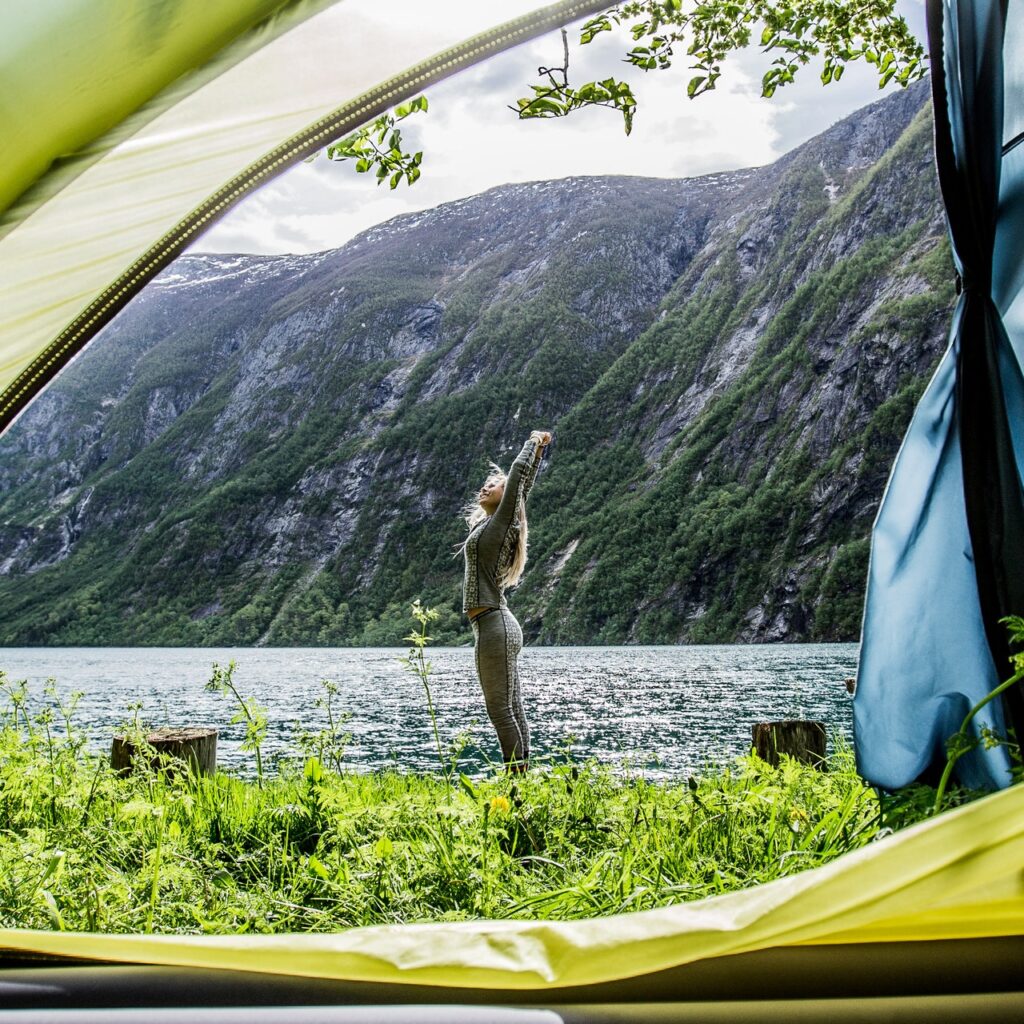 Are you ready to have fun & explore different locations? Are you an outdoor person? If so, why not enjoy the Netherland and reconnect with your friends and family on this trip?" Let us know where you've been thus far, as well as what are your favorite camping or traveling spots, we would love to know!