When decorating a room in your home, you strive to make every part of it equally fantastic. Even the smallest details are very important because all the elements together form a whole. If your thoughts go in this direction and you really want to make your living room special, then you need to single out each piece of furniture as unique. You will do this by making an effort when choosing, and one very important part of the living room is the coffee table. Since it is mostly located in the central part of the room, it can leave a first impression.
It is a piece of furniture that rounds out space, accentuates it, provides a certain dose of charm, and can even represent a room if it is more attractive. However, the most important thing is to find the ideal balance between good design and functionality. To achieve this, it is necessary to ask yourself a few questions and take into account the proportions of the time of day. Keep reading and find in the text something more about how to find your ideal coffee table.
What do I really need?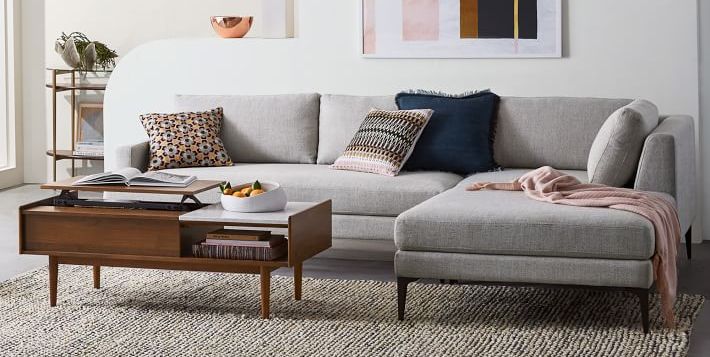 The coffee table in the living room is chosen in relation to your needs and the number of people living in the house. If it is a family with children, we are sure that you are striving for something more functional, that is, a table that is not sensitive. Then you need a firmer table, and that already makes a big difference. For example, we have a glass table that is by no means suitable for a family with children. They break easily, get dirty and do not have as many storage options, etc. They also have very sharp corners, which makes them dangerous for children. In that case, you can say goodbye to this idea, but even though you don't have children, you need to ask yourself some more questions before choosing a coffee table.
How do I plan to use the coffee table?
Now we come to its use. Of course, most people choose this piece of furniture to complete their space, and without an important purpose. However, when you buy it, it still becomes a place where some books can be stored, flowers, decorations, or something else can be placed. This means that it gets its function very quickly. So think in advance about what you will do with it and where you plan to place it in the living room. It is usually placed in the middle of the room. And then, you would have to consider a few items such as style, size, material, color, and other attributes that should highlight it.
Material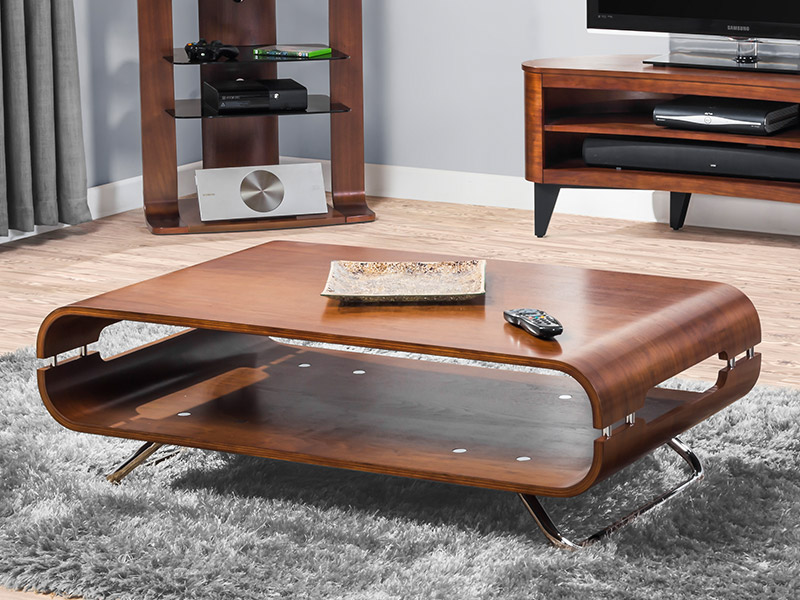 You are aware that you have a huge selection of materials in front of you. Many immediately limit themselves to wood, because it is the most common. You don't have to do that if you don't want to, because this material is a no better choice than the others. This is an individual matter and we can't decide for you, because we don't know what the rest of your furniture is like and what style would describe your living room. So, look around a bit and think about all the elements of the room. Tell us what you see, what material would look best among other furniture and what look you would like to achieve. For example, acrylic and glass can perfectly open a small room. You can achieve the same with a metal table.
If your living room looks more traditional, then marble, wood, leather, or artificial leather would come in handy. These materials can fit perfectly with this style, and are very appreciative of maintenance. Do not forget about the durability and safety of the material, it is very important if you have small children.
Shape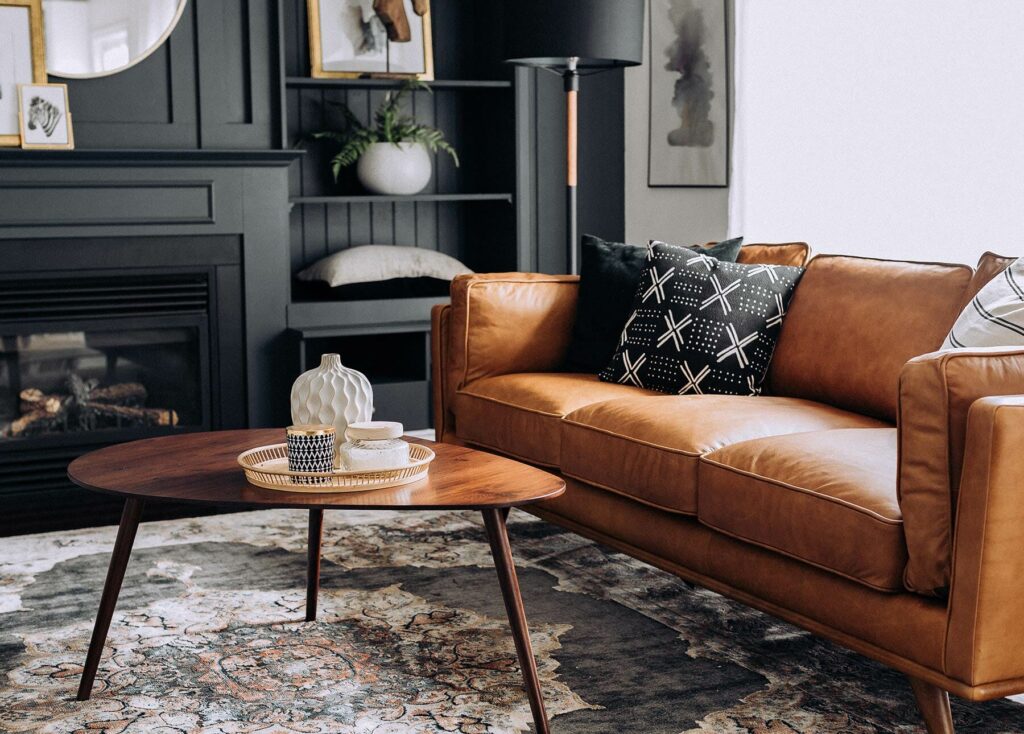 The shape of the table would have to follow the overall look of the room. However, if you have not yet determined which style you want to strive for, it is best to opt for minimalism. So you can choose a simple shape. You can also look at your sofa when choosing, because if it is huge, you may need a rectangular table. In this way, any person sitting on the sofa could use the surface of the chair. If your sofa is really big, a good choice can be a round table or a larger square one. And don't buy larger tables if the living room is small.
On the other hand, oval, round and rectangular tables are ideal for smaller rooms. Also, round and oval shapes are a good environment for children because they do not have sharp edges. If you do not have a large room, but you simply need a larger table, you can always use additional shelves, partitions that come with a table. Contemporary coffee tables are also very popular and people buy them, as we were informed from the NFOutlet, because people do not want to limit themselves to basic shapes. Especially if the whole home is decorated in a modern style.
Size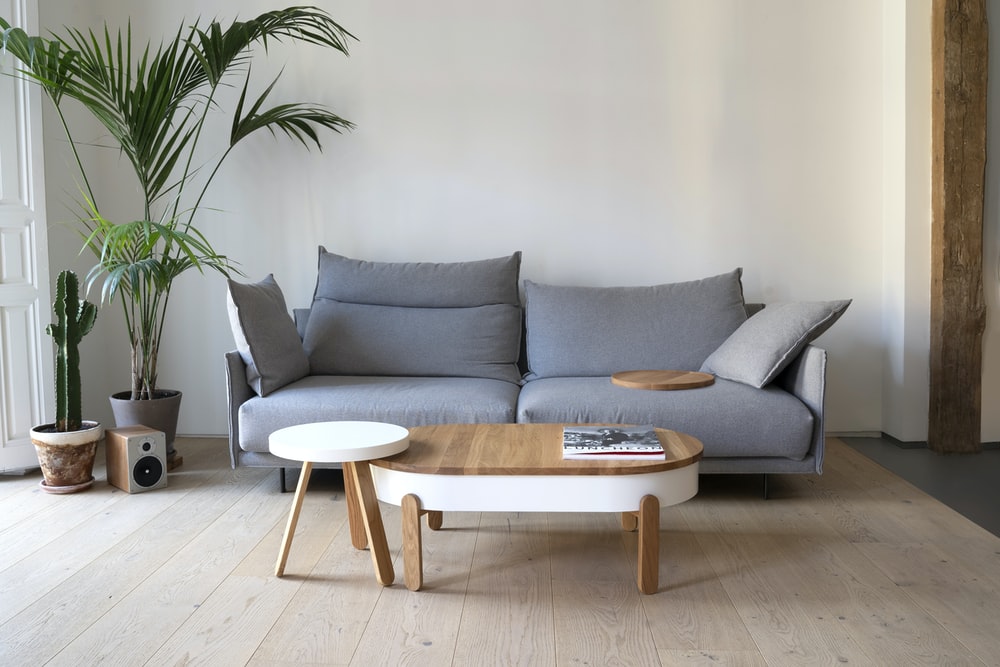 Keep in mind that dimensions are very important. So before you choose a table, measure your space in which you plan to bring it. The height of the coffee table mainly depends on the height of the sofa. Our advice is to find a balance when it comes to height, but it is better to be very low than taller than the sofa. Also, think about the rest of the room, because you don't want to occupy the entire surface with a coffee table. It is very important that there is enough free space between the sofa and the footstool as well as on the other side.
Conclusion:
When decorating your living room, choosing a coffee table may be your last priority, but know that it is a very important addition. This is an opportunity to improve the overall look of the room if you did something wrong, improve the aesthetics of the room, but also contribute to greater functionality. So, when you think about it a little better, you can achieve a lot with this piece of furniture. So make a decision carefully. We hope you find our tips helpful.