The style of life, and indirectly the style of decorating the house that suits us, results from our personality, experience, knowledge, and inclinations. After all, the expression "in our own style" includes everything we do, the way we live, and how we cope with life's situations. Today there are many styles of interior design – classic, minimalist, Scandinavian, vintage, art deco style, industrial, rustic, retro style, and many others.
Lately, we have noticed that more and more people are turning to nature, to live in the countryside, by connecting with nature, so all the houses and interior arrangements are reduced to ranch-style interiors.
Embracing Nature: The Rise of Ranch-Style Interiors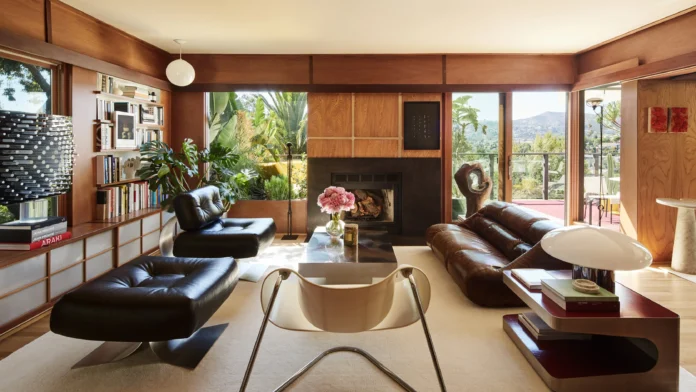 Ranch-style homes can be found all over the US, with the majority on the West Coast. This house design reflects a more relaxed and welcoming western style. Traditional but without any fuss, classic but not like a museum, comfortable enough to make you want to sit back in a soft armchair and stay there for a while. That's exactly what the definition of a modern rancher interior would say, which leaves no one indifferent. When we talk about ranch-style interiors, it is inevitable that wood is one of the most important materials to achieve the desired result. However, the leather sectional is more than necessary for the overall look, which you can find on this link.
The living room is, along with the kitchen, the central place of every apartment or house. We spend most of our time in it, we rest, hang out, work, and exercise, and it is important to us that this space is pleasant, and beautiful, but also functional. Determining the style is perhaps the most important step when planning the decoration of the living room, because according to it you will buy furniture, and decoration, and most likely decorate other rooms in the apartment or house. You probably already have an idea of what you like roughly, but it's important to go in a certain direction so that you're ultimately satisfied.
Furniture should invite you to sit down and nothing should look too fragile to touch. If you want to experiment with this style in your home, designers advise you to start with a palette of neutral colors – warm and cold, and then enrich the desired shade with the natural tone of the wood. Let's go back to the furniture. Leather couches and chairs are the best investment for a western interior. In addition to the fact that furniture made of this natural material will fit perfectly into such interiors, you can be sure that you have solved the problem of arrangement in the long run because the leather is very easy to maintain. Luxurious and high-quality leather is much more durable than fabric. This makes it an excellent investment for any style of furniture or any family environment.
Carpets are placed on the floors in all rooms – under the table in the dining room, corridors, bedrooms, and, of course, the living room. They can be smaller or larger but must be made of natural materials. Wool carpets of various designs and colors are common, including stylized motifs of animals and plants.
The Role of Carpets in Western Interiors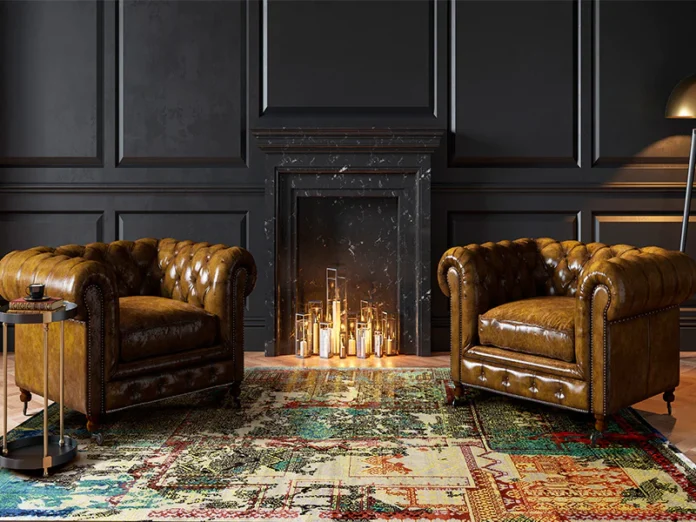 In any case, the western interior today is significantly different from the style that was created several centuries ago. Today it represents a modern style that combines simplicity and elegance at the same time. A large number of design techniques allow you to design a room in country style so that it is original and unique. Western style is very grateful for combining with other styles. Simple colors are used, the monotony of which is broken by the choice of furniture. The space decorated in this style is refined with antique elements that exude sophistication and elegance. It is enough to be creative and to adapt and merge the spirit of the past with the spirit of the modern era in order to enjoy the perfection of this style.
When we hear about a ranch interior, we usually imagine a country estate far from the city. This is true, but more and more people are bringing this style into their homes in the city. In order for your interior to look beautiful, you don't always need expensive pieces of furniture and your home to be decorated by a design team. On the contrary, beautifully decorated interiors have a touch of imagination and originality, and the most important part is certainly the owner's personal touch. The only thing that matters is that you know what you like and how you want your home to look. Keep in mind that the furniture must be adapted to the dimensions of the room, this is the only way we will achieve balance.
If you have to take care of your budget, know that it is necessary to invest in the main things. A living room is not a living room without a sofa, a bedroom is not a bedroom without a bed, and a dining room is not a dining room without a table. So, buy only the essentials if you're on a budget. You must not buy all the furniture from one manufacturer by chance. You risk getting a monotonous interior look and losing your identity. Furniture is bought in many different locations so that the interior has your personal touch.
Final thoughts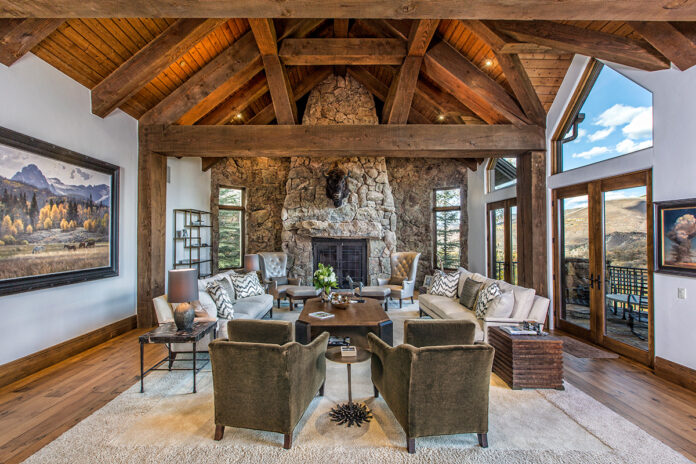 There can never be too many tips and tricks for interior design, and we often look for them through inspiring photos and articles on social networks and blogs. The Internet has made a big revolution in this matter, and thanks to applications like Pinterest and Instagram, all information is displayed on our smartphone screens in a few clicks. You don't need to buy expensive designer furniture or hire an army of interior designers to modernize and creatively decorate your living space or apartment on the sea. Furnishing an apartment or house must be a thoughtful process, sometimes a long one, and adapted to the space you have and, of course, your needs.