Stone designs come with a vast array of colors, shapes, finishes, and styles. The numerous designs perfectly complement any interior design, rooms, or architecture. Currently, stone finishes are style-forward contemporary interior design options for modern homes.
If you are looking to revamp your home with statement-making natural or engineered stones, this article will explore ten ways to use stone finishes.
1. Wall Cladding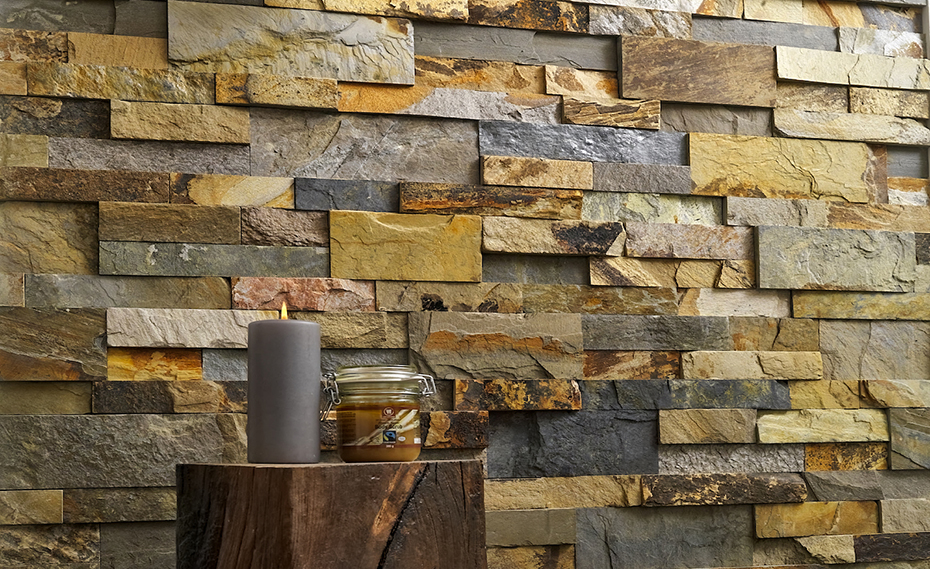 Stone finishes add fresh appeal to the exterior and interior walls. The finishes produce a majestic backdrop which is attractive and adds a gradient for any space. It also gives depth and dimension to your interior walls. To ensure longevity add a sealer coating that prevents water sipping. The best stone finishes for wall cladding are Bianco Maremma, Montemerano Classic, and Etrusco.
2. Fireplaces
A fireplace is an ideal focal point of your home's design. Giving it a facelift in terms of design and style refurbishes your spaces and adds an aesthetic appeal. Stone finishes ensure you add warmth to your fireplace in an elegant manner. Their rewarding rustic effect is undeniable in modern homes.
If you prefer sophisticated designs in your home, you can add stone shelves with cabinets. The cozy designs add a cohesive appearance to your room and a nature-inspired look. Using stone finishes such as Bianco Maremma from Saturnia creates an irresistible look in your fireplace area.
The main advantages of stone designs on the fireplaces are their durability, aesthetic appeal, and heat-resistant properties. Also, if you are looking to increase your home's real estate value, incorporating stone finishes on your fireplaces skyrockets the value of your house.
3. Countertops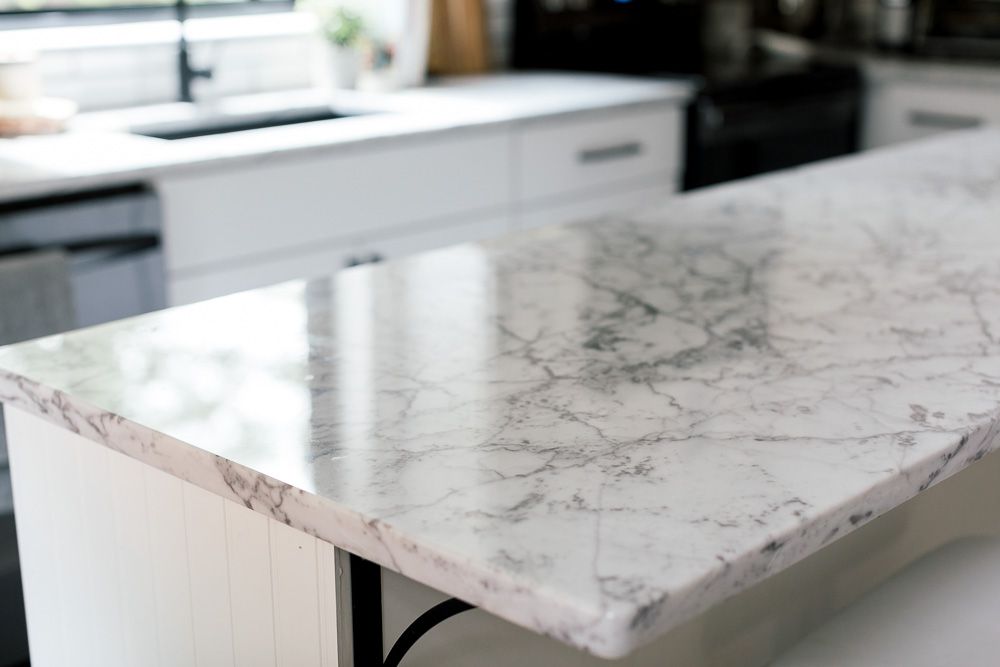 The most prevalent stones preferred for countertops are marble, soapstone, slate, or granite. These stone designs come in numerous patterns, textures, and colors, making them suitable for any design goal. Polished stones have a glossy sheen, while the honed finishes are less shiny.
Stone finishes on kitchen or bathroom countertops have a rustic surface which is irresistibly beautiful. Since natural stone is available in many varieties, it adds elegance and luxury to your spaces. Consequently, it is impervious to heat, making it the best for kitchen countertops.
Similarly, stone finishes are easy to maintain and only require occasional treatment with sealers. Stone styles on countertops are artful, and their instant appeal is incredible.
4. Bathroom
Stone finishes add a unique wow factor to your bathroom style and design. Stones such as Bianco Maremma, Montemerano Classic, and Etrusco add aesthetic appeal to your bathroom walls, floors, and countertops. These unique stone polishes add exclusivity to your style and raise the resale value of your home.
Typically, stone designs add beauty and functionality to your bathroom floors. Since they are non-slip floors, you will minimize falls in the bathroom. Also, they create a contemporary bathroom that is easy to maintain.
Stone bathroom countertops with polished surfaces have a gloss effect making them attractive and highly resistant. You can also construct a shower wall made from natural stone since it's water-resistant and adds elegance and style to your bathroom.
5. Stone Tiles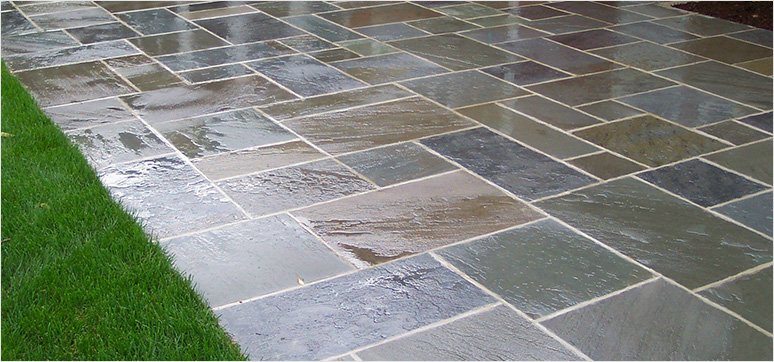 Stone tiles are preferred in most modern homes due to their ability to offer unique coolness to the underfoot. They are the backdrop that adds a beautiful anchor to any home design.
The stone mosaic is the most fashionable tiles to add to your home.
If you want to bring the elegance of the outdoors to your indoors, consider using stone tiles. Their luxury and durability are unquestionable, and you can achieve a high-end interior appearance at a low price. The stone tiles are easy to maintain, don't attract allergens, and are the best for heavy foot traffic areas. Also, the tiles contain different natural variations giving endless options to select from for your home.
6. Decorative Items
Stone finishes are the best for crafting decorative items such as sculptures or coffee tables. These sculptures add timeless beauty to your garden or living room. Since they are durable, decorative items with sentimental value can be passed from one generation to the next.
Alternatively, you could hire an interior design agency like Alder & Tweed to help you choose the best decorations and proper placements and give you the professional services that you need.
7. Shelves and Storage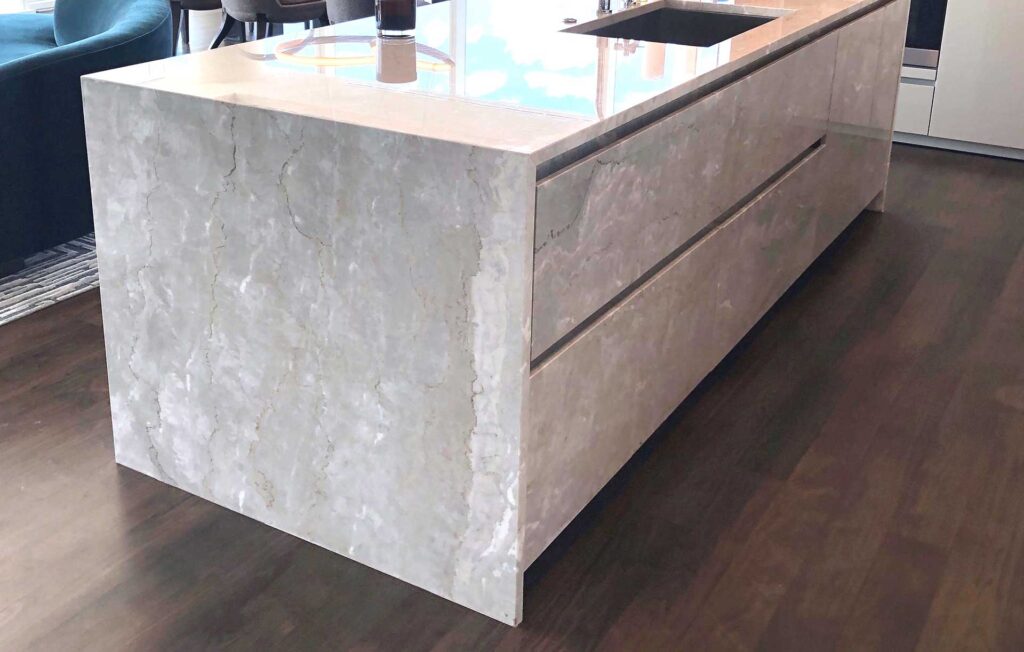 Shelves or cabinets crafted with stone add high aesthetic value to your home. Granite or limestone are commonly used in creating open storages and modern shelves. These shelves are pretty easy to maintain and add more storage space to your space.
8. Stone Facades
Stone finishes such as Bianco Maremma, Montemerano Classic, and Etrusco on the exterior of your home add a charming yet mysterious appearance. The durability of stone facades is unquestionable, making them a sustainable option for traditional and modern homes. Since stone is an excellent insulating material, it is the most ideal in maintaining a stable internal temperature.
9. Stone Sinks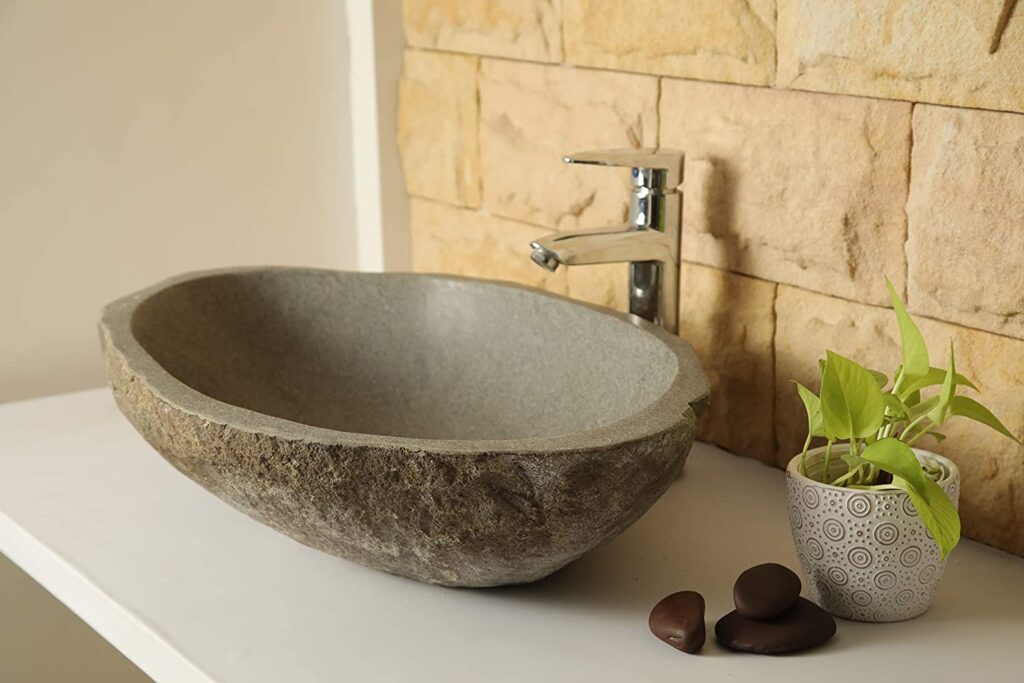 Sinks made from soapstone, marble, or granite are easy to maintain, strong, and durable. They perfectly complement your interior design more peculiarly. The stone polishes and compositions allow you to bring nature into your kitchen or bathroom space. Also, they are easy to maintain, and their versatility is irresistibly beautiful.
10. Stone Pavements
Stone pavements come in versatile types of architectural designs with excellent features. They are low maintenance options compared to other pavement options. What makes them outstanding is their design possibilities, aesthetic appeal, and durability. Also, stones are non-flammable and will last for generations.
Undeniably, the stone is a luxurious paving material. It comes in a wide range of sizes, colors, and styles, giving you endless options. The natural stone has a unique earthy look and textured appearance. These distinctive stone designs will provide a special character to your patio, creating visual interest in your property. Also, the stone pavements age naturally and will last for ages.
Key Takeaway
Bianco Maremma, Montemerano Classic, and Etrusco finishes have a beautiful blend of tones and colors, making your home have an attractive characteristic. The stone finishes retain their natural color for ages, even when exposed to extreme weather conditions. They are preferred for their tonal variations, imperfections characteristics, and organic nature.
Despite the innumerable number of finishes materials for interior and exterior use, stone finishes remain the most versatile and functional for modern homes. These finishes offer something extra for your walls, floors, and pavements.