The allure of face bricks in the realm of interior design is undeniable. With their textured appearance and organic warmth, they bring a sense of ageless beauty to any space.
Whether you reside in a character-filled heritage home or a contemporary apartment seeking a touch of rusticity, the versatility offers endless design possibilities. Dive into a world where character homes meet design innovation, and where charm is never in short supply.
Incorporating Face Bricks in Interior Spaces
In the ever-evolving world of interior design, the face brick emerges as an essential ingredient to instill authenticity and texture. Imagine walking into a room adorned with these rugged beauties, immediately feeling the history and stories they possess.
Not only do they carry an aesthetic appeal, but their durability stands the test of time, making them an ideal choice for homeowners valuing longevity.
Yet, one might wonder about the best ways to integrate these gems. Whether showcased as a full wall, partition, or simple accent, they seamlessly blend with various design themes. From modern minimalistic homes to vintage abodes, face bricks provide the perfect canvas, marrying old-world charm with new-world elegance.
Enhancing Character Homes
Character homes, defined by their unique architectural features, gain an added layer of depth when paired with face brick elements. These bricks act as beautiful contrasts, highlighting the original details while providing a fresh perspective. Their rustic nature can highlight and accentuate wooden beams, ornate moldings, or carved doorways.
Not just for walls, consider a face brick ceiling for a change. A ceiling adorned with these bricks offers an inverted charm, drawing eyes upwards, emphasizing space, and creating an atmosphere of grounded luxury.
Rustic Aesthetics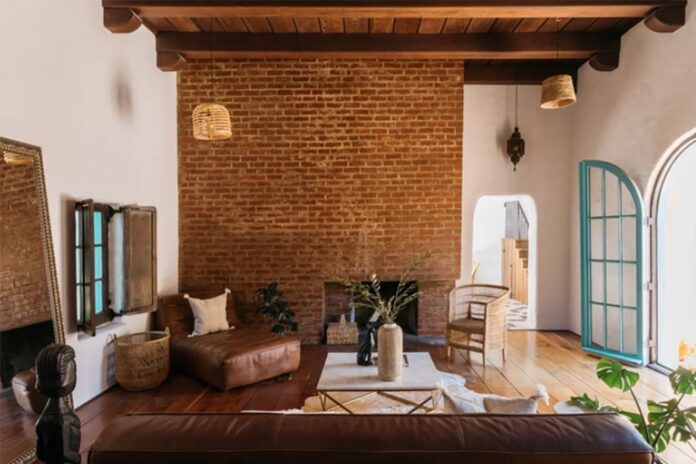 Yearning for that cozy countryside cottage feel? Face brick wall finishes transport any space into a rustic haven. While raw bricks exude an unrefined vibe, consider applying a translucent stain. This process not only maintains the original texture but imparts a customized hue that complements the room's color palette.
On the flip side, distressed face bricks, with their chipped edges and varied tones, offer a more timeworn appearance. Perfect for spaces aiming for a nostalgic aura, these bricks tell a story, whispering tales of yesteryears while anchoring the present.
Creating Warmth and Texture
The innate warmth of face bricks makes any room inviting. When strategically placed, these elements can manipulate perceptions, making vast spaces feel more intimate or small corners expansive. Opt for lighter-toned bricks in confined spaces to reflect light and create an illusion of openness.
Texture, the often unsung hero of design, comes naturally. With each brick's distinct roughness or occasional imperfections, they effortlessly elevate the tactile experience of any room, beckoning inhabitants to touch, feel, and connect.
Fireplaces: Focal Points of Coziness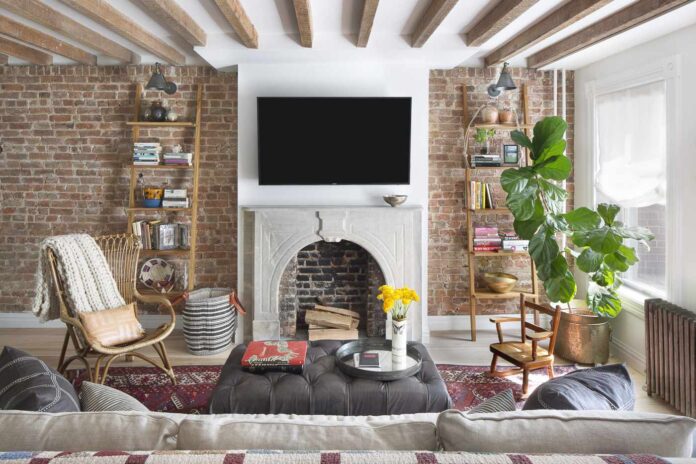 A fireplace, the quintessential spot for family gatherings and serene solitudes, becomes even more enchanting when framed with face bricks. Their rugged texture juxtaposed against the soft flickering flames creates a mesmerizing dance of contrasts. Opting for this design guarantees a magnetizing centerpiece for any living space.
Imagine those cold winter nights, wrapped in a blanket with hot cocoa in hand, and the warm glow of the fireplace illuminating a room brimming with face brick elegance. Such spaces become more than just rooms; they transform into sanctuaries of warmth and comfort.
Timeless Elegance: Archways and Columns
Archways and columns, traditional symbols of strength and grandeur, take a contemporary twist when rendered in face brick. An archway crafted from these bricks not only offers a transitional charm between rooms but stands as a testament to timeless design.
Columns, often considered the backbone of architectural designs, become even more pronounced when cloaked in face brick textures. They serve as design anchors, grounding spaces while simultaneously acting as statement pieces, drawing admiration and awe.
Contemporary Contrast: Modern Furnishings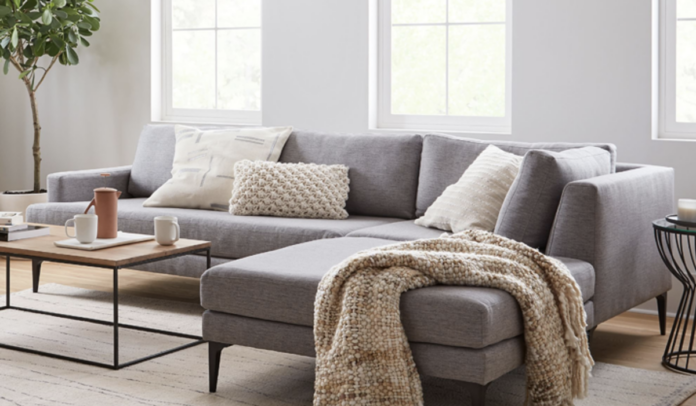 Modern furnishings, characterized by their sleek lines and polished surfaces, find an unexpected companion in face bricks. This combination births an ensemble where the sleek meets the rugged, crafting a harmonious balance. Think glass tables resting against walls, or metal chairs offsetting the earthy tones of a brick backdrop.
This interplay becomes the epitome of urban sophistication, proving that face bricks have transcended their rustic origins to become stalwarts in the realm of chic, contemporary design.
Face Brick Backsplashes: Kitchens and Dining Areas
Kitchens, the heart of every home, deserve a touch of magic. Backsplashes, usually reserved for tiles or paint, shine when rendered in face bricks. Not only are they easy to clean, but they instantly elevate a kitchen's aesthetic, making every culinary venture feel like a gourmet experience.
In dining areas, the accent wall becomes a conversation starter. As families gather for meals, the textured backdrop adds layers of warmth, making each meal a memorable one, brimming with charm and character.
Bedrooms Bathed in Charm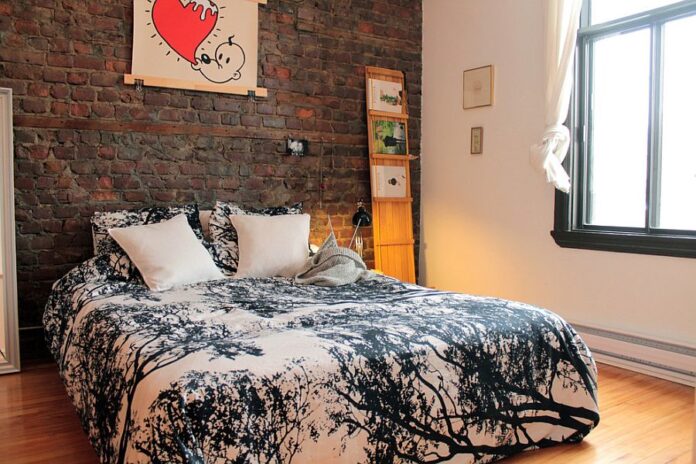 Seeking a sanctuary of serenity? Bedrooms with face brick accent walls transport inhabitants to a realm of tranquility. The bricks' muted tones, combined with soft ambient lighting, create an environment ripe for relaxation and introspection.
However, it's not just about aesthetics. The natural insulating properties of face bricks mean they regulate temperatures, keeping rooms cool in summer and warm in winter, adding to the overall comfort of the bedroom.
Bathrooms: Vintage Appeal and Luxury
Bathrooms, often sidelined in design discussions, burst into the limelight when adorned with face bricks. Vintage-style freestanding tubs against a brick backdrop bring forth an image of bygone opulence. Yet, for those with modern tastes, sleek fixtures paired with these bricks offer a delightful contrast.
Water and bricks? Worry not. With the right sealants, they in bathrooms remain moisture-resistant, ensuring longevity while adding an unmissable touch of luxury.
Final Thoughts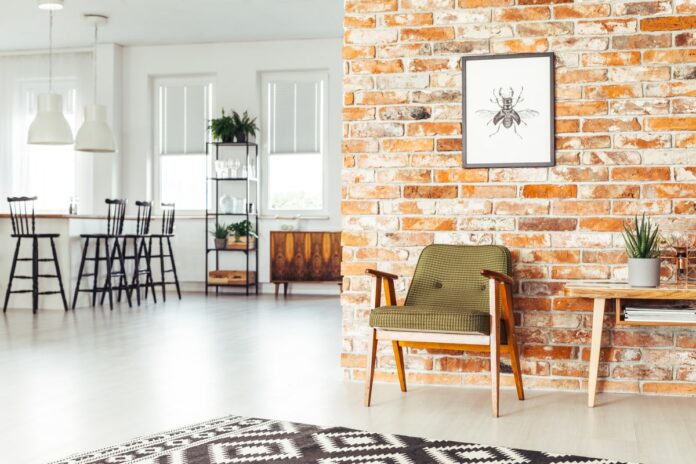 Face bricks, with their unmistakable charm and versatility, have carved a niche in the tapestry of interior design. Whether gracing character homes or contemporary spaces, their presence resonates with timeless elegance and rustic sophistication.
As we've journeyed through diverse applications and design inspirations, it becomes evident: to infuse character, warmth, and a touch of history into any space, face bricks emerge as the unequivocal choice.