We are all always looking for solutions in interior design to make our homes as spacious and eye-pleasing as possible. When living in small spaces, it is crucial to know how not to overcrowd your home. This is especially true for kitchens that have a central place in our homes. Therefore, here are ways to maximize space and visually increase the size of your kitchen.
Designing Your Home: What To Do When The Kitchen Is Small?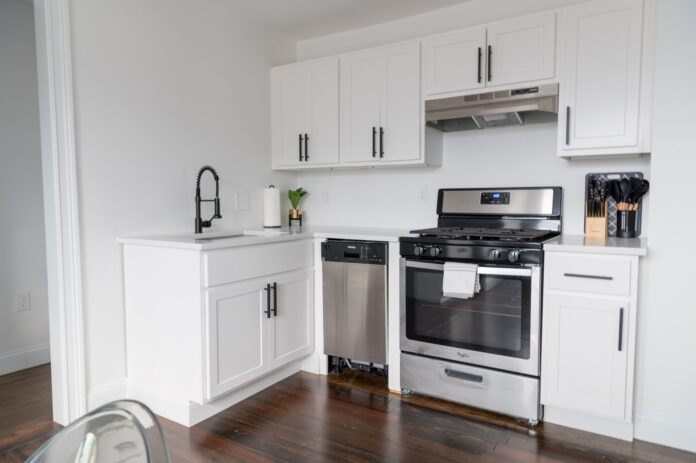 When we think about designing and decorating our homes, we pay the most attention to those rooms where we spend the most time. This is quite logical because investing time and money in those less-used rooms often becomes a luxury that not every person can afford. Renovating a home from the bottom to the roof is a very expensive process – so the focus is only on the most necessary elements.
Which rooms are most used in one home? We would probably all agree that these are the living room – and the kitchen, which often houses the dining room, as well as the space for storing things and necessities that we use every day. In kitchen design, there are rules and principles that we should follow if we want to achieve an optimal design. But can we achieve all that if the kitchen is too small? Yes. You just need to know the ways to maximize space – and make your kitchen seem visually bigger.
Can A Small Kitchen Look Bigger And Yet Be Functional?
People are often deceived and believe that in a small space they cannot create anything aesthetically acceptable – and at the same time extremely functional. A kitchen that doesn't have its functionality, even if it's large – will be nothing but a nightmare, because it makes your daily work much more difficult. Every kitchen, even the smallest one, can be well stylized – and adapted to the wishes of its owners. If you take a look at the design-build Los Angeles company website, you will see that every problem has a solution. So many kitchens, despite their small size, have an incredible style and appearance – and at the same time offer top functionality. So what should you do if you want to achieve such an effect? It's easy – just follow these simple ways to do it.
How To Increase Your Kitchen Space
When you want a small space to look bigger, you don't always have to start a big renovation and remodeling of the kitchen space. Sometimes it is enough to use some of the ideas that can visually make your space bigger – and still keep its functionality. Here are some ways to achieve this.
Say NO To Accumulating Stuff In The Kitchen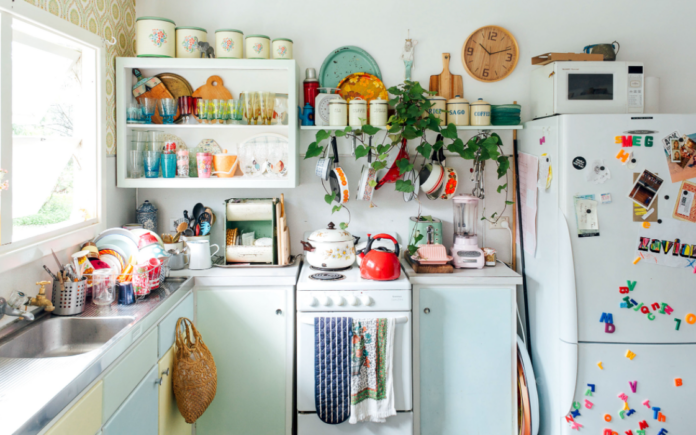 If you have a small, or long and low-ceiling kitchen in your home – we suggest several ways to visually expand the space. For example, with the help of wall cabinets, if you mount them to the ceiling – you will get a place to keep kitchen utensils that you do not use every day. You will also save space if you install kitchen appliances in a good way. Place a built-in microwave oven in the same line above the built-in oven to avoid cluttering the work surface. Even if you have a small kitchen, you don't have to give up practical helpers like a dishwasher. Look for a smaller dishwasher that will easily fit into your kitchen. In general, when renovating or redesigning a small kitchen, you must follow the same rules as in the rest of your home. In a small space, there is no room for items that have a purely decorative purpose, because they will disrupt all your activities.
Opt For Bright Colors And Good Lighting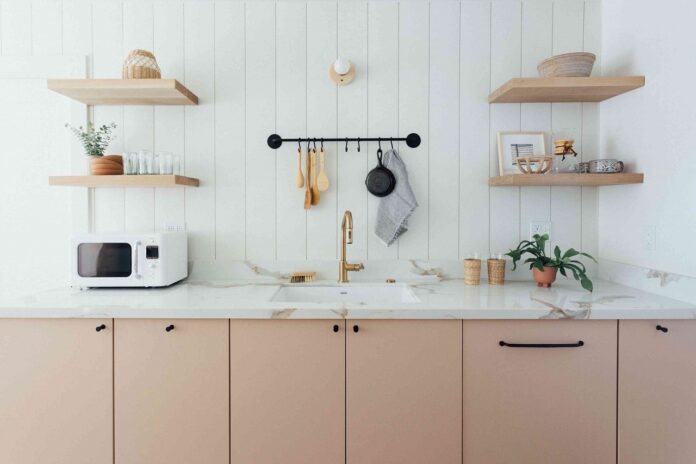 Dark walls and furniture can make a small space look even more cramped – so it is always better to choose a palette of light color shades that visually expand the space. If white is too sterile for you, you can paint the walls in neutral and pastel tones – to refresh the atmosphere of the space and make it less claustrophobic. Lighting is also very important. Install good lighting and try to bring as much natural light as possible into your kitchen space. If your kitchen doesn't get enough sunlight – invest in halogen lighting or some other nice lamps. The brighter the kitchen space, the bigger it seems.
Flexible Solutions Are Always The Right Ones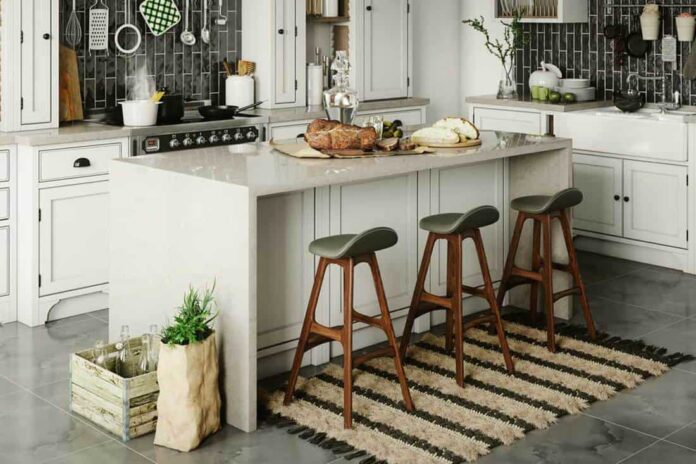 We mentioned that no part of the small space should be left unused. That's why you need furniture that will provide flexibility and adjustment as needed. Especially if we're talking about the dining area. If you choose a pull-out table and chairs that can be folded – you will always be able to adjust them to your needs. Put them away after use and you will get extra space. Another option is a bar element that can be both – a place to eat and a place to store food. Find suitable bar stools that you can lift on the tabletop after use so that they do not take up space. This combination of bar elements is suitable for smaller kitchens – and the corner kitchen set can also be a practical solution for such places as well.
Continuing this thought on flexibility in small spaces, incorporating elements like glass splashbacks can add both function and style. These sleek, easy-to-clean surfaces reflect light and can make a kitchen feel more open and airy, effectively enhancing the sense of space. They can also double as a dry-erase board for notes or recipes, merging decoration with utility. By choosing splashbacks with a hint of color or a mirrored finish, you introduce a design feature that can easily adapt to changing decor trends, making it a timeless addition to your flexible kitchen setup. Combine this with under-cabinet lighting, and you create an illusion of depth, further contributing to a spacious feel in a compact area. These splashbacks thus become an innovative part of the solution, bringing versatility and modern flair to small, multifunctional spaces.
Design A Multifunctional Space And Make The Most Of Every Part Of The Kitchen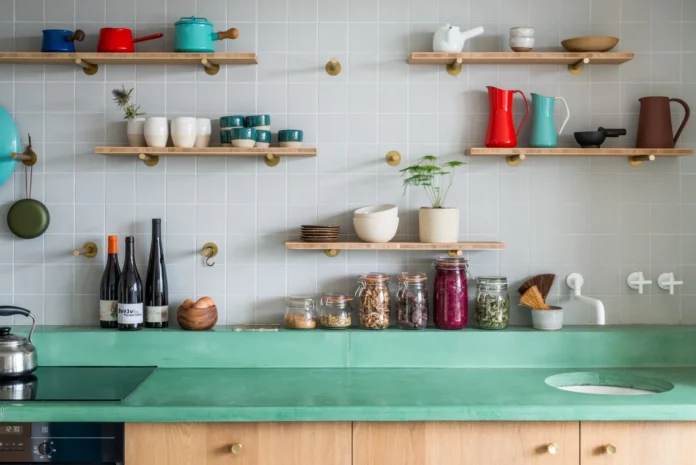 Be creative and start using some ideas of your own – or look at some design magazines on this topic. For example, you can make some nice small but practical shelves where you can put all your dishes, pans, etc. Also, you can place the big cutting board over the sink to create extra space for yourself. Place hooks on the doors of the lower kitchen cabinets and create additional space for holding kitchen utensils. These are just some of the ways in which you can enhance the versatility of your kitchen. With just a few creative and simple solutions, your small kitchen can become a functional place like the big ones. Plan your shopping well, take all the details into account – and enjoy the exciting furnishing of your small kitchen.
The Bottom Line
In the end, if you follow the design tips we have presented to you, you can create a kitchen that, in addition to small square footage, will be able to offer functionality and superior aesthetics. That is why the kitchen will become your new favorite room, where you will prefer to spend your time – either cooking or simply enjoying the ambiance you have created. For more kitchen renovation ideas, check out this article by AC Vision today!