Studio apartments have been in great trend nowadays, with living spaces becoming more and more expensive every day. Studio apartments come with limited space, and knowing how to utilize this space is crucial. When it comes to the interiors of your studio apartment, every inch would matter; hence, you must know how to make the most of the space you have without making it look disorganized and allowing it to look spacious.
If you are looking for some tips on decorating your studio apartment and the best possible ways you could do so, read below to find out some useful guidelines.
Opt For Multifunctional Furniture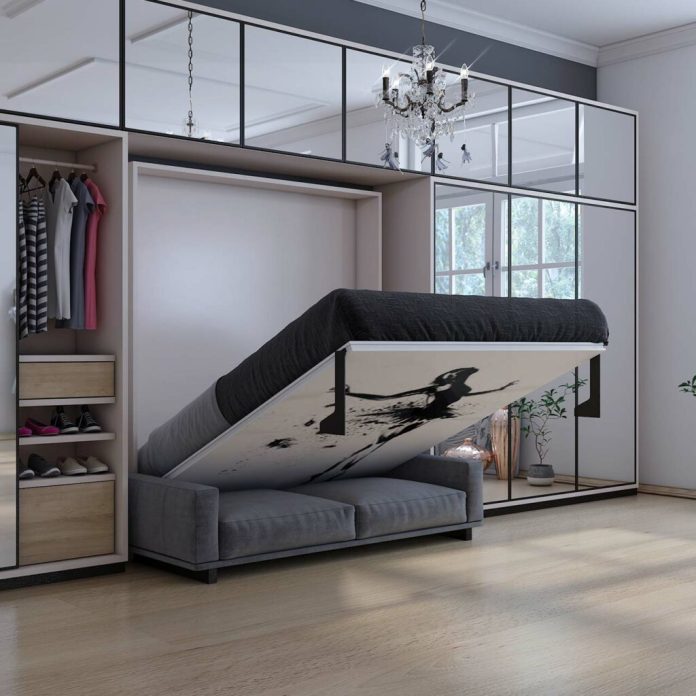 A crucial factor that you should be well aware of when deciding on the interiors for your studio apartment. The best way to utilize a small space and make it useful is by using multifunctional furniture. A coffee table would take up a bit of space when you are already suffering from a space crunch; invest in an ottoman that would act as a resting place for your feet at the end of the day, an extra seating area when your guests arrive as well as a dining table cum storage space.
Again, a table that acts as storage space is a great solution for saving space. Look for furniture that you could use in several ways, and you will be completely taken aback by the amount of space you will be getting without compromising on anything.
Be Cautious While Positioning Your Furniture
When looking at interior options for your studio apartment, you need to consider furniture position too, which would help in maximizing the space. Try and refrain from positioning your furniture in the middle of the room; this would make the space look cramped and messy. Instead, you could easily install your furniture close to the wall so that you have more space to experiment with.
Use modular sofas and bookshelves, which would help you experiment with your whole setup and allow a positive flow of energy.
Allow Maximum Natural Light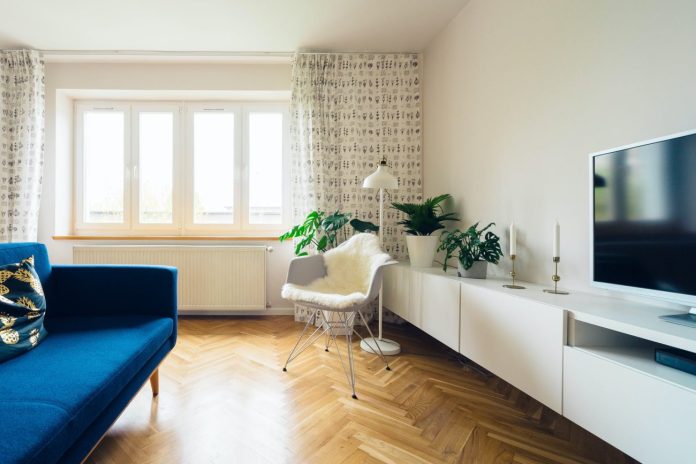 Whether you live in a bungalow or a studio apartment, allowing positive natural light is essential. Natural light would make your space look a lot bigger and more spacious, and it would also help you save on energy costs. For your studio apartment, you could also install sheer curtains, which would add to the brightness of the room.
If your studio apartment does not come with a lot of windows, then try installing mirrors which would help reflect the light and make your home look a lot more spacious and airy. Natural light is essential for small apartments.
Work On Your Furniture Selection
When it comes to utilizing your small space, you must be selective regarding your furniture and be wise about it too. Go for furniture with legs. This way, the floor space would be empty, which you could use as additional storage or for free movement. For example, going for a coffee table with a glass top as well as slim legs would be visually attractive in a small space, and the glass top will make your living area look a lot more spacious.
Rather than going for the standard bedside table, you can click here to go for adventure furniture like a floating bedside table so that you can utilize the space beside your bed in other ways. According to experts, owners of studio apartments should never go for huge bulky furniture as they not only take up a lot of space it is hard to maintain and makes your space look cramped up. Use light and durable furniture that comes with legs.
Try Vertical Rather Than Horizontal
When it comes to your fashion choices, going for pants with vertical lines always makes your legs look longer. You can apply the same concept to your studio apartment walls. Vertical furniture is also a great option as they make the area look less bulky. You could go for abstract wallpapers and make sure to put a mirror opposite to that to make the space look bigger.
How About An Accent Wall?
Studio apartments do not come with separate rooms; however, when you have guests coming over, you don't really want them to see your bed or your wardrobe. Hence, the best way to separate your bedroom area and your living room area is by going for an accent wall. You could add different colors to the living room and the bedroom so that they could be separated from one another. Install wall slats or a wooden gallery to add that personal touch.
Again, if you want to give your studio apartment an urban jungle vibe, then go for a live green wall. A vertical garden is not tough to maintain and is visually very appealing.
A Room Divider Could Do Wonders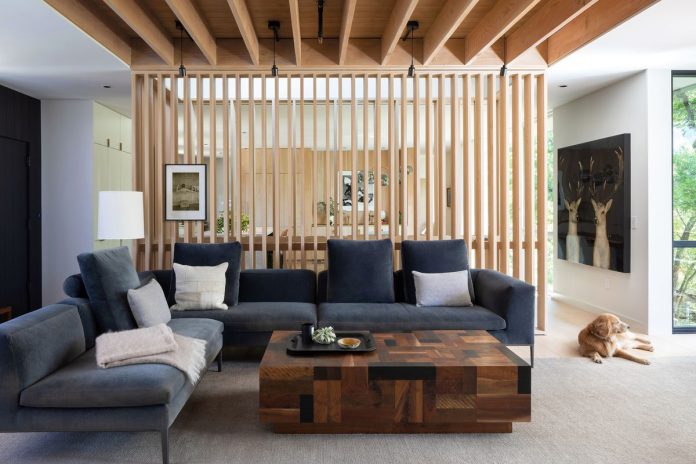 Yep, with a studio apartment, room dividers are a pretty popular option. This is an inexpensive way that would help in dividing your living quarters from the living room where you entertain guests. It separates the space extremely well and also adds uniqueness.
Now, if you do not want a permanent solution, you could go for room dividers on wheels or foldable room dividers that act as bookshelves. Foldable decorating screens are gaining popularity for adding personality as well as being functional.
A Loft Bed Or A Murphy Bed Are Great Ideas
Going for a loft bed can help you solve several issues regarding space crunch. When it comes to loft beds, anything over 3.2m ceiling height is a great choice. Loft beds act as your sleeping bed, offer extra storage space and impart a high ceiling look. You could even create an office nook under your loft bed but make sure you install enough lights.
You could also go for Murphy beds; however, they can maximum fit two people. When you want to transform your bedroom into a living room when guests are coming over, Murphy beds are saviors. The sky's the limit as to how you want to utilize space when you install Murphy beds.
Wrapping up, these are some of the ideas you can consider. A studio apartment might look small, but when you are wise about designs and furniture, it has a lot to offer.