Russell Wilson and Ciara Wilson are expecting their second baby together.
Ciara posts a baby bump image in bikini:
It seems as if summer has been a little early and a lot harsher on Ciara. The 34-year-old is expecting a third child.
Recently, she had an outdoor hang, bearing her baby bump in a black bikini. The look got its touch-up by a wrap-style skirt, dark sunglasses, and a cowboy hat made of straw. The cross necklace and a bunch of gold bangles on one wrist, completed the look.
About her life and the new baby:
Ciara started her life with Russell in July 2016. On January 30, 2023, she announced that about expecting a third baby.
They revealed the gender of their baby last month. The upcoming kid is thus the third one after son Future Zahir, who turned six today, and 3-year-old daughter, Sienna Princess.
While Future declared his wish to have a baby brother, Ciara proclaimed that she would be happy with whatever god might have planned for their family. But as stated last month, Future's wish was fulfilled.
Reacting to this news, the little cute boy screamed in excitement, "YEAH!" He ran happily around the yard.
Ciara has a virtual baby shower – discloses her feelings of gratitude!
Recently, Ciara had a virtual baby shower that surprised a group of military moms-to-be. The Zoom gathering involved around 50 pregnant service members or spouses stationed at Fort Hood Army Base in Texas.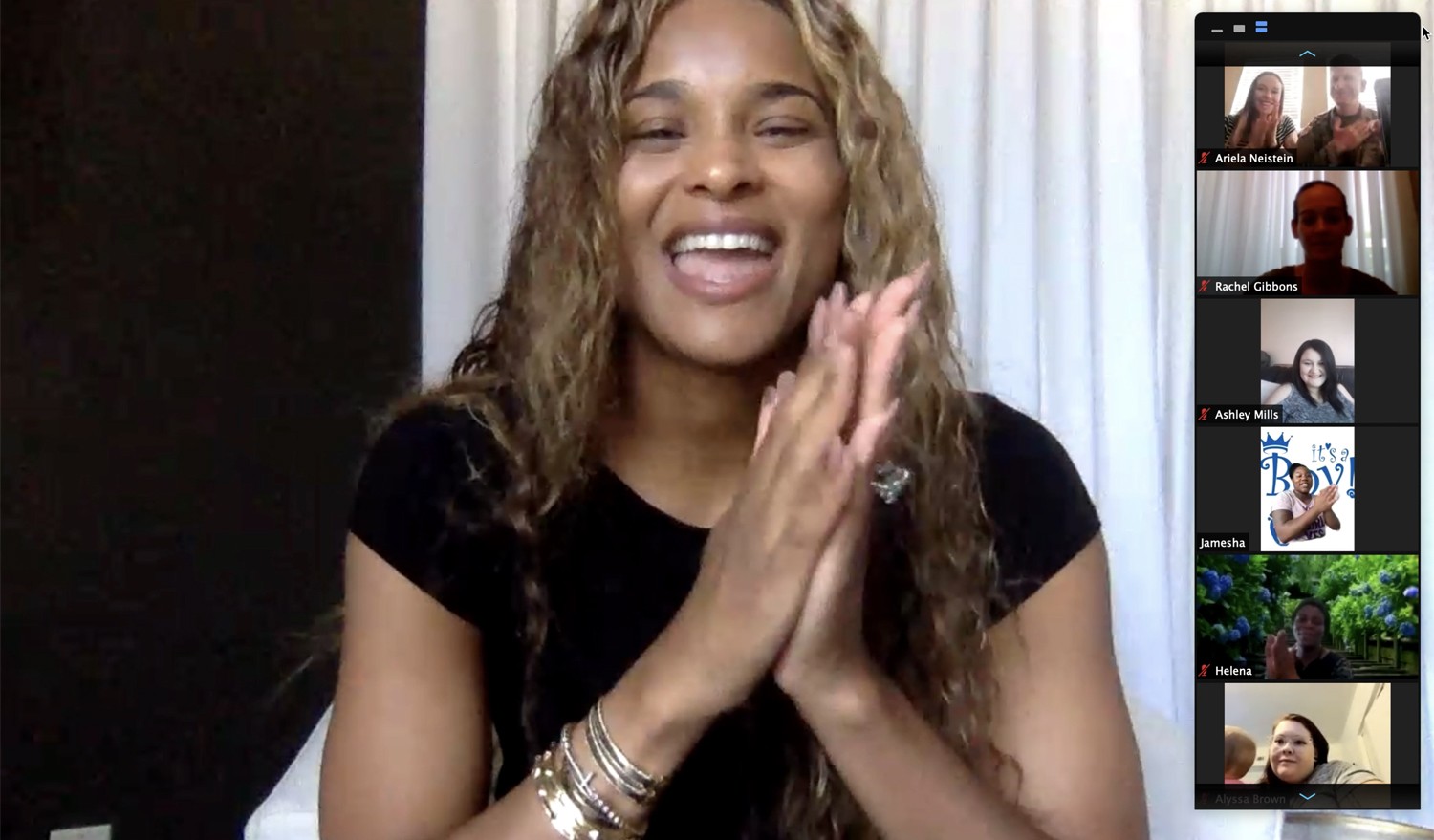 Ciara has a special connection with the place. This is because she was born on Fort Hood and was brought up on military bases. The reason behind this was that her father was a service member. She was about to perform at the opening of the USO center on March 19, 2023. Unfortunately, the concert postponed due to the coronavirus pandemic.
Read Also: Justin Bieber Once Told His Wife Hailey Baldwin That He Could Not Be Faithful To Her!
A small surprise for the military moms-to-be!
She expressed her feelings for the women. The singer told how grateful she was for all of them and for the sacrifices that they made. She also revealed about the connection that she felt with them. Ciara told them that there was nothing that they could not do. Lastly, she surprised them with a gift pack and diaper pail.