Congratulations are in order for the I Want Candy's singer, Aaron Carter as his partner, Melanie Martin is Pregnant. He himself made the announcement to the whole world via Instagram Live on Tuesday (21st April, 2023). There he showed the pregnancy test's result to the whole world.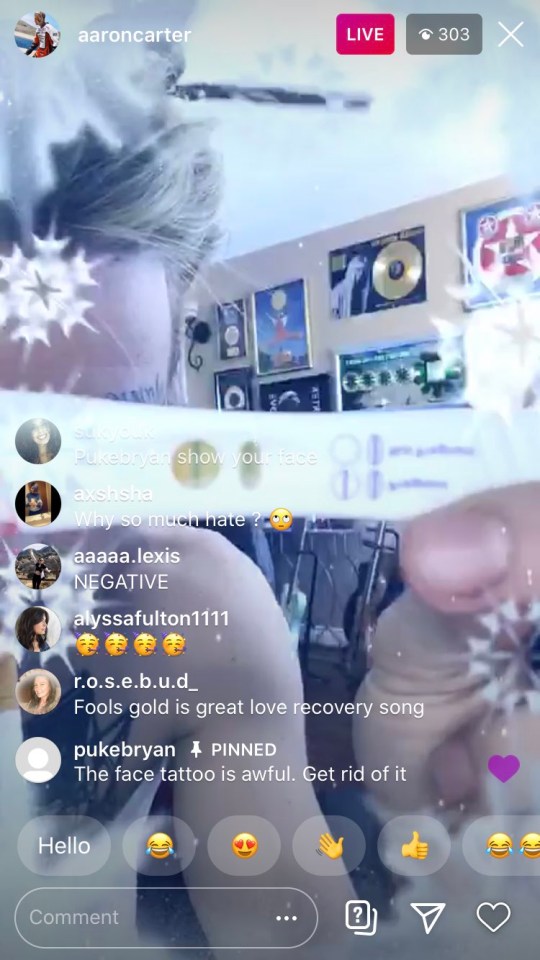 On Instagram Live he said, "Obviously I have a baby on the way……I'm going to be a busy father for sure……This is the official announcement, we're pregnant." He also announced that he and Melanie were trying to conceive for some time now.
He wants to be a good father and he is in total 'Dad Bod' from now.
Aaron Carter told in an interview with People, "This is what we both want. We both were trying for it. I'm just focused on the future and being a Dad. I want to be a good Dad."
"Family is most important to me" is what Aaron said. Aaron and Melanie were seen kissing at the end of the Live feed.
It is surprising for the fan to see Aaron Carter expecting his first child. Aaron & Melanie started dating in January. They announced their relationship status via social media too. Since then, Aaron has tattooed Melanie's name on the side of his face.
Then they had a brief break up. On 29th March cops were called in his house where Melanie was reportedly arrested for Domestic Violence. However, later Aaron told people that the charges were dropped. He even said that "We just realized that we love each other."
Now they are not only back together, but they are also expecting their first child together.
Many of thee viewers questioned about his parenting skills. Aaron' reply to them was, "I won't need a babysitter. I'm going to make a very good father. I'm all about love, give that baby nothing but love."
We are excited to know what is next for Aaron Carter and Melanie Martin. Stay tuned to us in you want to know more news about them.