All Day And A Night is an upcoming American Drama Movie which will release on the Netflix. Till now Netflix has released many movies and series by as under the production of the Netflix original. This movie is going to join it. Before it releases, the movie is already in the discussion of everyone.
Ryan Coogler earned so many praise and respect by directing the Marvel movie called Black Panther. But there is no one noticed the co-writer of that movie. Yes, Joe Robert Cole was the co-writer of the movie who didn't get fame for the movie Black Panther, so he decided to make a solo writing film.
Cole's movie is coming up with the gangster drama story which will show the story of father and son trapped into the gangster world.
Releasing date of All Day And A Night
Well in this pandemic situation of coronavirus where everyone is cancelling their planes of releasing movies and series. This movie is coming to rock you.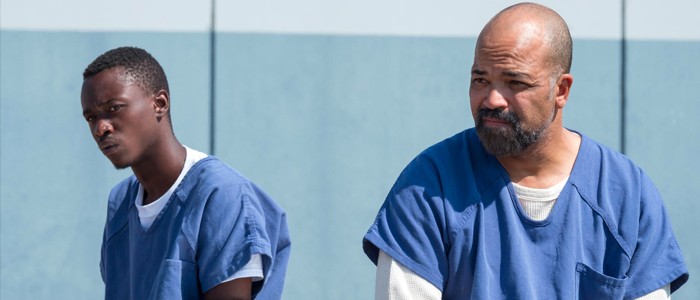 We will able to see this movie by  May 1, 2023, on Netflix.
Trailer of the movie
We got the trailer of this movie by Apr 21, 2023 on the official channel of Netflix on youtube.
The synopsis is, "A powerful, unflinching drama from Black Panther co-writer Joe Robert Cole, starring Ashton Sanders (Moonlight), Jeffrey Wright (Westworld), Isaiah John (Snowfall) and Yahya Abdul-Mateen II (Watchmen)."
Also read, Are Zayn Malik and Gigi Hadid Back together?
Cast of All Day And Night
Ashton Sanders, who is known from the movie Moonlight and also get praised for the HBO's Native Son is the lead character of this movie.
Ashton Sanders as Jahkor
Jalyn Hall as young Jahkor
Jeffrey Wright as J.D.
Yahya Abdul-Mateen II as Big Stunna
Isaiah John as TQ
Kelly Jenrette as Delanda
Shakira Ja-nai Paye as Shantae
Regina Taylor as Tommetta
Christopher Meyer as Lanmark
Andrea Lynn Ellsworth as Kim
Baily Hopkins as Ms Ferguson
Gretchen Klein as Debbie
Andray Johnson as Mr Hudson
Black Panther get many difficulties after when it released worldwide. There were said it was because of the incorporated pressing social issues and themes into its story instead of simply being another disposable. It seems like All Day And Night will going to face the same kind of situation. Well, it can be better for the publicity of the movie.
So this is it for the All Day And Night, stay tuned with us for more.