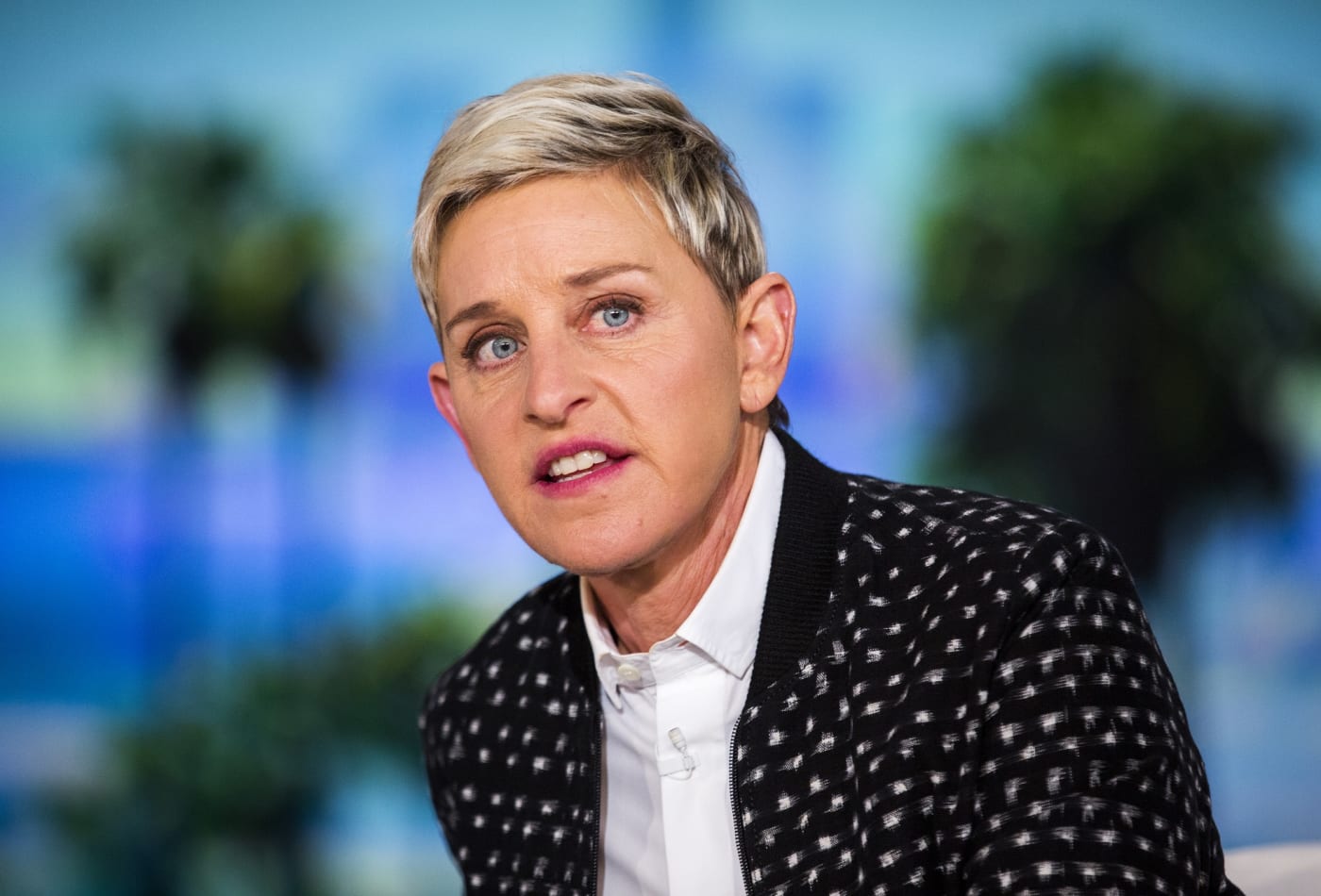 On Monday's season premiere of the show, host Ellen DeGeneres finally publicly addressed the complaints after remaining mum for months. (She did send a letter to the show's crew in late July, but until the premiere had not spoken publicly about it.)
Popular American host Ellen DeGeneres started the 18th season of her show The Ellen DeGeneres Show on Monday by addressing toxic workplace allegations. DeGeneres had earlier promised that she would discuss the charges in her pilot episode.
She started with a joke and then went on to apologise to those who were affected by the unhealthy work environment. Addressing a virtual audience, she said, "How was everybody's summer? Mine was great! I was looking forward to talking to people directly. As you may have heard, there was an allegation of a toxic work environment at our show, and then there was an investigation. I learnt that things happened here that never should have happened. I take that very seriously, and I want to say that I am so sorry to the people who were affected. I know that I am in a position of privilege and power, and that comes with responsibility, and I take responsibility for what happens at my show."
Ellen DeGeneres added that she and her team have made the requisite changes and promised a new beginning with her latest season. She also admitted that she is not perfect and is making changes personally as well.
"We have made the necessary changes and today we are starting a new chapter. There were also articles in the press and social media that said I am not who I appear to be on TV because I became known as the 'be kind' lady. Being known as the 'be kind' lady is a tricky position to be in. The truth is I am that person you see on TV. I am also a lot of other things. Sometimes I get sad, I get mad, I get anxious, I get frustrated, I get impatient. And I am working on all of that, I am a work-in-progress. I have played a straight woman in movies, so I am a pretty good actress. But I don't think that I am that good that I could come out here for 17 years and fool you…I am a boss of 270 people, 270 people who help make this show what it is. All I want is for every single one of them to be happy and to be proud to work here," DeGeneres concluded.
Over the summer, several ex-employees and one current employee had alleged that they were treated unfairly at The Ellen DeGeneres Show. While one employee said she had faced racial discrimination, a few complained of sexual misconduct. The unidentified employees had also stated that some of them were fired after taking medical and personal leaves. The claims caused quite a stir as The Ellen DeGeneres Show is known for its warm humour and good-natured episodes.