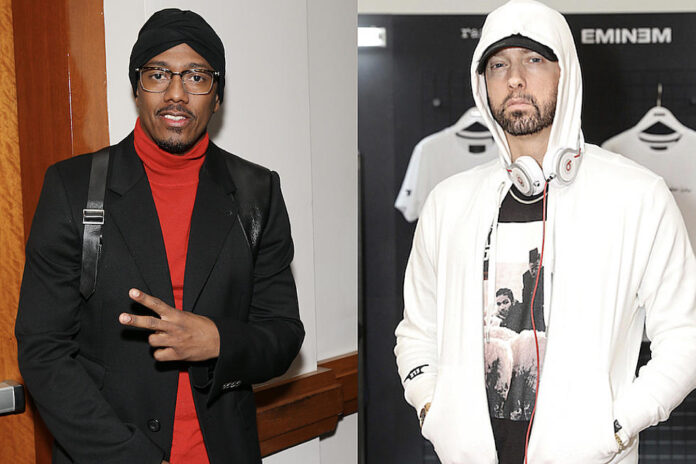 On Monday morning, Nick Cannon fired at Eminem with his new diss track, "The Invitation." This aggressive start of the workweek was a sign of the continued beef between the two. Reportedly, this diss track by Cannon was a response to Eminem's "Lord Above," which featured on Fat Joe's.
And by the Monday evening, Eminem retaliated with a pair of tweets.
Calling the allegations by Cannon a fallacy, Eminem wrote, "U mad bro? Stop lying on my d***. I never even had a chauffeur, you bougie f@!k."
In his second tweet, he wrote, "I demand an apology, Nicholas, you've made my gardener so jealous!"
For the sake of context, the tweets by Eminem were a response to Cannon's lyrical lines, which goes something like, "I heard your chauffeur got a video of you s****** a c***/You paid him off then laid him off, now who really the opps."
In an interview with Power 106, Cannon was asked about his feud with Eminem. He didn't hesitate to take a dig at him even there.
"We should change his name from Eminem to like Percocet," Nick Cannon said. "What's the pill old that people use? We are going to call him Cialis. Bring your walker, get out your wheelchair Eminem, and pop whatever you want to pop."
Cannon dropped the new music on Monday in response to Eminem took a shot at him and his ex-wife, Mariah Carey.
The beef dates back to many years ever since Eminem's brief relation with Mariah Carey, who happens to be the ex-wife and mother of Nick Cannon's children, was revived recently after Eminem came at Cannon on one of Fat Joe's newest tracks. In it, Eminem took a direct dig at Cannon.