Did you know that flowers have the power to improve your overall well being? Yes, their colorful petals, gorgeous shapes, and captivating fragrances can benefit your health more than you probably knew.
They can help you relax, improve your mood, and elevate your happiness levels. A lot of ingredients used in perfumes, skincare products, soaps, and many other personal care products are also derived from flowers!
This piece covers some of the ways flowers can benefit your health and beauty.
Sourcing Your Flowers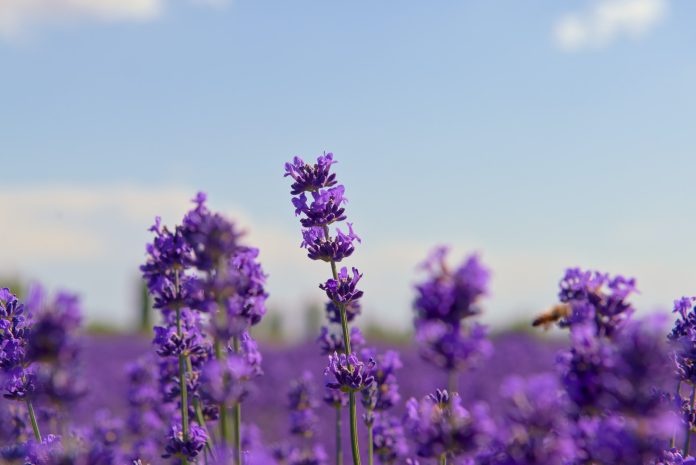 Before we go any further, we can't ignore the fact that not all flowers are readily available in everyone's backyard. If you don't have some in your home garden with the flowers you need, you can always check out with your local florist.
Or you can order them online if you want to save time and money. Depending on when and where you need them sent, services like Bouqs online flower delivery have various discounts and deals like same-day, next-day, or your preferred date.
Some Possible Benefits of Flowers to Health and Beauty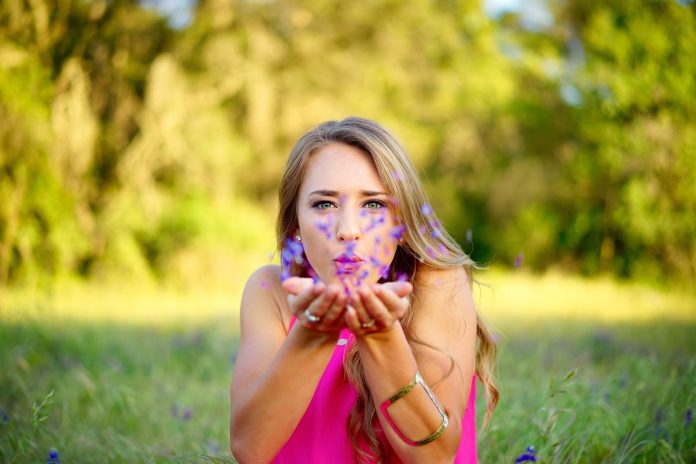 Flowers can benefit your health and beauty routine in many ways. And especially if you have some tips up your sleeve to keep your blooms alive for longer when potted or grown, you can enjoy even more benefits. Some of these may include:
Promoting Relaxation
Colorful and fragrant petals have a calming effect on the mind and body, so they can be used to relieve stress. The benefits of flowers for relaxation include their ability to reduce blood pressure and lower cholesterol levels, as well as their ability to increase serotonin levels in the brain.
Boosting Mood
Flowers are associated with springtime, which is a time of renewal and growth — both physically and emotionally. This association may explain why flowers have an effect on our moods (they make us feel good!).
Improving Sleep Patterns
Besides helping you relax, flowers have been shown to have positive effects on sleep patterns. They can help lower cortisol levels and increase melatonin production, thus making a good dose of snooze every night possible.
Easing Pain Naturally
Studies have shown that aromatherapy using essential oils can be effective at reducing pain levels in patients with chronic pain conditions such as fibromyalgia or arthritis. When presented with flowers while in the hospital, many patients tend to feel happier and more at ease, which could help promote their recovery.
Apart from these, many of the most popular blooms are also used in the production of beauty products, perfumed candles, and more.
Most importantly, flower arrangements have the power to make your space livelier and more appealing.
Some Beneficial Flowers to Health and Beauty
Roses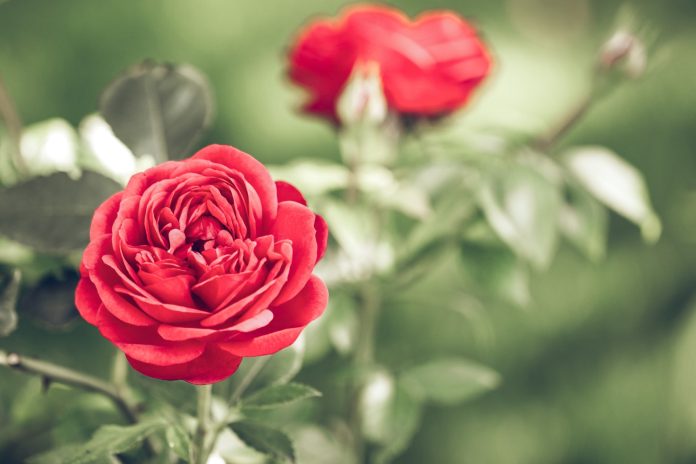 Roses are probably the most popular flowers, and rightly so. They're bright, beautiful, and all, but they also have some hidden benefits to one's health and beauty.
For example, studies have shown that rose petals contain a ton of vitamins and minerals, such as Vitamin A, Vitamin C, and potassium. As surprising as it may sound, they can help relieve stress, promote sexual desire, soothe skin, and even lighten up the lips!
Furthermore, the rose is considered a symbol of love and beauty. While it can be used in a variety of ways, rose petals are often used as ingredients in skin care products and hair care products. Rose water, which is created by distilling the essential oils from roses, can also be used for aromatherapy or even to flavor tea!
Jasmine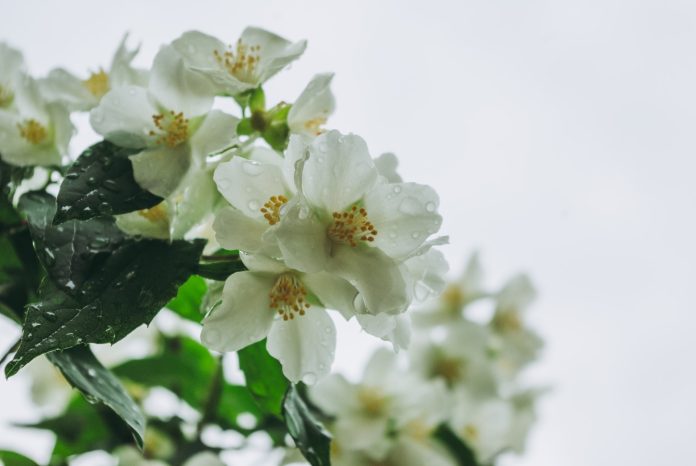 Native to warm temperate and tropical climates, Jasmines are flowers that bloom from vines and shrubs belonging to the olive family. They are popular for their strong and sweet fragrance, which is why they are commonly used in making perfumes as well as a range of other beauty products.
Apparently, inhaling the scents from jasmine can help to improve mood, promote relaxation, and relieve stress. Taking Jasmine tea regularly may also help to bring down the risk of catching certain cancers, mental decline, and heart disease.
Available in colors such as pink, yellow, and white, jasmine flowers have also been known for many years as having the power to promote romantic feelings and raise energy levels. Some people believe it's an "aphrodisiac flower".
Sunflower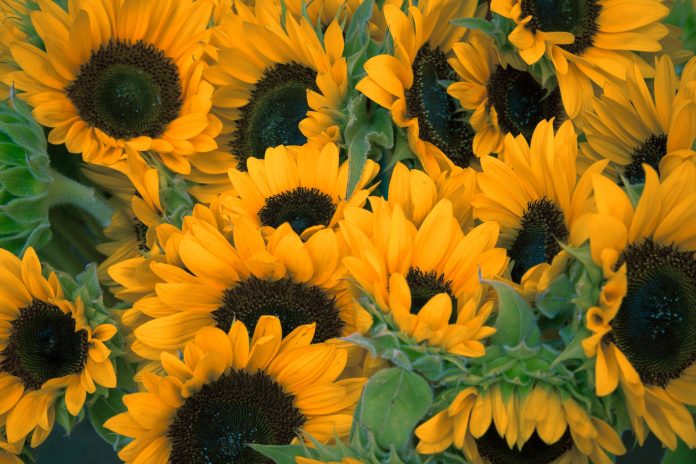 As anyone could guess by just looking at the name, sunflowers come primarily as yellow, incredibly captivating petals. But in case you didn't know, they can also be found in shades of chocolate, pink, rose, and even cream.
Sunflower oil is rich in vitamin E and antioxidants. It is used in the treatment of skin conditions such as acne and eczema. The oil has a light texture, so it doesn't feel greasy on the skin like other oils do.
Also, sunflower oil can be used on hair or nails to increase shine and reduce breakage, making it a great addition to your beauty routine!
Marigold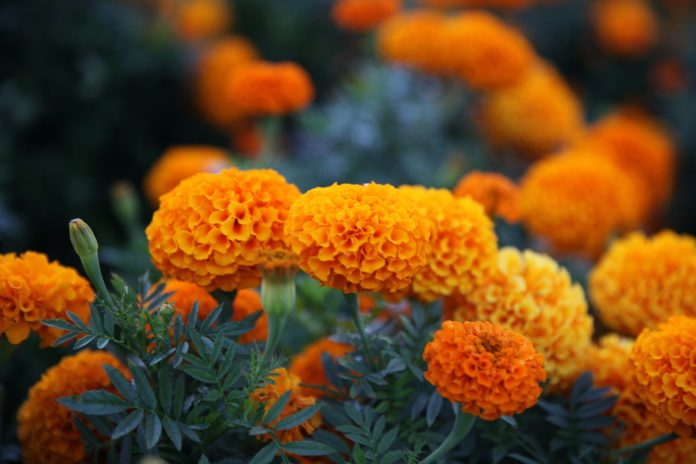 Also commonly known as marigolds, calendula flowers are flowers of the daisy family, which have been shown to have a positive impact on soothing and treating skin conditions like eczema and psoriasis.
These perennial blooms are usually available in a range of colors, including yellow, orange, peach, and cream. They also have been shown to have other health benefits, including promoting healing in injuries and preventing topical skin infections.
Lavender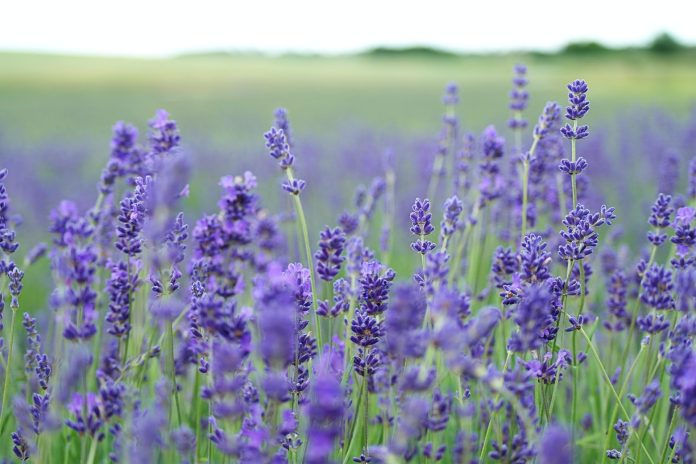 Lavender is a lovely herbaceous flowering plant popularly known for its light purple-colored blooms that produce a calming and relaxing scent.
It is known to be helpful with insomnia, headaches, and anxiety. Lavender oil can also help with depression and stress, as well as muscle pain or skin conditions like acne, eczema, and dermatitis. This is all thanks to the anti-inflammatory properties of acetate, linalyl, and linalool, and other biological compounds found in this flower.
And due to the captivating fragrance and skin-soothing properties of lavender, it's also a common source of ingredients used in many perfumes, soaps, and beauty products.
We can go on and on about flowers with health and beauty benefits. But they're literally too many to mention. The key takeaway is that flowers can be good for your overall well-being, in ways that you've probably never imagined.