2023 is a great year for anime, and we bet your otaku friend is the most excited for new seasons to be released. Some of the biggest animes are expected this summer, like the second season of Jujutsu Kaisen, Bleach: Thousand-Year Blood War – The Separation, and a new season of Horimiya and My Happy Marriage.
However, one of the most awaited anime is Attack on Titan, season four, part three, which is most likely to be aired this fall, and it will be the last part of the anime covering the manga.
All this information might be overwhelming to process for someone who's not into animated shows, which we understand.
But when it comes to gifting an otaku an anime-related gift, you should still research the subject to avoid offering something insignificant, or that has no link to the favorite series of that person.
So, if you're here to figure out what would be the perfect gift for your friend, here's our brief guideline!
Want to Give Them Something Basic? Merch Is the Best Choice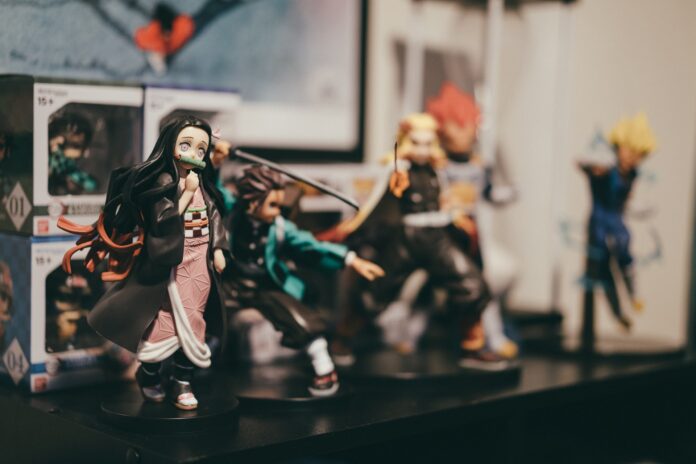 Luckily, the anime industry relies heavily on merch, which you can take advantage of because there's a lot of it, especially for famous animes.
For example, for Attack on Titan, there's merch that covers almost anything from clothes, school supplies, snacks, and such. Some of the most famous anime gifts include hoodies and T-shirts with anime characters that are useful and fun.
However, if you want to offer something personalized, there are many options already sold on the internet, or you can personalize basic objects with their favorite anime in case it's unpopular. For example, there are 3D night lamps made with figures of different characters, anime figurines, and manga action figures.
Lastly, if you haven't got any ideas, you can simply buy them manga. Make sure you wrap the books nicely with gift wrapping paper and colorful ribbons that you can find at TheRibbonRoom. You can also get a gift card and write something caring by hand.
Best Gifts for An Otaku Friend: Anything Japanese-Related
A great thing about Otaku culture is that they're all weebs who love Japan and its culture since anime has Japanese roots. Luckily, Japanese merch is easy to find and pretty affordable, and what's best is that you have plenty of products to choose from.
If they're into trying different types of drinks, you can get them Japanese green tea, sake, or even matcha set to prepare at home. For food recommendations, you can get them packs of miso soups and rice crackers or, if your budget is more flexible, get them something with Wagyu.
Of course, if they're a foodie, you must get them a set of chopsticks made of steel that can be reused. This gift is exceptional whether they know how to eat with chopsticks or need to learn.
Japanese tableware will also be appreciated as its unique style and beautiful designs make them a great gift. If they need a new lunch box, you can get them a bento so they can make beautiful bento box designs with their meals.
Japanese and Anime Box Subscriptions for Otaku in You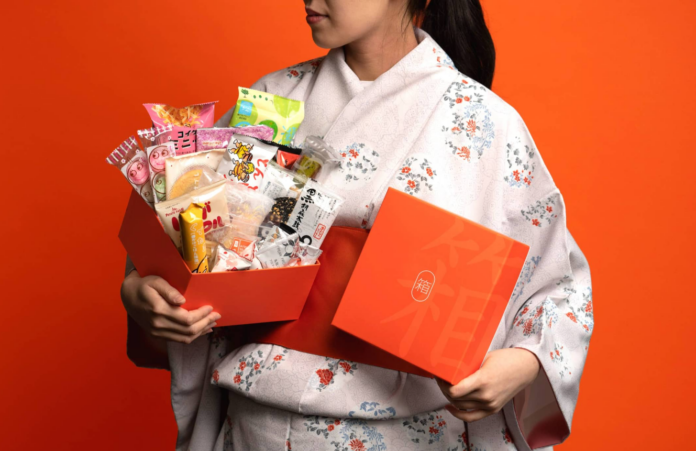 Many businesses now provide box subscriptions with Japanese food or anime merch. Their prices may vary, but your friend will receive one box a month with unique things inside, making their day. You can make a subscription fast and easy depending on how much you want them to receive the box.
For example, Japanese boxes usually include hand-selected snacks, from instant drinks, rare KitKat flavors, candies, instant ramen, and chips. Sometimes, these boxes contain small surprises, such as cute keychains or plushies.
On the other hand, anime-based subscription boxes include surprise wearable products, home goods, collectibles, and accessories based on the anime you want. You can find such boxes themed with animes like Tokyo Revengers, Kuroko's Basketball, and more.
Premium Subscriptions for Anime Streaming Services
You can offer a premium subscription for a month or more on anime streaming services that your friend can use unlimitedly. For example, Crunchyroll is one of the biggest streaming websites offering almost any anime.
This membership has the best features, from unlimited ad-free anime and store discounts for merch to hundreds of manga chapters available.
The best thing about this subscription is that your friend will be able to watch their newly released anime episode just one hour after it aired in Japan. All otaku know the struggle of waiting for one episode to be translated and aired, so this will be such an important gift to them.
Netflix also has an interesting anime library, but it's less expanded than Crunchyroll. However, it's still an idea you should consider. Other alternatives are Amazon Prime Video and Hulu, each providing different libraries, prices, and benefits.
A Cosplay Suit Is the Final and Most Impressive Gift Idea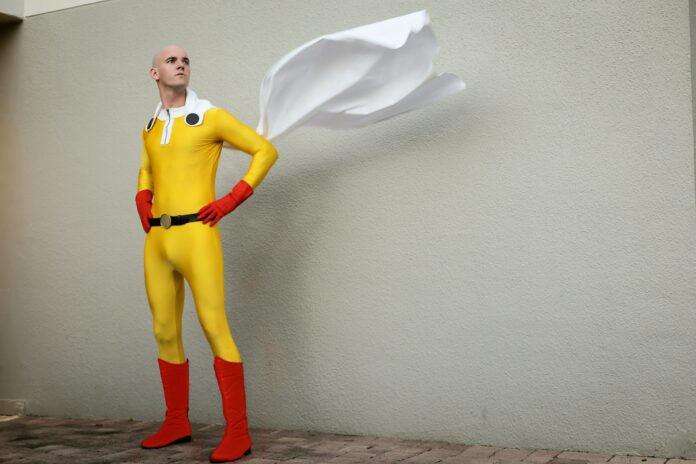 Otaku and weebs usually participate in anime conventions and events to showcase their suits and make new friends with similar interests. Anime Expo, Metrocon, and Crunchyroll Expo are only a few examples of one of the biggest cosplaying events.
If your friend too wishes to go to such an event or is usually attending each convention in your area, you must buy them a cosplay suit.
Luckily, many anime cosplay products are already available in online stores, so you won't necessarily need to get creative. However, some suits are worth creating with available materials as you can add a little bit of personality to them.
The best costume ideas are from Evangelion (Asuka), One Punch Man (Saitama), and Naruto (Sasuke). Still, the easiest costume for an anime convention is the one with simple Japanese school uniforms and a colorful wig.
Bottom line
Otaku and weebs are the easiest to please when it comes to offering gifts. However, if you truly want your gift to make an impact, you must be thoughtful and know what your friend like to give them something valuable.
So, based on our recommendations and a simple interrogation, you'll make their day with the best gift ever!