In the American drama, 'Mrs America', Cate Blanchett, Rose Byrne, Uzo Aduba and more went on to play the roles of inspiring activists involved in the Equal Rights Amendment in the '70s.
Cate Blanchett as Phyllis Schlafly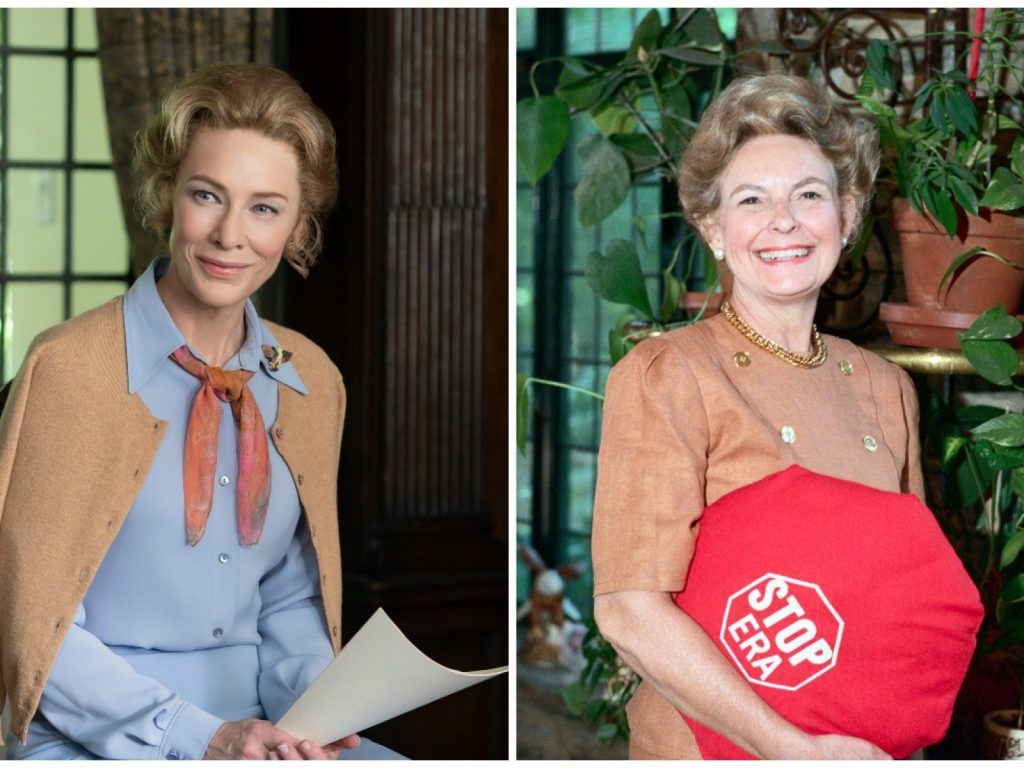 Cate plays Phyllis Schlafly, a movement conservative and author who successfully campaigned against the enactment of the Equal Rights Amendment to the U.S. Constitution. The ERA would otherwise have to face invalidation of protective labour legislation for women.
Rose Byrne as Gloria Steinem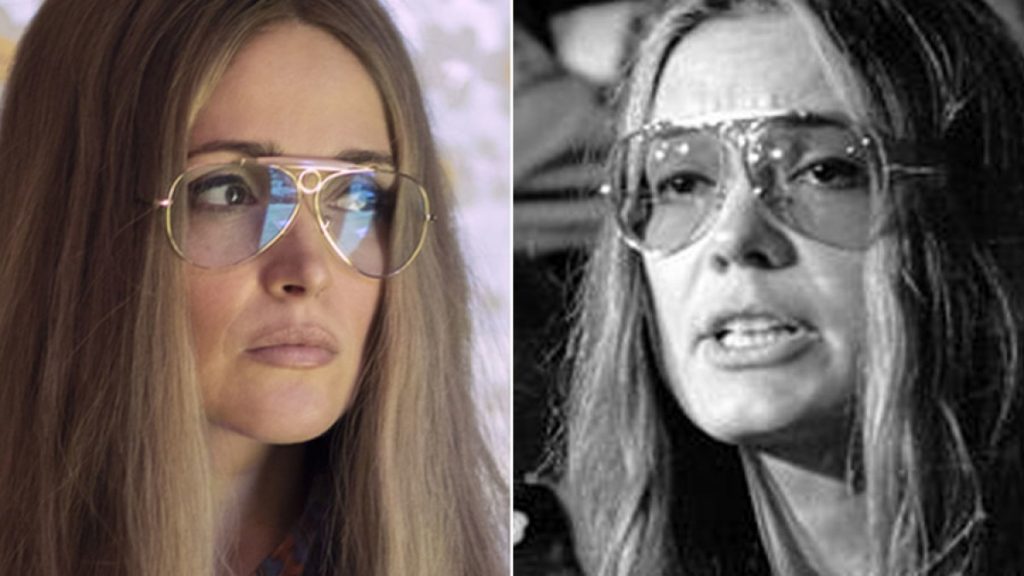 Rose leaves behind her amusing roles in movies like 'Spy', and 'Bridesmaid' went on to play the part of the nationally recognised leader, feminist and spokeswoman, Gloria Steinem.  She was also a contributor for New York magazine, and a co-founder of Ms. magazine.
Uzo Aduba as  Shirley Chisholm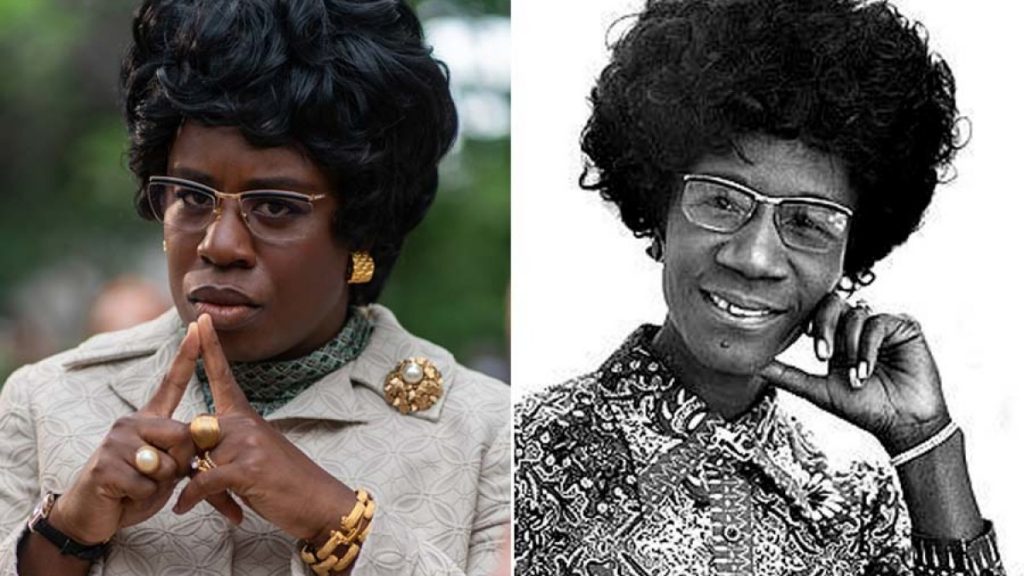 Aduba plays the role of Shirley Chisholm, an American politician, instructor and author. She was the first black woman who got elected in the US Congress.
Margo Martindale as Bella Abzug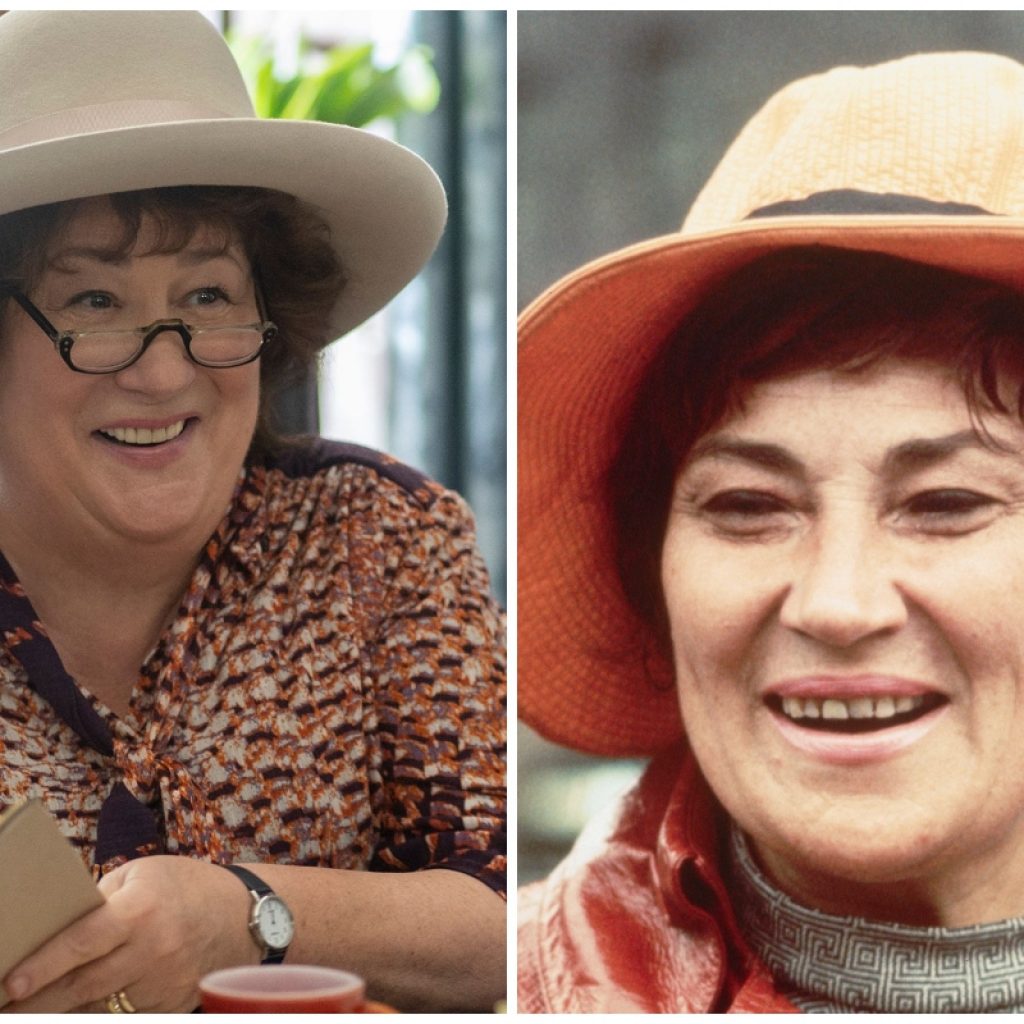 Bella Savitzky Abzug was a leading American lawyer, U.S. Representative, social advocate and a leader of the Women's Movement.
Elizabeth Banks as Jill Ruckelshaus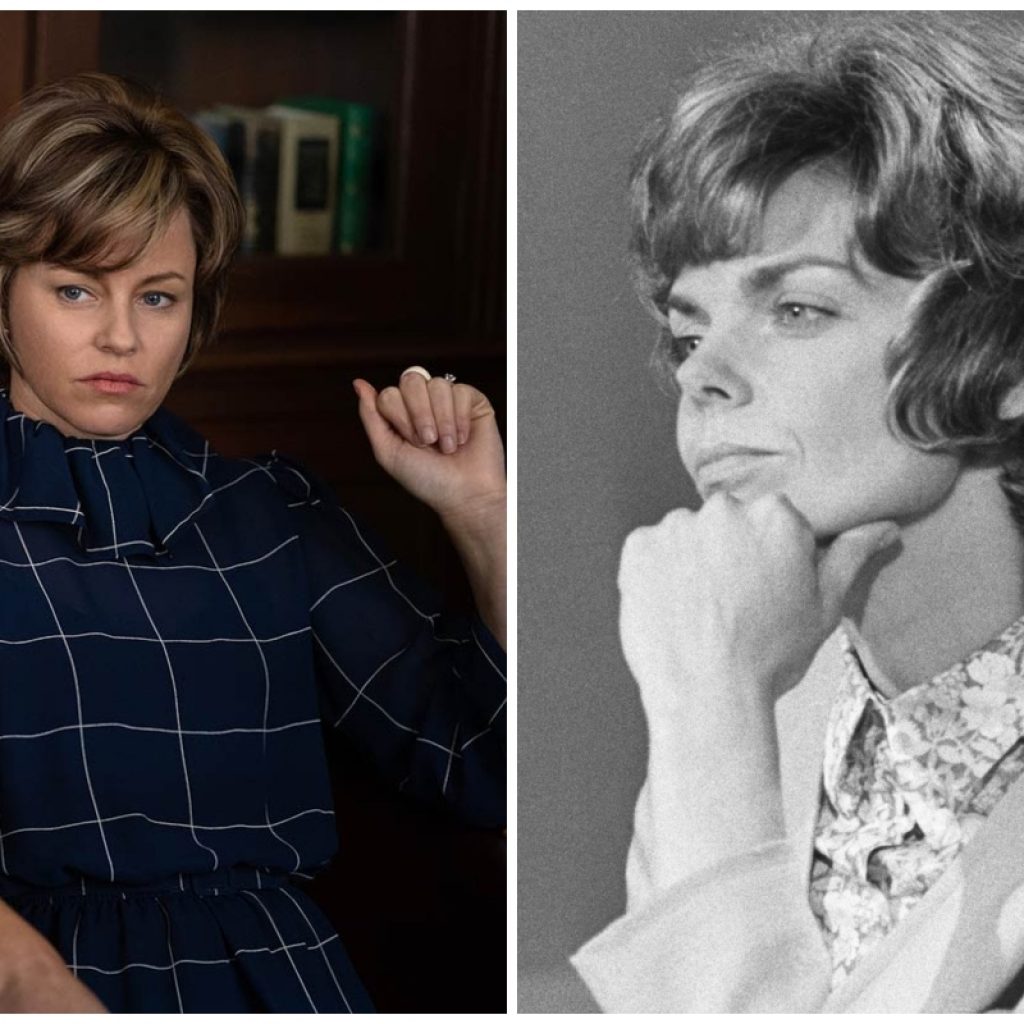 Elizabeth Banks famous for playing comedic roles, goes on to play the role of Jill Ruckelshaus, a former special White House assistant, a renowned feminist and head of the White House Office of Women's Programs.
Niecy Nasha as Flo Kennedy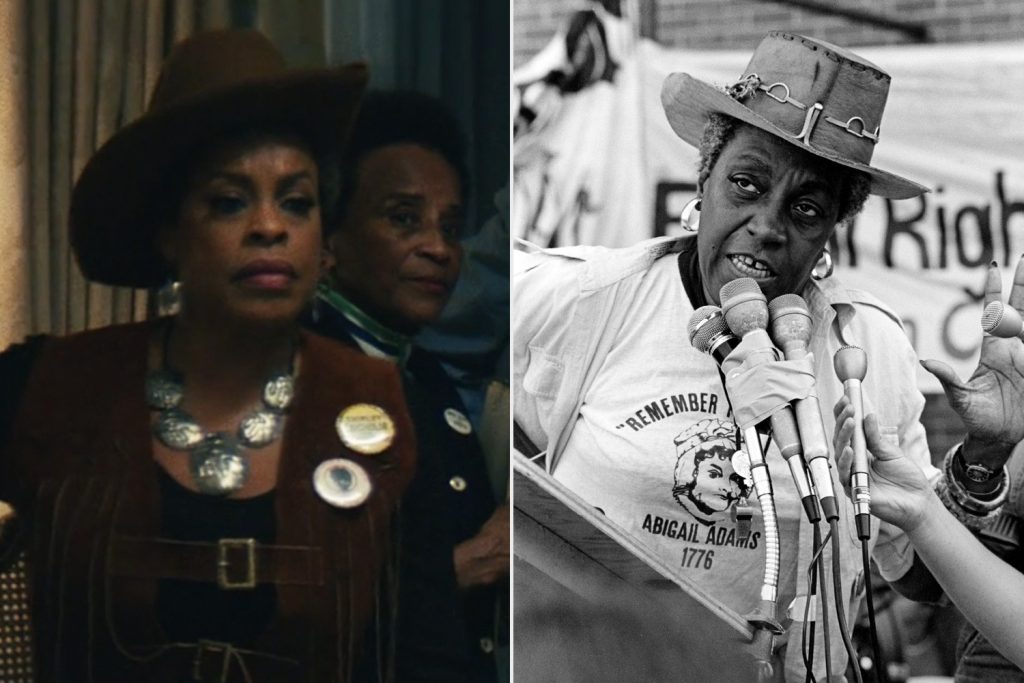 Nasha goes on to play the role of the famous American lawyer, civil rights advocate, feminist, lecturer and activist, Flo Kennedy.
Tracey Ullman as Betty Friedan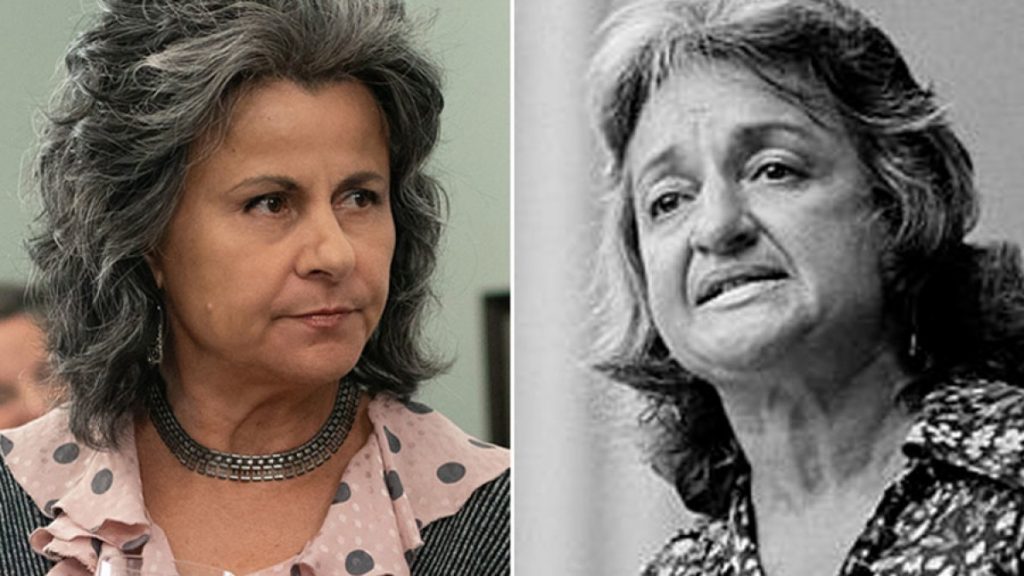 Ullman plays the role of the iconic, Betty Friedan, who was a leading figure in the women's movement in the US. Her book,'The Feminine Mystique' sparked the second wave of American feminism in the 20th century.
Ari Gaynor as Brenda Feigen-Fasteau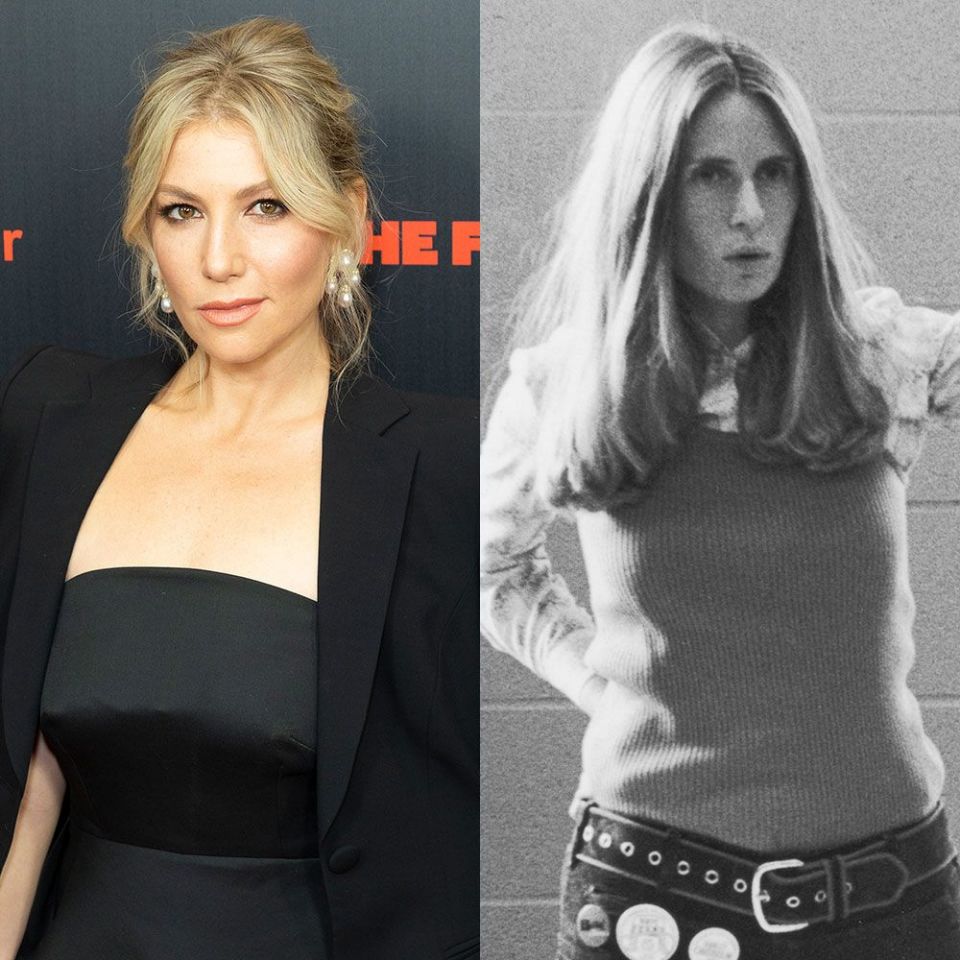 Brenda was a lawyer from Harvard, founder of Action Alliance for women and also the National Organization for Women's vice president. Graynor plays her role here.
Melanie Lynskey as Rosemary Thomson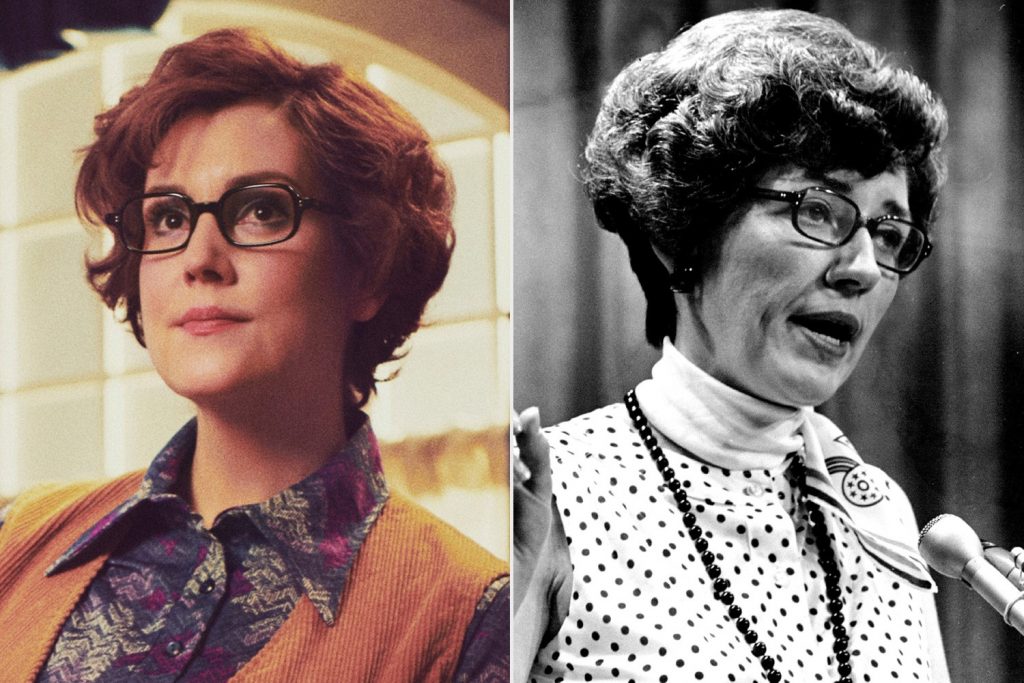 Thomson was one of the most active supporters of Phyllis Schlafly. She was also the head of the Illinois chapter of Schlafly's Eagle Foundation.
Bria Henderson as Margaret Sloan-Hunter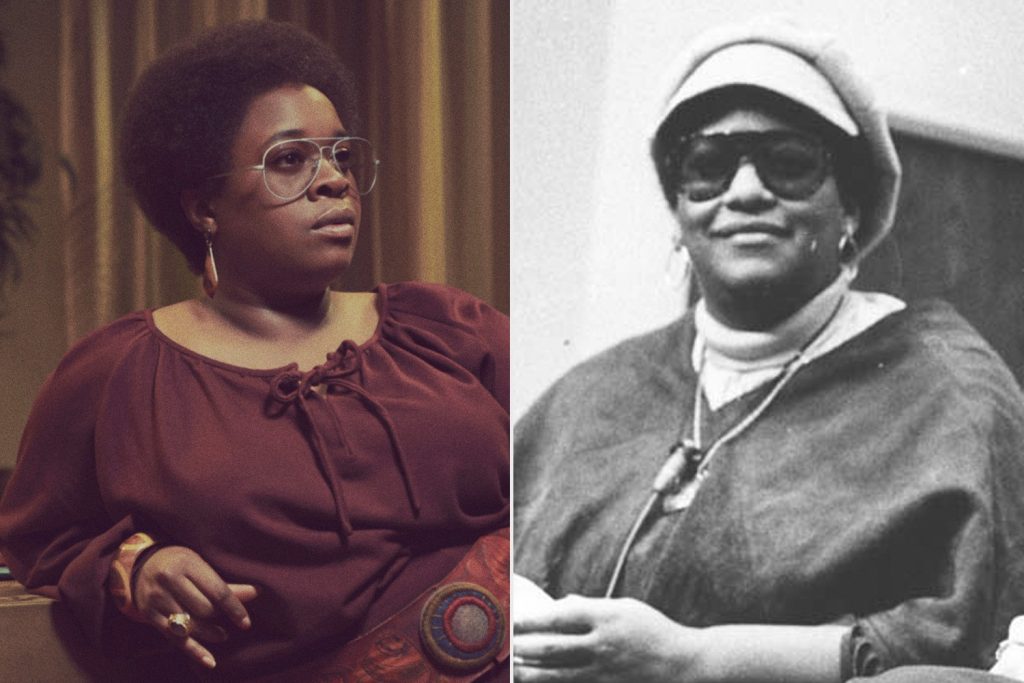 Sloan-Hunter was a Black feminist, civil rights advocate and one of the early editors of 'Ms' magazine.
John Slattery as Fred Schlafly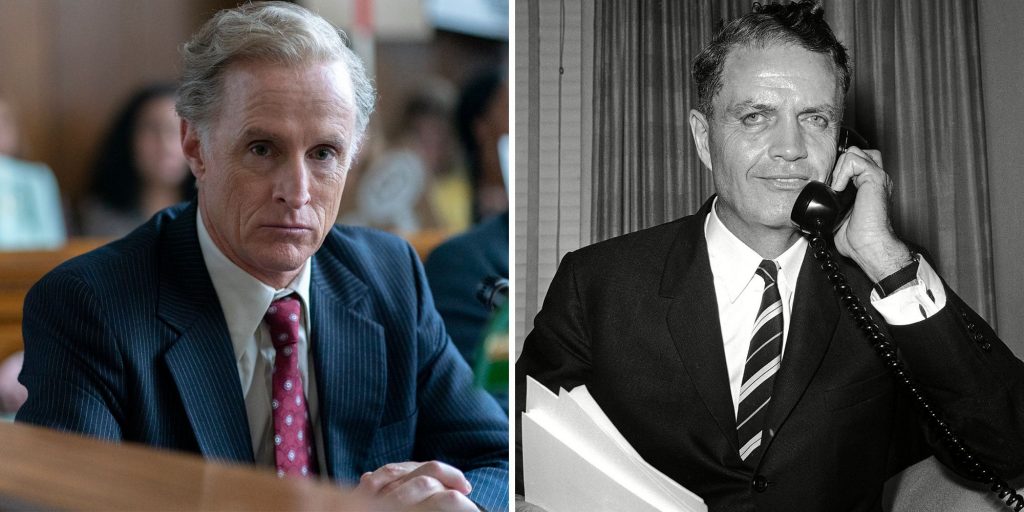 Phyllis's husband, Fred, was one of the most eminent lawyers. John Slattery plays him.
James Marsden as Phil Crane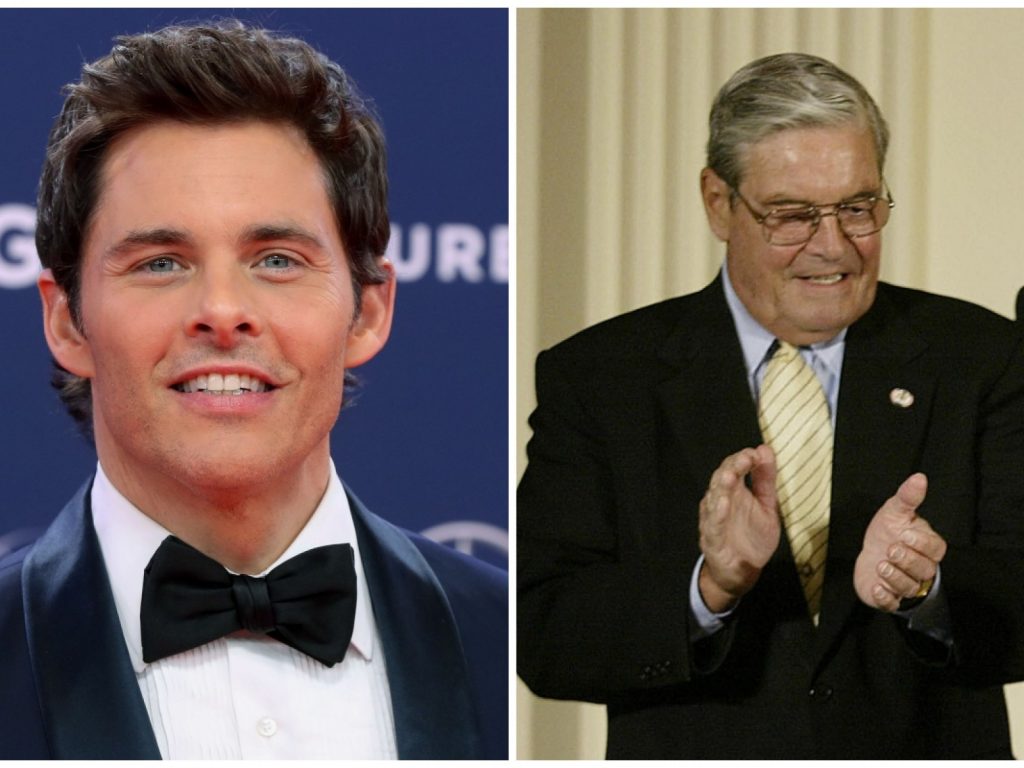 Phil was a congressman of Illinois and a vital player stopping the Equal Rights Amendment from getting passed.