Finalizing an ideal gift for your gamer friend is a tedious task. Especially when there are so many options available in the market, it is hard to lock something. But there is no need to worry. We have got your back. In this article, we will discuss 8 cool holiday gift suggestions for your gamer friend that they will absolutely love!
1. Gaming Monitor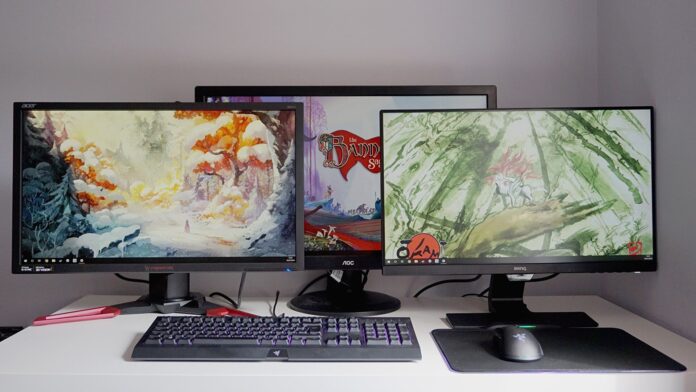 No gaming setup is complete without a gaming monitor. However, gaming monitors can be really expensive. And not everyone can afford a good gaming monitor. Therefore, if you are thinking of giving something to your gamer friend and you are not bothered about a budget – then a gaming monitor is one of the best things you can get.
Your friend will forever be indebted to you for this thoughtful gift. However, before you go out and get the monitor, check what gaming monitor your friend has set up in their house. Once you know the details, try to get something better than that in terms of screen size and quality.
2. Gaming Chair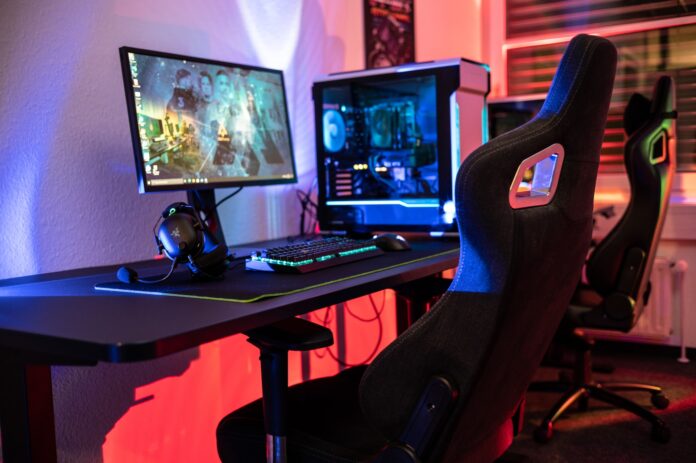 If you know someone who is a gamer, you may be aware of the fact that they spend hours gaming in a single position. And it can be devastating for their back. If your friend does not have a good gaming chair – it is probably the best thing that you can get them.
When you look for one, make sure that it blends in with the setup. For example, if they have a specific color for their setup, like black or white, get the chair in that color to make it blend well; otherwise, it will stick out like a sore thumb.
3. Arcade Machine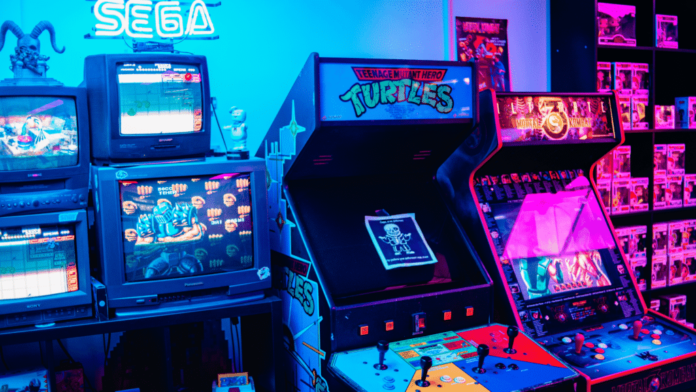 Yes, this is not a generic gift. However, if you are looking for a gift for someone who is a veracious gamer, they will appreciate an arcade machine more than anything. Although finding an arcade retro machine is hard, you can start your search from online marketplaces like Amazon and eBay.
When it comes to buying an arcade machine, there are so many options to explore. So, ask your friend about their preference and then look out for one online. It will be the finest addition for someone with an elaborate gaming setup.
4. Playstation Icon Lights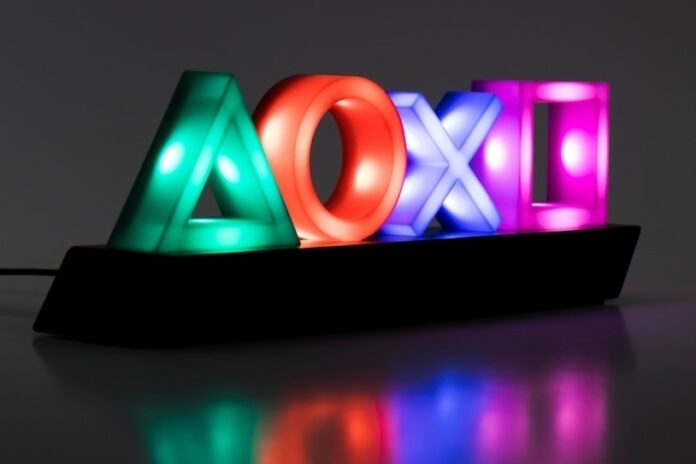 Suppose you are tight on a budget but still want to get something for your gamer friend. Then, getting a PlayStation icon light will be your best bet. They will add to the beauty of the whole gaming setup and won't break the bank.
However, if your friend is not fond of Playstation – you can also get icon lights for other gaming consoles like the Xbox. Alternatively, you can also get miniature versions of characters. But, if you cannot decide on something and are short on time, you can get your friend a Coingate gaming gift card. They can use these gift cards to purchase anything of their choice while enjoying substantial discounts.
5. Gaming Headphones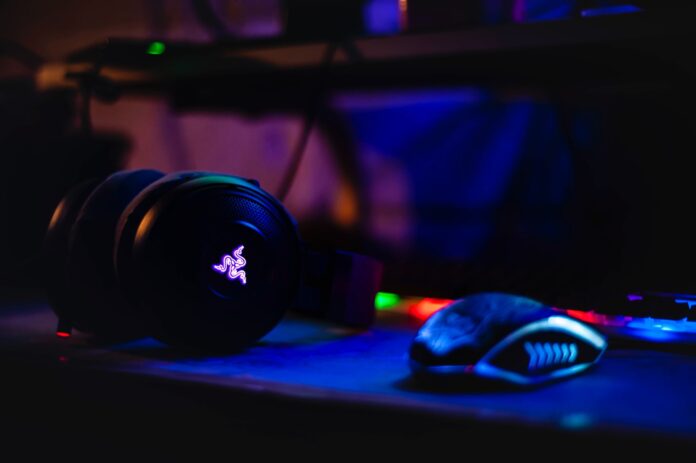 Like a gaming monitor and chair, gaming headphones are essential for people who love to play games, especially those who stream their games online. Therefore, gaming headphones will be a perfect gift for your gamer friend this holiday season.
Before you start researching a pair of headphones, ask your friend what quality they prefer for their headphones. For example, if they prefer comfort over sound, look for the comfortable headphones available in the market.
However, if they prefer sound over comfort, then take a look at the best-sounding headphones on the market. A good pair of gaming headphones may cost you a fortune, but a sturdy pair can last for ages.
6. Wire Organizer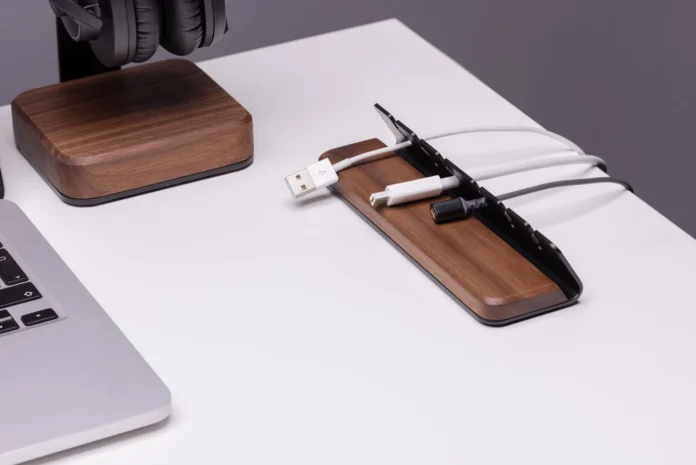 One of the biggest drawbacks of having an elaborate gaming setup is a bunch of wires hanging from your table. Therefore, a wire organizer will be the best option if you're looking for a cool and handy gift for your gamer friend.
When you look at online marketplaces, you will be able to find tons of options available. Look through the options and choose the one that will benefit your friend the most.
7. Elgato Key Light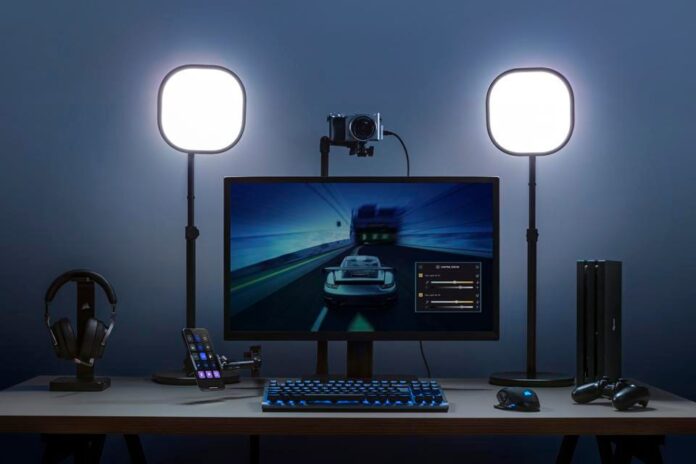 In case your friend is fond of streaming their matches over the internet – there's nothing better than getting them in Elgato key light. It is because most guys have a very dark gaming setup, as it looks cooler.
But, during a stream – a good lighting setup is crucial. Hence, a good lighting setup like the Elgato key light will be the perfect addition for someone with a gaming setup.
8. Gaming-themed gift cards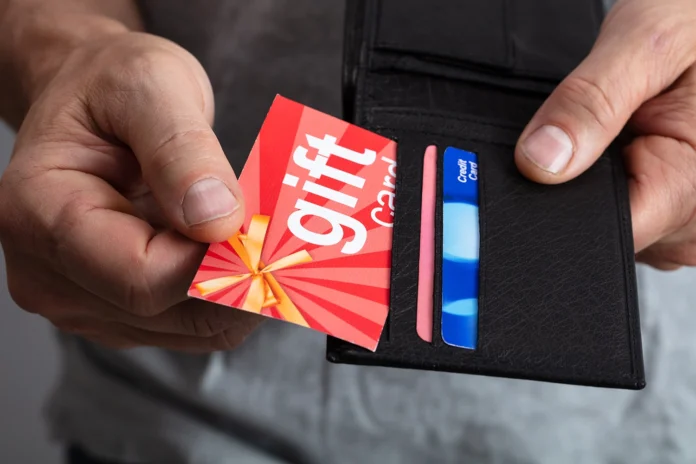 Gaming-themed gift cards are great gifts for gamers of all ages and can help ensure that they get the perfect game or add-on for their favorite title. You can usually find a large variety of gaming-themed gift cards in popular commercial stores such as Walmart, Best Buy, GameStop and Amazon, or you can buy them directly from the game studio themselves. Many popular titles also offer bonus currency with some of their store purchases which offer an extra incentive to your giftee. There are many great gifts to choose from, including gift cards for in-game purchases, exclusive game content, downloadable content packs, monthly subscriptions and more. Consider a gift card even if you don't know what the specific game they're playing is — it's sure to be a hit!
Final Words
Choosing a gift for your gamer friend can be pretty confusing if you are not a gamer yourself. There are so many options available in the market that it seems almost impossible to select something.
However, in this article, you will find seven cool suggestions for a gift for your gamer friend. Some options will be light on your pocket – but options like a gaming monitor or a gaming chair will be costly. Choose according to your preference!