Hello all games, out there! Do you want to renovate your game room? Have you moved to a new home and got a spare room? Let's transform it into a majestic gaming sanctuary of your fantasy.
Whether you love classic Vegas-themed mini-casino or want an '80-inspired arcade room, our game room wall décor ideas will level up your space.
So, keep reading and try some of these to transform your gaming space.
1. Giant Wall Mounted Scrabble Board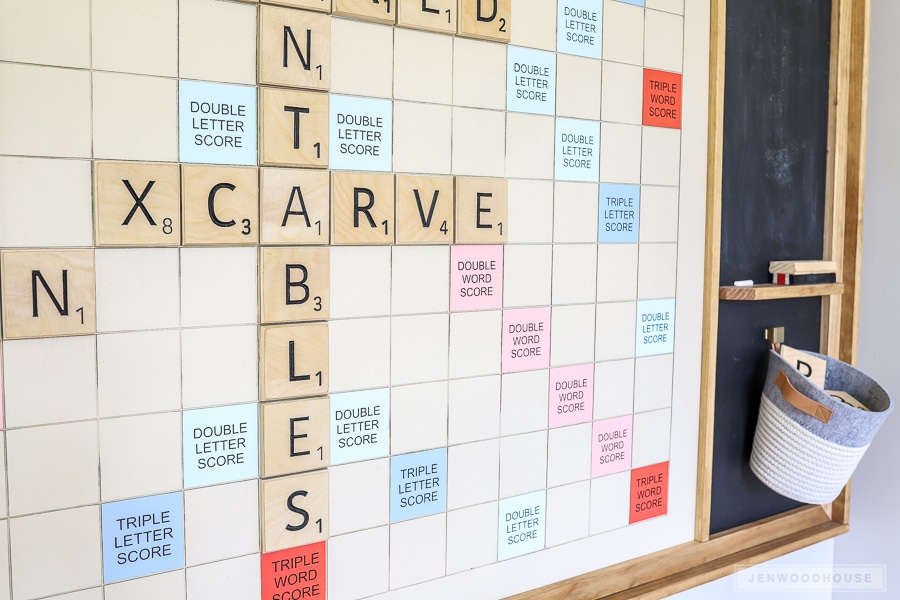 Do you or anyone in your family love the classic board game Scrabble? Then, mount a gigantic full-blown playable version of the game on a wall.
You play it vertically on the wall using letter tiles that are backed with strong magnets. On one side of the board, hang a chalkboard that helps you note and monitor scores.
This jumbo Scrabble game board not just looks awesome; it also adds fun and excitement to your life. Scrabble is full of fun. It helps expand your vocabulary and caters to both children and adults. So, try this out and play Scrabble on the weekend and or an exciting party night.
2. Decorate with Video Game CDs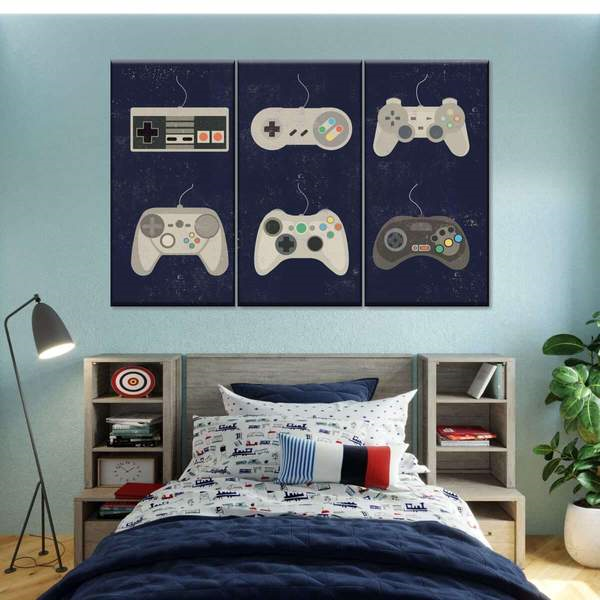 Have you got a good collection of video game CDs and/or DVDs? Most of these often end up getting dust lying in your drawers.
This is because these old-fashioned ways of storing video games have now been replaced with portable hard drives, flash drives, and other storage technologies.
What if you don't want to throw this outdated collection? Maybe, these CDs and DVDs mean a lot to your lovely memories.
In this case, put it to good use by decorating your walls with these glittering video game CDs. There are many creative ways to repurpose these old CDs and turn them into charming home decors.
3. Place a Bookshelf Against the Wall
Though gaming consoles are key things in a gaming room, having a bookshelf can create a unique focal point. In addition, a bookshelf in the game room adds a unique personality and style to your space.
In the bookshelf, you can stock books of your choice and some that could be helpful for gamers. Arrange books creatively so that they add some charm to the room.
In addition to books, place some tiny décor accents on the shelves that have a statement and color to the wall. You have countless styling options when it comes to buying a bookshelf for your room.
4. Game-Themed Wall Art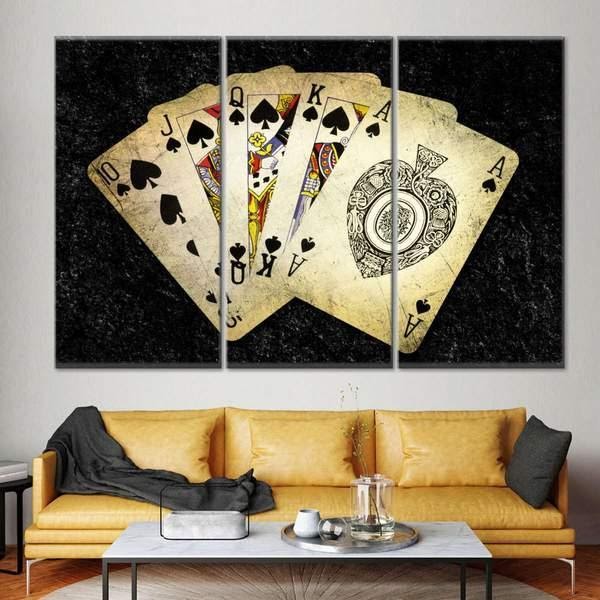 With suitable wall art, you can instantly lend a unique character to your space. It's easy to buy wall art and hang it on your walls. So, choosing game-themed wall art is a great way to transform and amp up your game room.
Fortunately, there are many online art galleries like Elephantstock where you can find an impressive selection of game wall art.
5. Wallpaper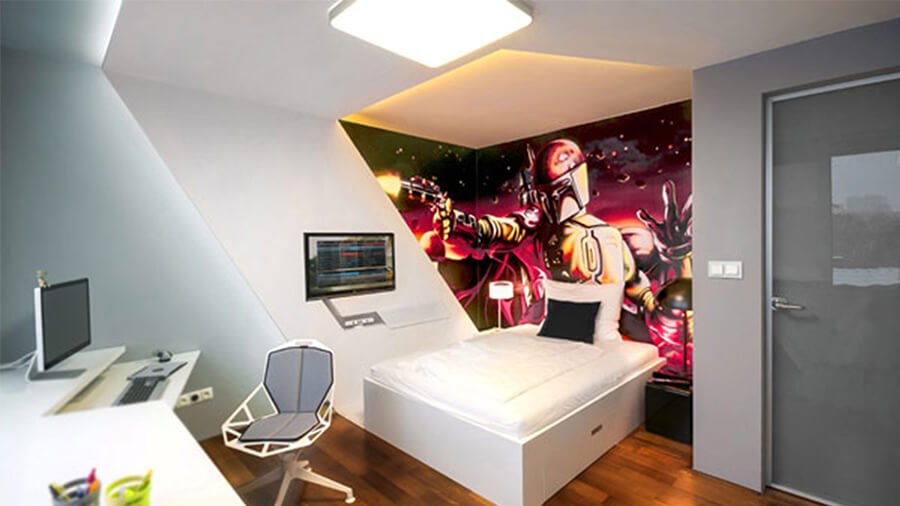 Transform the entire look of the room simply by covering one wall with interesting wallpaper. Whether it's a pleasant family gaming night, playing casino with your buddies, or binge-playing board games, wallpapers can make your space inviting.
Again, you have countless options to choose the perfect game-themed wallpaper for your dedicated room. It will make your space inviting for an enjoyable and memorable gathering.
Give your family and game room an expressive look with a wall mural or wallpaper. Not only is it a quick and simple way to refresh your space, but it's also a great way to reflect your personal interests.
6. Jungle Gyms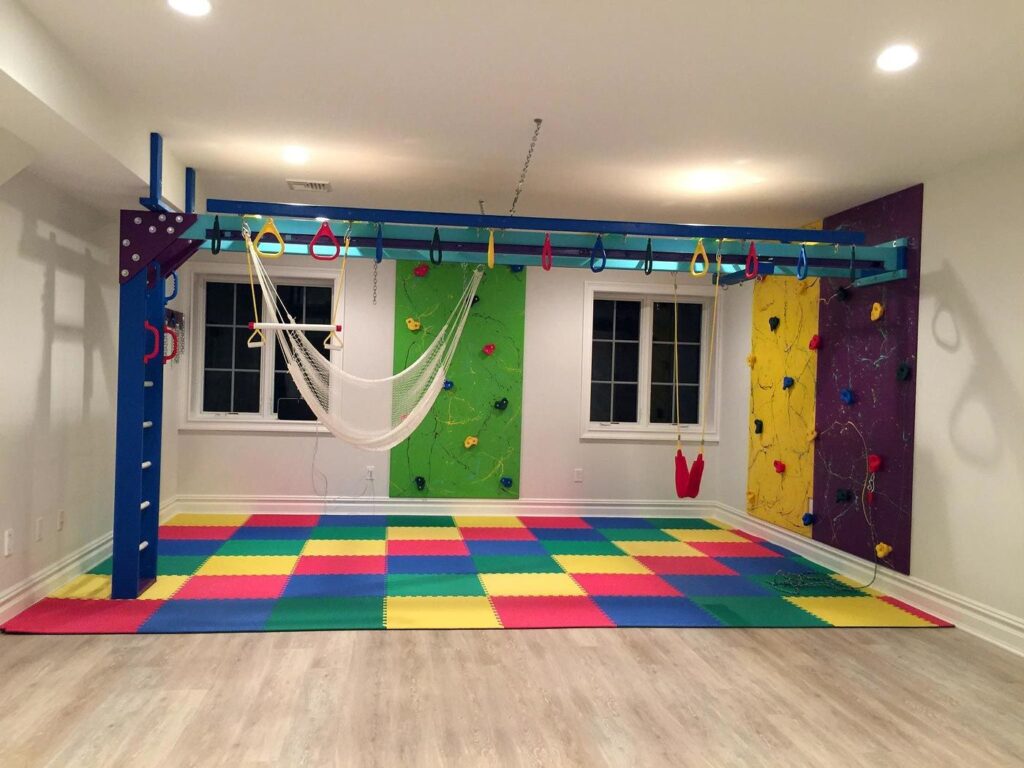 So, you are done with setting up your game room. Does it still lack a wow factor? If you think so, then you may think of incorporating a jungle gym on the blank wall.
A jungle gym is suitable for rooms whether or not you have screens or game tables. Sometimes, you may start feeling bored with board games and cards. In such cases, climbing up the rocks of a jungle gym can make you feel energized and revitalized.
And, did we mention that a jungle gym makes a unique and really striking wall décor as well? It can add wonderful colors to your game room when you are using colored climbing rocks.
7. Accent Wall Painted Dark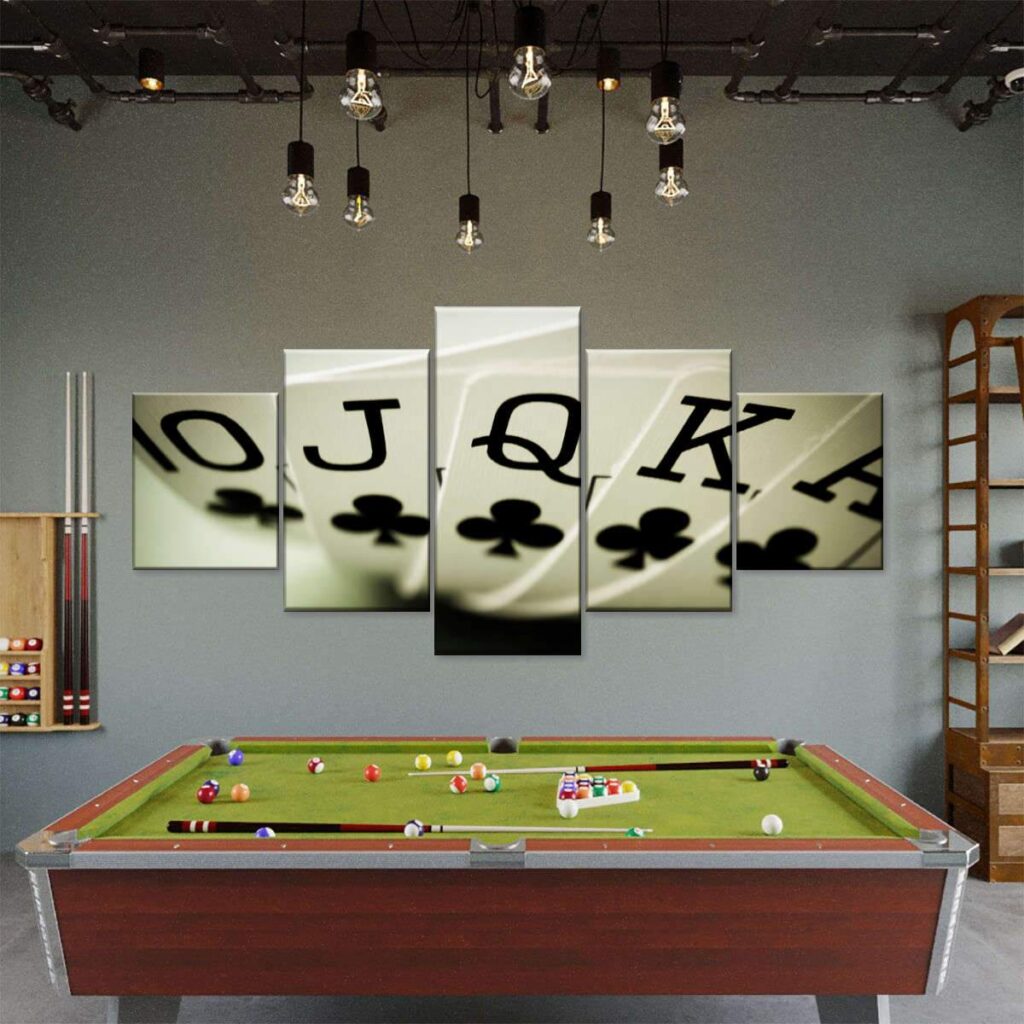 Lighting plays a major role in any gaming space, big or small. The effect of lighting helps maximize the overall gaming experience of players. You have countless choices when it comes to choosing colors for a wonderful effect in your gaming room.
The color choice depends on the games you frequently play in the room. The room's light should complement the lighting that is reflected through the screen of the gaming device.
But, for most of the games, a complementary dark shade is an ideal choice. This is due to the evolving visual effects that are available in different colors.
Cool dark shades of the room lighting make it safe and easy on the eyes. You can easily adjust it according to the changing visual effects on the screen. Dark colors also make you feel energized and immersed in an interactive world of gaming.
8. Stylish Storage Shelves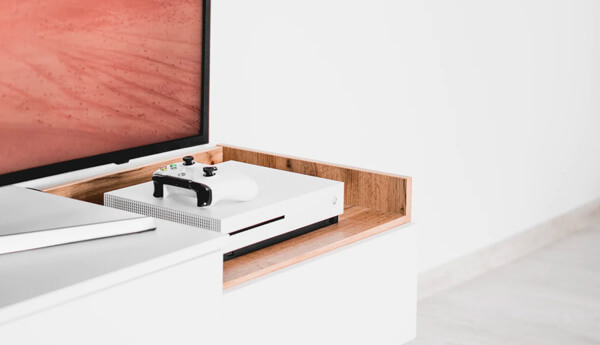 Finally, on this list, it's worth mentioning that games often need huge storage space for storing their gaming accessories safely. These items generally include discs, pads, titles, setups, and many more. All of these things need safe storage space when they are not in use.
Instead of letting them wander on the floor aimlessly, you can make a stylish storage shelf on the wall in your game room.
These shelves will add a decorative element to your space while keeping your stuff safe and in good condition. In addition, you can easily retrieve your gaming essentials as and when you need them. With accurate labeling and organization, you don't need to flip through your entire accessories collection whenever you need an item.
Wrapping Up
So, as you see, there are several interesting ways to add character to your game room simply by decorating your walls. Hopefully, these game room wall décor tips help transform your space.