Some things are beyond explanation. A person cannot give explanations for the importance of certain things in life. These things might not be a compulsory trend in a person's life, but they add value to some things. One of these things is gifts.
Gifts hold an integral part of any relationship. Whenever a gift or surprise pops up, nostalgic memories of childhood come to mind. Apart from the childhood phase, there are many instances where gifts become a topic of discussion.
One of these occasions is the holiday season in corporations. Most people would agree that selecting the right gift for colleagues is one of the most challenging tasks. It is not only because of the right pick, but also due to protocols and legal things that are required in corporate gift giving.
Whether a person goes for online searching or offline shopping, there are specific rules or etiquette for sending good wishes to colleagues or employees while bidding them for a holiday break.
There are many options for people to send holiday gifts in the corporate world. Whether they are sitting in Australia or want to try corporate gifts New Zealand, companies like CelebrationBox are always there for the rescue. The following section will give people a comprehensive list of rules and mistakes while giving holiday gifts to colleagues.
Ultimate Guide For Corporate Gift Giving & Etiquettes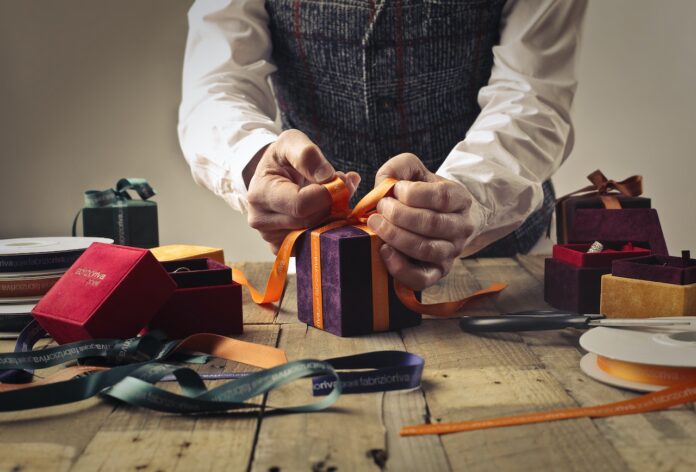 Many people and organizations follow a set code of conduct for giving gifts to co-employees on the holidays to make good memories and bond. The following points highlight some of the most crucial rules in this process.
Understanding What Is Acceptable And Unacceptable
It is crucial to have an in-depth analysis of the industry in which the company or person is working under. Some industries or sectors are strictly governed by a set of fixed rules. Moreover, in these industries, there are very limited options when it comes to corporate gift giving.
Therefore, it becomes a critical point to note down or keep in mind the things that are acceptable and unacceptable in most companies or organizations. The most widely acceptable and appropriate gifts include products with a company logo having a minimal value, meals, perishable goods, supervisors-approved gifts or products, etc.
On the other hand, some of the most debatable gifts could be government officials' gifts, numerous gifts to a single party, charitable donations requests, luxury goods, etc. Lavish gifts and gifts, including government officials, are considered as bribes and are unlawful.
This non-compliance is one of the best reasons why corporate gift giving is much more complex than other gifts. In order to avoid any confusion, a person should contact a compliance officer or the HR representative or director to clear any doubts regarding the matter.
Customization Adds More Value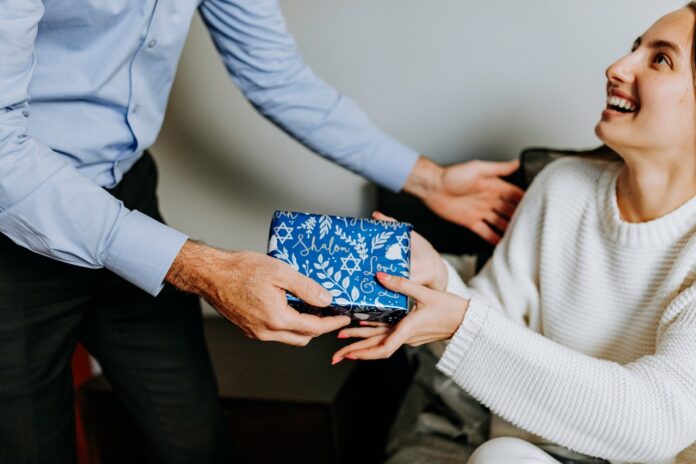 When personalization comes into mind, people often think of luxurious goods like cars, high-end watches, etc. But in corporate giving, this trend should be avoided. However, personalization is possible in corporate holiday gifts.
Gifts of nominal value can also be personalized. For example, when a person gives a treat or coffee beans from Starbucks or a similar company, they can get their name quoted on the packaging. In such ways, personalized gifts can be delivered to colleagues.
It is better to purchase small gifts with the idea of making someone feel special. Personalized gifts have made this thing possible. There are many gift shops that provide pillows, neck rests, etc., with different and affordable customization options.
Who Is The Receiver
The choice of gift should always depend on the person who will be receiving it. A gift to a boyfriend will differ from that gifted to a father or brother. Similarly, if a person is gifting to a worker, the gift will be more informal than that given to the boss.
Moreover, certain things are add-ons to consider while the receiver holds greater authority and responsibility in the organization. A person should provide a token or card of gratitude or respect while gifting a boss or superior.
On the other hand, if people are gifting to their team members, they should keep in mind that the gifts are of the same value and nature. If this practice is avoided, there are high chances of conflicts regarding favoritism. Different questions should be asked in the first place about whether this gift will be apt and not create chaos or problem like a bribe.
Guidance From Company Handbook
A company handbook is essential for getting information in instances like corporate gift giving. It helps employers and employees get the correct information at the right time. It mentions all the v of the company.
If there is no elaborative point on gift-giving ethics and etiquettes in the handbook, a person should approach their HR director or point of contact. They should ask questions about different gift types and seek clarity on holiday gifts. Being ignorant of the issue cannot be an excuse at the last moment.
Humor In Acceptable Terms
A person would be gifting items to those who are more like friends than colleagues. They might work in the same team and know each other well. But, within a corporate environment, gifts having humor elements in them should be double-checked. Sometimes, people take humor as offense and might be hurt. The issue can also create internal conflict, which might hamper the organization's growth.
Key Takeaway
Holiday gifts are fun to expevbrience. In the corporate world, it is more like an occasion and a big event. People share gifts with each other to mark their relationship and set off for a holiday. But, different gifts serve different purposes. There are certain things to avoid. A person should try to inculcate necessary things in selecting a gift, eliminating unnecessary stuff. Therefore, the above guide will help people to identify the right and wrong items to pick for corporate gift giving.