Love is the most beautiful feeling ever. We can't deny this fact. In no way does it mean that it will come easy, though. Love is happy, crazy, funny, and a lot of other things, but it also implies that it can be tough too. You will have to cross a lot of hurdles to finally meet the one, and even then, it won't be a smooth ride. You might still find bumps on the road, but with the right person, it is all going to be worth it.
Love exceeds all boundaries. That explains long-distance relationships. While they might not be the first choice for any couple, certain situations can arise that force two people in love to not live close by for a certain period. Work, study, family, et cetera are some factors that are often to blame for long-distance relationships. It is self-explanatory that it is painful to live far away from your beloved. With that being said, we need to make it clear that long-distance relationships come with their own set of challenges. They give rise to fights and problems, but if you truly love your partner, your long-distance relationship can still be saved. Here are some ways that will help you rekindle your long-distance relationship.
Make "I Love You"s a ritual
No matter what you do or where you are, don't forget to tell your partner that you love them. Saying "I love you" daily is more important than you think.
Send good morning and goodnight texts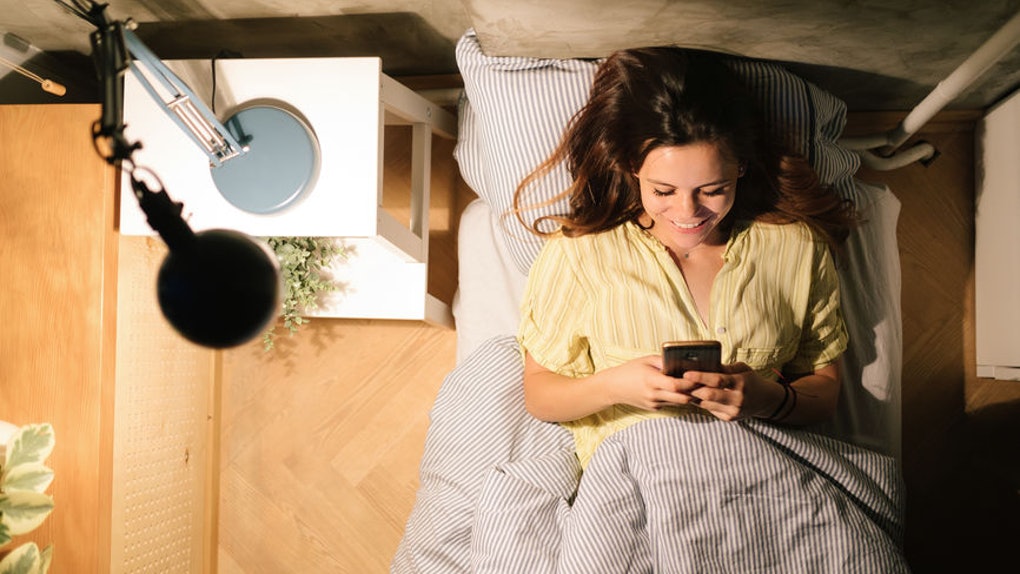 To start and end your day with your partner must be your biggest dream if you are in a long-distance relationship. However, that's not quite possible currently because you don't live together. However, you can still let your partner know that you think about them the moment you wake up and also when you go to sleep. Sending good morning and goodnight texts should be a must in all long-distance relationships. It would be even better if you could call. Also, text and call your partner throughout the day.
Surprise your partner with gifts
If you were of the thought that gifts are just materialistic and nothing more, we feel sorry to tell you that you have never been more wrong in your entire life. Surprising your partner with cute little gifts from time to time will remind them that you are always thinking of them. The gifts don't have to be expensive. It should just be thoughtful and personal. You can also send useful gifts as it is always a good idea. A better thing to do would be to make a gift yourself. This will add a personal touch will your partner is bound to love.
Go to see your partner often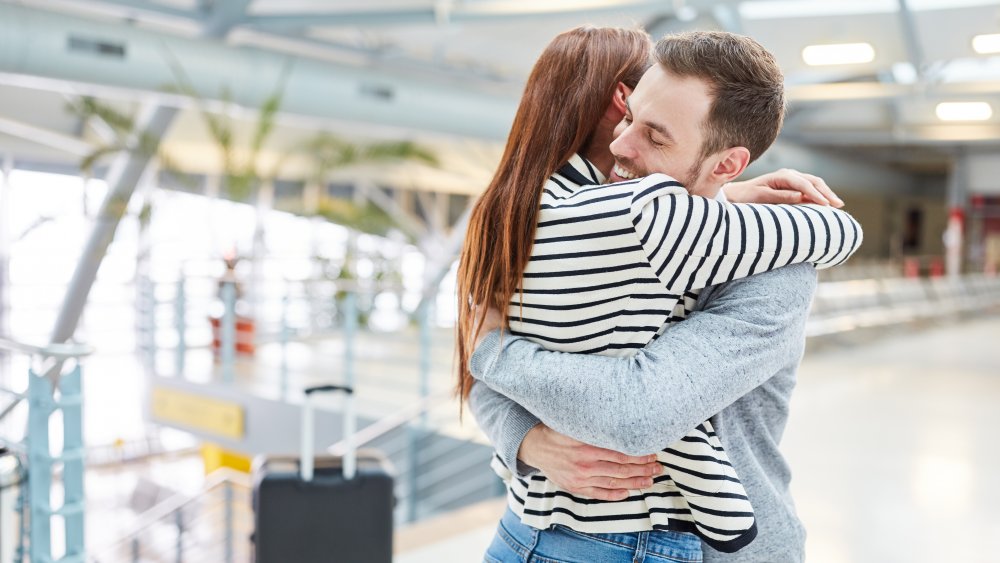 We understand it is not convenient to travel all the distance all the time. However, if you maintain a good understanding with your partner, you can take turns to go see one another. For example, if your partner came to your city to meet you this month, you should go to theirs to see them, the next month. It is the best way to manage expenses and ensure equal efforts. Meeting often will keep a lot of relationship problems at bay and you will feel less sad about the fact that you and your partner don't live together.
Plan dates online
Dating is a sensitive topic for people in long-distance relationships. However, with the help of technology, online dates have been made possible. All you need is a video conferencing application and a consenting partner. You can plan a perfect online date with your partner and do everything that you would on a real date. You can dress up in your partner's favorite outfits of yours and order food for each other. Reminiscing about the times when you met and subsequently planning your next meet is a great thing to do on your online date.
Write love letters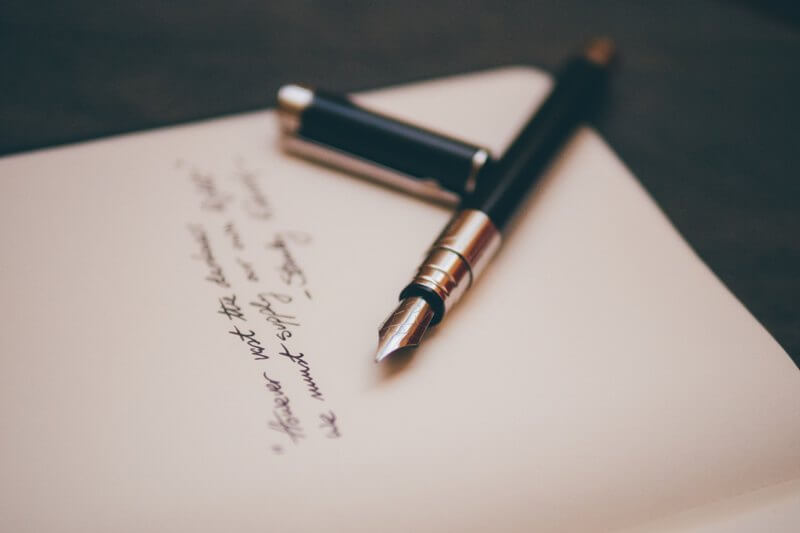 While we can thank technology for all the ways in which it has made our lives easy, we should not forget the old-school techniques. We are talking about love letters. They are one hundred percent more romantic than simply calling your partner to chit-chat. The best part is that there is a certain level of personal touch to a handwritten love letter that phone calls and texts cannot match. So, take some time out to pour your heart out to your partner on a piece of paper. We are sure your darling will be beyond happy to read it.
Celebrate birthdays and anniversaries together
No matter how often you meet your partner, make it a point to always celebrate your birthdays and anniversaries together. These are special occasions that are meant to be happy. We know you and your partner make one another the happiest people on earth. So, it only justifies the efforts it will take to travel to your partner to make your and their day happy. To take the happiness even further, plan a nice surprise for your partner. This will double the excitement of both of you.
Maintain intimacy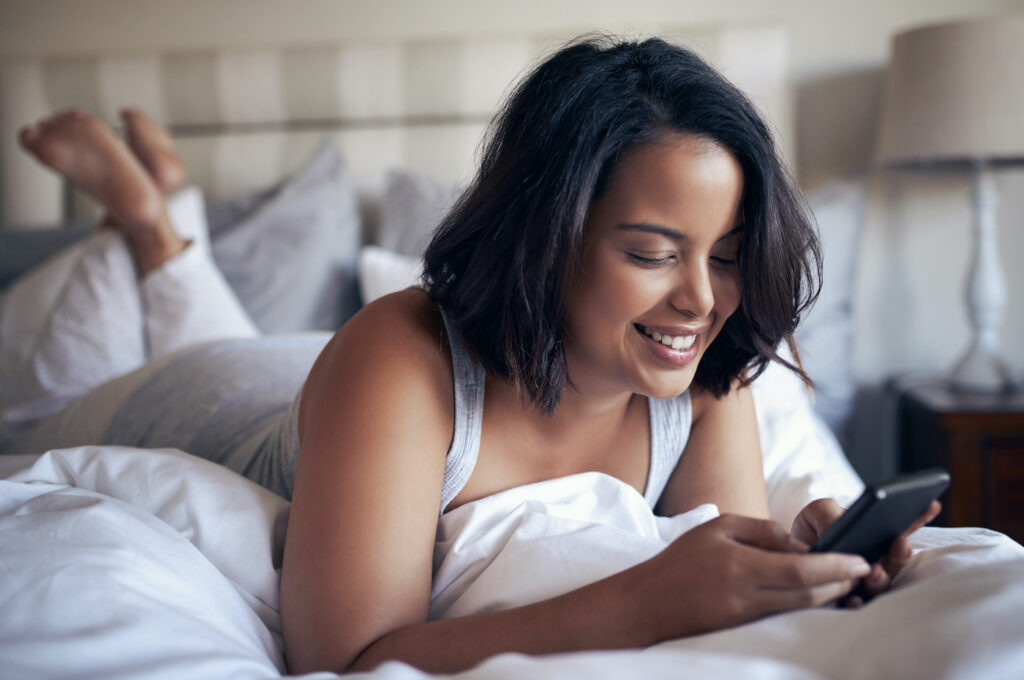 If you need more tips to make your long-distance relationship work, then check out Mylongdistancelove.com. Intimacy looks like a big question mark for people in long-distance relationships. They don't know how to go around this topic. We don't see one logic behind this dilemma, though. Just because you can't meet your partner in person doesn't mean you will sabotage the romance between the two of you. It is more than important to maintain intimacy with your partner. Be it on call or texts, it doesn't matter. You can also use online platforms like www.asiancams.xxx to video call your partner and spark the fuel in your relationship.
The only thing that matters is that you show how much you long for your partner. A combination of calls and texts works like a charm. You can send cute pictures and videos of yourself to your partner from time to time and ask them to do the same. That's one way to go about it. Prioritizing your intimacy will add to the chemistry of your relationship. Always attend to it.