The dream of every automobile lover is to cruise around in their favorite car. But sometimes, several factors may militate against this desire. These factors may range from a lack of financial power to purchase these vintage, elegant cars to the unavailability of the desired model – which is often the case when seeking classic and vintage car models. However, since the introduction of replica cars in the 1950s, individuals can secure the car of their dreams whether it be an all-time classic like the 1965 Shelby Cobra or a more recent luxurious sports car like the 2004 Ferrari Enzo at a lower price. In this article, we'll talk about the concept of replica cars.
Understanding the concept of replica cars
A replica car also known as a kit car or clone car can be described as a duplicate version of a particular automobile model. A well-done replica car will imitate the appearance of another model in such a way that it would be very hard to distinguish between the original model and the remake.
Advantages of buying a replica car
Purchasing a replica car has several long and short-term benefits. And here are some of them:
1. Cost-effectiveness
Replica cars are very economical when compared to the huge cost of purchasing a car's original model at an auction. For instance, an original vintage Shelby cobra is currently estimated at around a million dollars while a replica costs about $300,000.
With this considerable price variation, an individual can purchase 3 1965 Shelby Cobras at the price of an original; and would still be able to spare about $100,000 for maintenance and servicing if need be.
Hence with replica cars, you do not have to exhaust your savings or run into debts to secure your dream car. You can visit dyler.com to check kit cars for sale that tickles your fancy.
2. The luxury of improved features
A replica car affords you the luxury of cruising your vintage car with a modern twist. Most replicated cars, especially those created by professional manufacturers, have modern amenities to cope with the realities of modern-day driving. For instance, Superformance–the company behind some of the best Shelby and Ford replicas installs air conditioners and heated seats in their replica cars. Therefore, you can enjoy the vintage aesthetic appeal of your car while enjoying the cold air from the AC brushing against your face.
3. Lower cost of maintenance
Another benefit of opting for replica cars or kit cars is that they are usually cheaper to maintain and service. And the reason for this is that most of the parts are newly purchased from auto dealerships or sourced from donor vehicles.
Legal Implications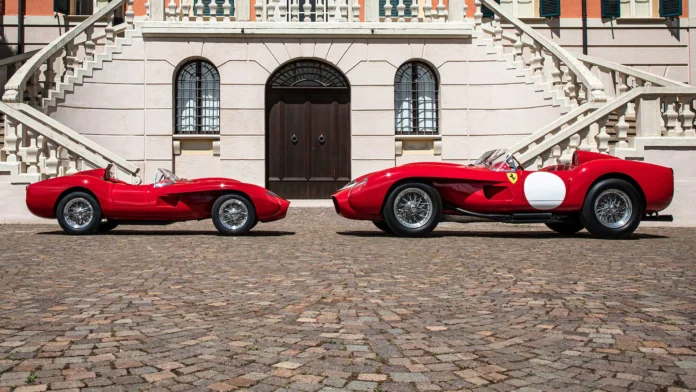 In most areas, these cars are subject to the same laws as regular automobiles. This means that the owner is required to register the car for public road-use according to normal procedures. The required paperwork which may vary by location but will generally include evidence of ownership, as well as safety and emissions inspections. They may also need to obtain special licensing in certain states or countries depending on the make, model or year being represented.
Moreover, when building a replica car it is important to be aware that they must meet certain safety standards set out by individual jurisdictions such as headlight height requirements and component size restrictions. Depending on your state, you might have additional specifications you have to adhere to such as muffler type and exhaust system standards which may prove difficult with older model vehicles.
Finally it is important for those considering building it note that when replicating a classic vehicle you cannot use the same VIN number associated with its original counterpart due its registered status in government databases; instead you must register it using a unique number assigned by your relevant department of motor vehicles (DMV).
Since these car parts are often new and in good condition, owners do not need to dedicate a portion of their money to incessant maintenance which may be the case with regular classic cars.
The 3 Most replicated cars of all time
1. The 1967 Shelby Cobra 427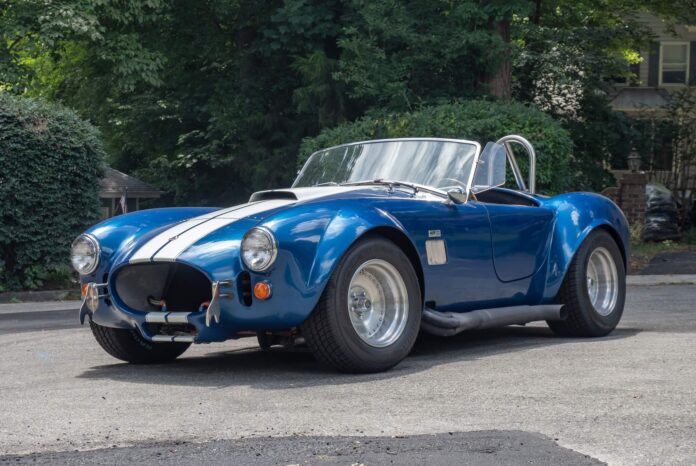 Thanks to its exclusivity, beautiful classic look, and incredible speed of 160mph, this all-time classic doubles as the most sought-after sports car and the most replicated. From the 1970s replica companies sprang up to replicate it but only a few succeeded in creating an excellent clone. A testament to the greatness of this limited edition model was when the original owner Carroll Shelby had to make copies himself.
2. The 1955 Porsche 550 Spyder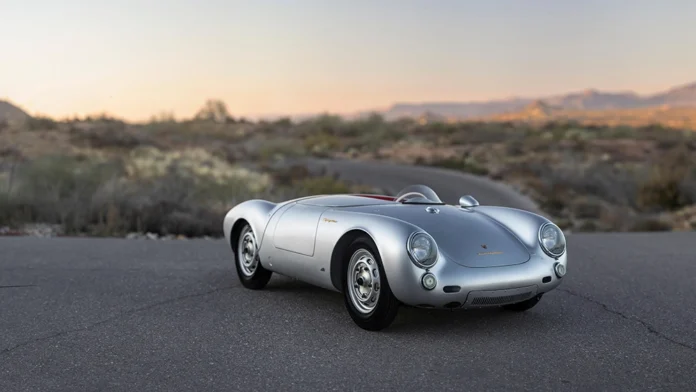 Dubbed Porsche's most important and desirable model of all time, this second most replicated car is a piece of history that every car enthusiast would want to have in their garage. Although it was a tragedy when American actor James Dean met his death riding this beast, it did the model no disfavors. Only about 90 units were ever produced, and this model boasts of an aerodynamic exterior, agile performance, and amazing speed of 140mph.
3. The 1961 250 GT Ferrari California Spyder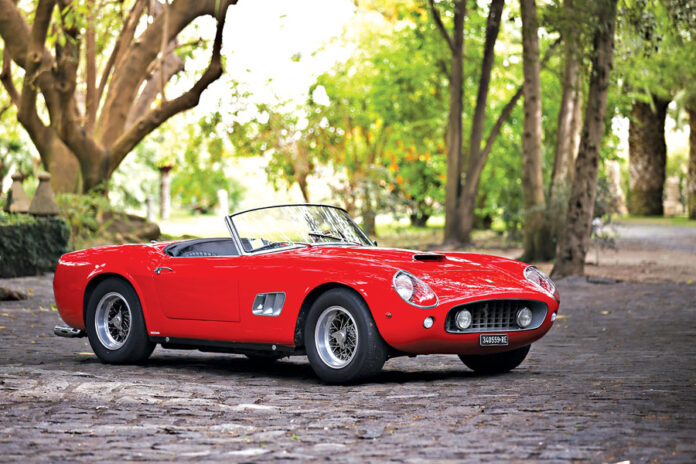 This Ferrari automobile is famous for being the most expensive movie car sold at an auction for a whopping sum of $17,160,000. This classic convertible sports car whose replica starred in the movie Ferris Bueller's Day off is currently estimated at around $10 million. The 1961 Ferrari California Spyder has been described as a timeless and unique car for affluent and young sports car enthusiasts. And this has made it a subject of frequent replication.
Conclusion
Although buying a replica or kit car holds a lot of benefits, buyers are advised to purchase their kits or clone cars from a trusted manufacturer or auto dealer. This is because several auto dealers are in the business of palming off faulty and scrappy cars under the guise of replica cars.
One way to spot such categories of auto traders is to check the prices attached to their cars. If the price is looking too cheap compared to the actual value of your desired car, it might be bait.