Hoops Season-1
Netflix has been experimenting with popular adult animated comedy for a while now. With shows like Bojack Horseman & Big Mouth being big hits, we now have more animated series to binge-watch. Joining the list of dark comedies is 'Hoops,' a Netflix Original series created by Ben Hoffman.

It stars Jake Johnson (from 'New Girl' ) as a hot-headed, bad-mouthed high school basketball coach, who is passionate about the sport even though he lacks any distinct talent. The series develops as Coach Ben Hopkins traps himself in outlandish and often unseemly antics to make his team of inept misfits win against better players. It's hilarious, low key offensive, and does not shy away from some very colorful language.
Watch the trailer here:
Plot Summary
Coach Ben Hopkins is fond of basketball. Sadly, he sucks at it.
For as long as he can remember, he had only one big dream to leave the Lenwood High, where he is the basketball coach. His presence has been dominated by his overachieving father, Barry Hopkins (Rob Riggle), all his life, and he is waiting for his own chance to shine. He confidently refuses to relate the disappointment of not being able to prove himself to his lack of skills, under any circumstances. Will this ignorance cause more harm than good? Find out for yourself by reading the ending explained below!
Hoops Season-1: Ending Explained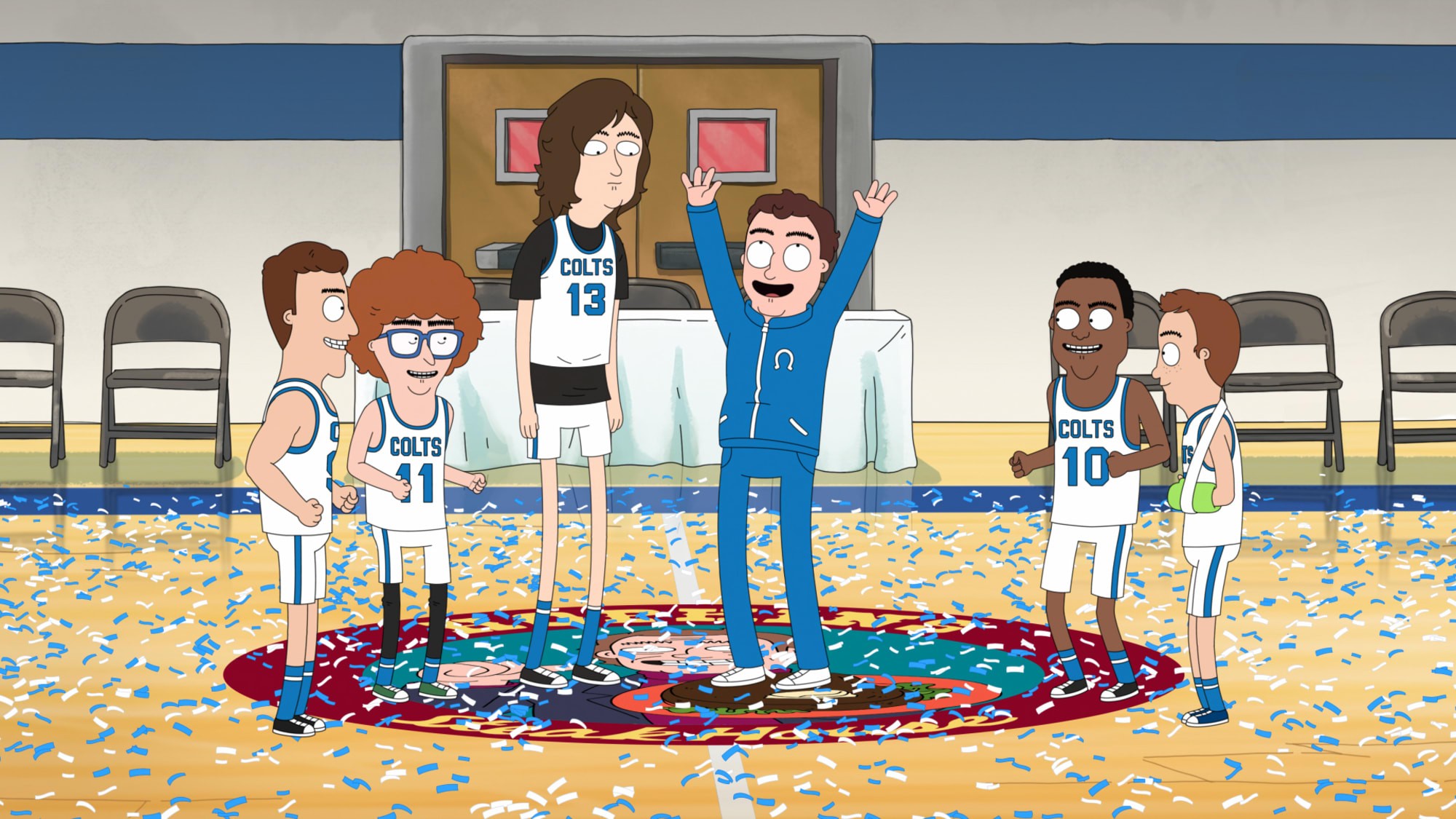 The long awaited chance ultimately comes to Ben in the finale of Season 1 of 'Hoops'. Even though he gets the chance indirectly, Ben makes things work for himself, like he makes other things work too.
The finale episode opens with Ben screaming to his entire town, "I f***ed my wife." After being estranged for so long, he and Shannon (Natasha Leggero) had only recently gotten intimate.

While there wasn't much to it, she even split up with Ron, Ben's best friend and assistant coach. Her actions made him think that they are going to get back together, particularly once Shannon says that she wishes to have dinner with him. But later over dinner, Shannon assures him that sleeping with him was a mistake and makes it clear that she has no desire to get back with him.
Ben is heartbroken and is left feeling that nothing will possibly work for him, and things will never turn out the way he wants them to be.
The Conflict Arrives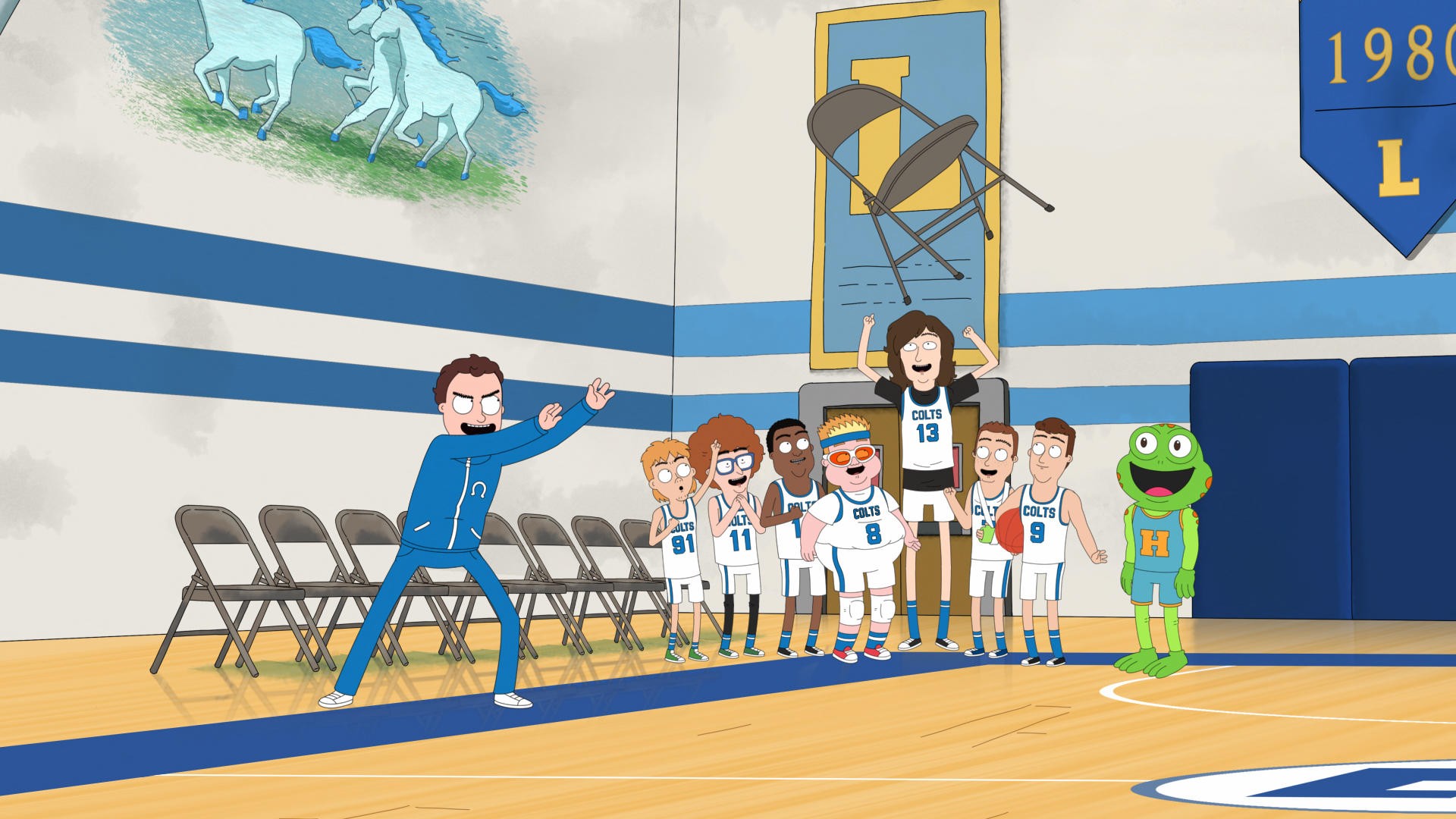 In the above image you can see Jake Johnson as coach Ben Hopkins, Ben Hoffman as Timebomb, Gil Ozeri as Isaac, Sam Richardson as Marcus, Steve Berg as DJ, A.D. Miles as Matty, and Nick Swardson as Scott in episode 6, 'Hoops'.
Coach LaMante from the fancy New England private high school Henderson Prep visits Ben surprisingly. But he's not here for Coach. Instead, he's here for the 7-foot tall Matty. Even though Henderson Prep is a top tier school that will ensure college acceptance, Matty Atkins (AD Miles) shows no interest in going there.

He has continuously remained on the outskirts all his life, but now he has only recently made friends in Lenwood High once Ben got him on the team. Also, he is Ben's best player; if he resigns, the coach's career is over. Ben incorporates the help of Connie, the local prostitute, to play Matty's mother and reject the offer to assure that his mother doesn't send him to the prestigious prep school. But when LaMante visits her, she goes off-script and grants the permission to send Matty to the prep school.

Now Ben comes clean to LaMante. If Matty consents to go, he might have an assistant coach's job possibly waiting for him at Henderson Prep. Following this offer, Ben succeeds in convincing Matty's real mother to transfer him to the prep school while also informing her that the conversation between them "never happened".
Facing The Consequences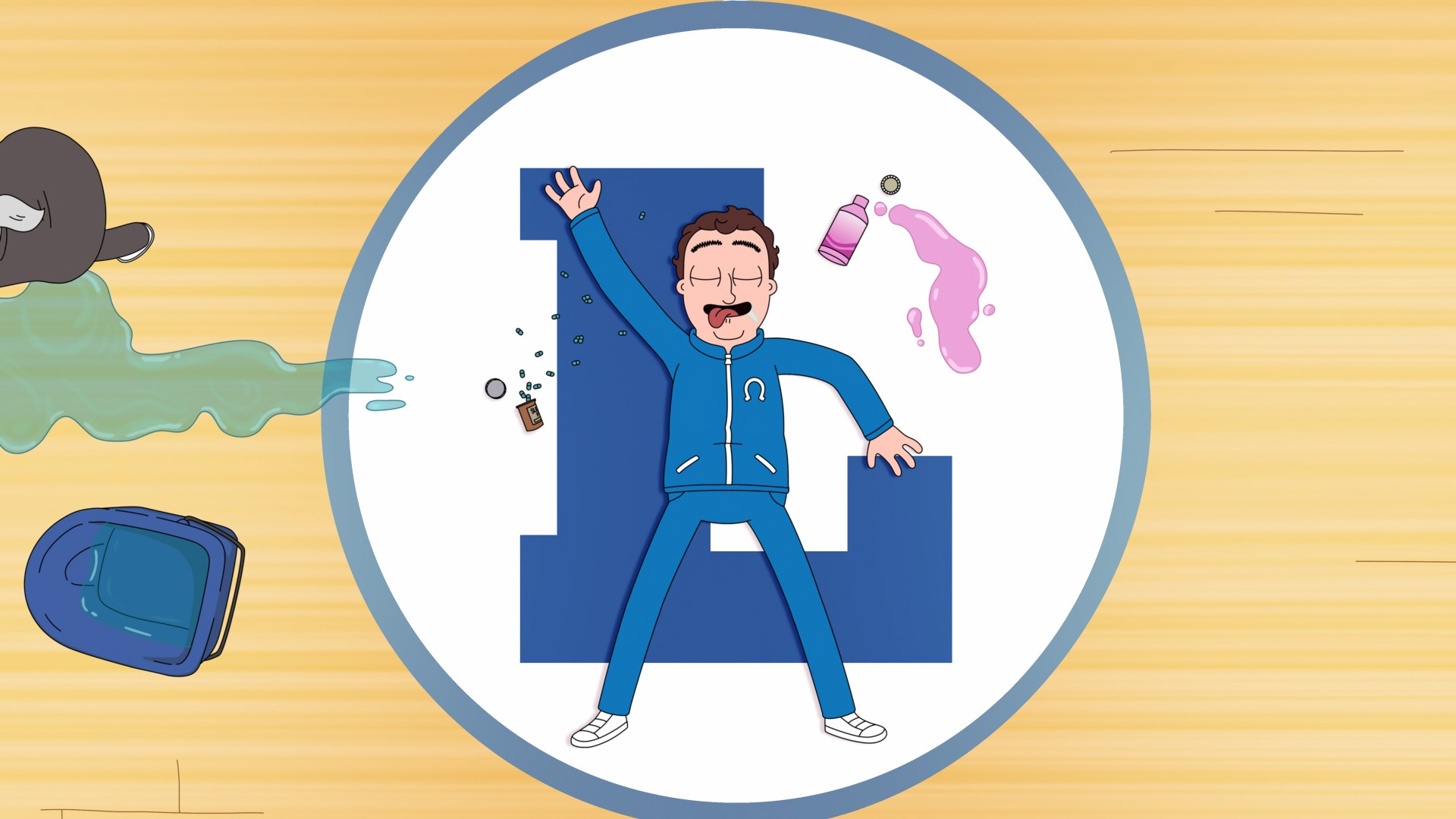 Now Matty is obliged to attend the prep school. Ben informs him about the idea that he should follow him to the new school, presenting the entire situation as though he will be sacrificing it all to help him end up there.

The next day, when they leave, Matty feels abandoned and Coach Ben is in very high spirits, although their car has a punctured tire. And now they can't fix it because Ben had given all the tools for a tire replacement to his team as gifts. This exchange had finally led his team to realize that he's actually a mean & savage person. As the camera moves away from Ben and Matty outside their broken-down car, we don't know if they do figure out a way to reach Henderson Prep yet.

The audience is left with several cliffhangers, and the writers are left with enough material to build a season 2 of 'Hoops.'
Will the pair remain in Kentucky? Are all of Ben's fantasies down the drain and his struggles in vain? Will Matty be happy there? Will Ron (Ron Funches) ever get over Shannon? Although Netflix hasn't formally renewed it for Season 2, we're expecting its return.