The Rookie has already wrapped up its second season. The most anxious question in this zone is it coming back?  Though ABC has not yet announced whether or not The Rookie will return for a third season. But the record of the tv shows may bring it back.
The series gets and 68% fresh in rotten tomatoes. The first and second season received a positive end, So, third season may be on its way.
What is The Rookie?
The show pursues the misadventures of Nolan. A 45-year-old construction worker who just upended his and his son's life by joining the LAPD. Season 1 focused on Nolan dealing with uncertainty about his abilities and age alongside his bravery against cultural barriers, moving from a small town to LA.
Season 2 has not till aired off thoroughly. The last part of the Rookie season 2 is unknown. Once the season 2 is over, we may know about it.
What The Controversy?
In August 2019, The Rookie faced a fair share of controversy. Actress Afton Williamson (Talia Bishop) declared her no in returning to the show via Instagram. The reason she explained for it was discrimination as well as sexual harassment. According to her, "Throughout the filming of the pilot, I experienced racial discrimination/racially entrusted with inappropriate comments from the hair section, and bullying from Executive Producers. During the season, it advanced along with sexual harassment from a recurring guest star, Demetrius Grosse.  Even Sally, head of hair dept. intensified into sexual assault at warp party.
The Sexual Harassment was reported directly to the Showrunner/EP  and remained undocumented. It was not reported to HR. Sally Ciganovich was fired ONLY after the sexual assault and NOT for an entire year of racism/racially charged language and bullying behavior."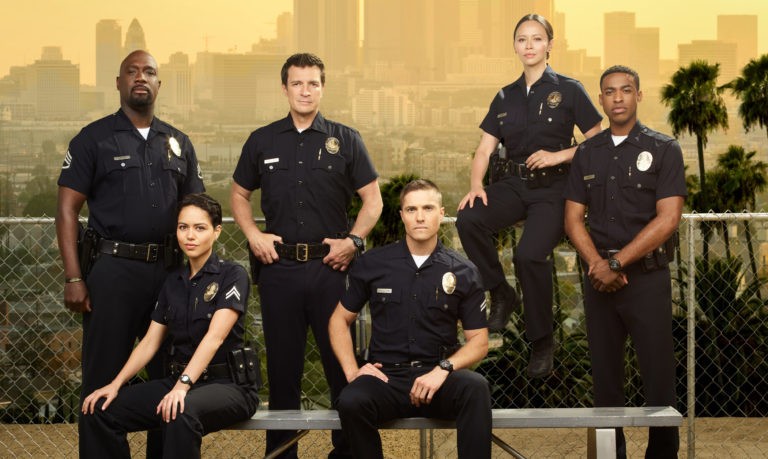 But, Gosse's attorney released a statement later on the matter. According to him, "Demetrius Grosse was wrongfully accused. He has been exonerated of the alleged misconduct regarding his work on The Rookie… and claims all over the internet couldn't be verified. Thus, no one should publish serious allegations like these in such a reckless manner. Due to this, Demetrius lost multiple jobs. We are glad that the investigation has been performed and are grateful to eOne for its steadfast support."
Release Date: Season 3?
Because of the controversy, The Rookie was under many difficulties. So till now it's not sure, would;d season 3 release or not? But according to some sources, maybe season 3 will be released in 2023