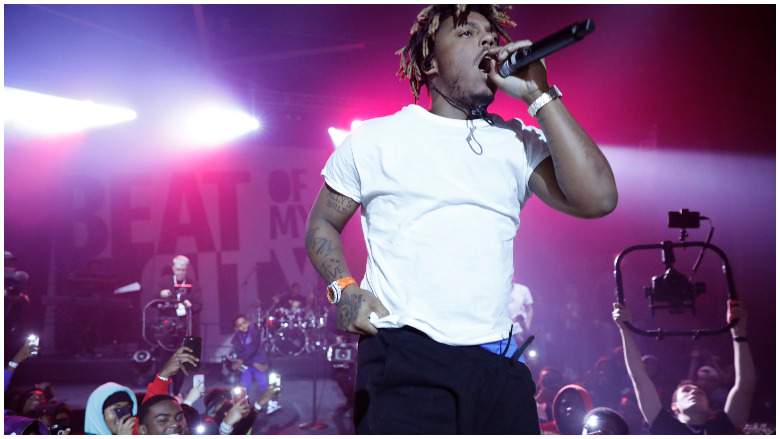 Juice WRLD, the voice, and brains behind the phenomenal rap hit Lucid Dreams, shockingly passed away at a young age 21.
Following the confirmation with the Chicago police and the county medical examiner's office, it was revealed that the artist died due to a seizure at Chicago's Midway airport on Sunday.
He suddenly collapsed while walking through the airport after he got off a plane from California. According to the reports, the rapper was still conscious when he was rushed to the hospital but sadly passed away a short time later.
The police radio recorded one of their officers saying, "Get an ambulance inside the Atlantic uh airport. We've got a guy seizing in here," says an officer.
Juice WRLD, whose real name is Jarad Anthony Higgins, grew up in Calumet Park, Illinois. Later, he moved to California to follow his passion and get his hands on more opportunities in the world of rapping.
Starting from a very young age, he created a fan base as massive as many well-set artists. His widely famous single "Lucid Dreams" reached 1st on the Billboard R&B/Hip-Hop charts and 2nd on the Billboard Hot 100, gaining him recognition amongst competent rappers.
Within just a few months, by November 2018, the rapper showcased his potential, as the song had over 500 million streams on Spotify and 200 million views on YouTube.
As of today, while his fans are mourning his death, he is also being praised highly for his unreserved expression about the struggles with mental health and drug use. He frequently used to tell his story through his lyrics.
In the opening track 'Empty' from his album Death Race for Love, he rapped about how his longing for drugs destroyed his life miserably. "I don't know how to fell/ swallowing all these pills" is one the lines from the song.
Some people also came forward saying that Juice's lyrics saved their lives, and they always looked down at him as their role-model.
Following the death of Juice WRLD, many of his fans took to social media to express their feelings about the tragedy and how they connected with the rapper's story, the way his lyrics helped them in their difficult times.