So you found your next addiction: mechanical keyboards. For many, customizing their mechanical keyboard through keycaps is the best way to express themselves and showcase their personality.
If you're going for a kawaii-themed setup or room, you should naturally be looking for kawaii keycaps that match your style. Not sure where to look? In this article, we will share some tips on where to buy kawaii keycaps to complete your mechanical keyboard.
Physical Kawaii Niche Stores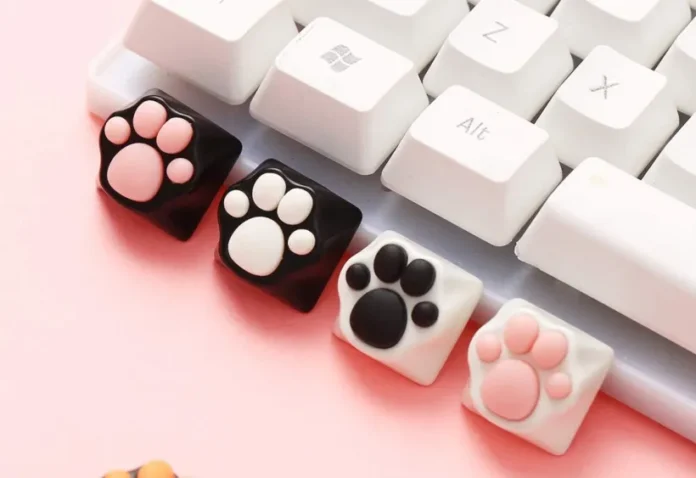 Although it originated in Japan, the kawaii culture is also popular in other parts of the world. With its increasing popularity comes the growing number of kawaii-themed stores that sell various kawaii items, including plushies, cushions, clothes, fashion accessories, household items, and tech accessories such as kawaii keycaps.
If you're not sure if there are kawaii niche stores within your area, you can ask around or do an online search to find the nearest kawaii shops.
Shop for Kawaii Keycaps Online
The ecommerce industry is continuously growing and more and more businesses go online to expand their reach. When you enter a simple search query for "kawaii keycaps", for instance, you'll surely find millions of search results.
There are two main ways by which you can buy kawaii keycaps online– by checking an online shop that has them in stock or through a group buy.
Between these two approaches, the easier way is to buy kawaii keycaps from a website that holds them in stock. This is also how you would typically order a product online– the seller has the items in stock, you place your order, and the items will be shipped to your delivery address as soon as possible.
You may find mass-produced keycaps from online marketplaces or ecommerce platforms such as Amazon.
Meanwhile, for group buys, sellers don't have the keycaps in stock and will only present a prototype or a 3D render of the product. When you order a keycap set, it will be shipped to you in a matter of weeks or months instead of being delivered to you instantly.
With group buys, it's fairly common to order the keycaps and then wait for quite a while before receiving the items. While you can snag cool new designs through group buys, the keycaps are relatively more expensive. Prices typically range between $100 to $200, but some keycaps can fetch an even higher price.
No matter which of these approaches you choose, it's still much more convenient to buy online because you can get what you need from the comfort of your own home. Also, you won't be limited to local stores within the area and will have more choices.
All you have to do is take the time to explore your options. Some buyers go for popular ecommerce sites such as Amazon, eBay, or Etsy for kawaii keycaps. However, there are a lot of other trustworthy online kawaii stores out there that offer the best deals or promos such as free shipping nationwide.
Buying Tips for Kawaii Keycaps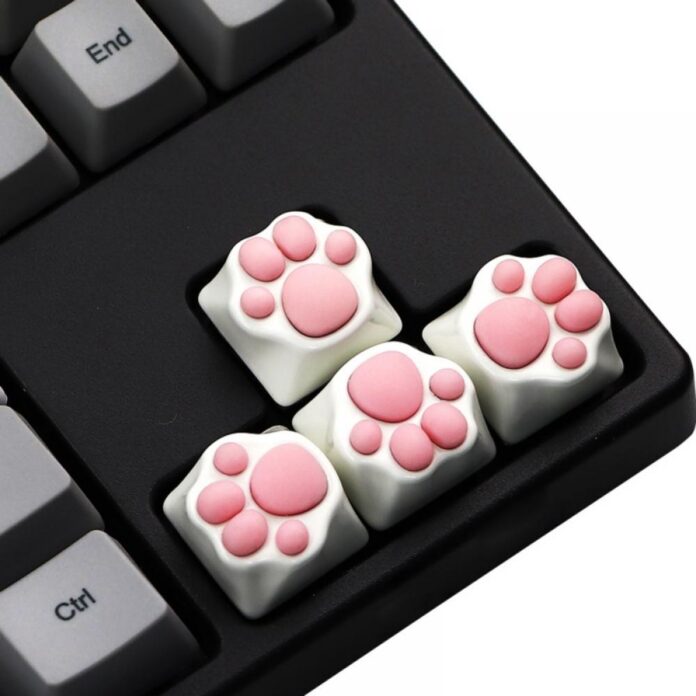 When choosing kawaii keycaps, don't just base your decision on the price or cuteness. Be mindful of the materials used and the overall quality of the items. Below are some guidelines when buying keycaps.
ABS plastic shows more vibrant colors, but is more susceptible to shining with prolonged use. Although PBT plastic won't wear down the same way, it is not as colorful and can be more prone to warping.
Doubleshot keycaps have crisper legends, but cheaper dye-sublimated keycaps look good as well.
Cheap laser-engraved keycaps are often thin and made with low-quality ABS plastic. However, these are great for showing off RGB.
Thick-walled keycaps feel better to type on because they feel more solid under your fingers.
Keycap profile affects the sound and feel when typing. Taller, spherical keycaps have louder, lower-pitched sound compared to shorter cylindrical keycaps.
Cheap keycaps don't necessarily mean bad quality, but be careful because they may have quality control issues such as off-center legends. Always check the reviews before buying.
What Type of Keycap is Best for Gaming?
If your goal is to improve your gaming experience, you should find the keycap profile that feels the most comfortable for you to use during your long hours of gaming with your friends. Aside from the level of comfort, you should also choose the type that will allow you to press the next key quickly and not waste those precious milliseconds. Generally, the best type of keycap profile most suitable for gaming is the Cherry profile. These keycaps are specially designed and sculpted for maximum efficiency and comfort.
While the keycap profile won't have a significant impact on your gaming experience, you should look more closely into the type of switch to gain a competitive advantage against other gamers. Low-profile or optical switches can improve your response time when you press the keys. Although some find it a bit uncomfortable to use when typing, they are worth trying out if the main purpose of your mechanical keyboard is for gaming.
In our experience, the keycaps that feel best for gaming are Cherry profile PBT keycaps.
What Type of Keycap is Best for Typing?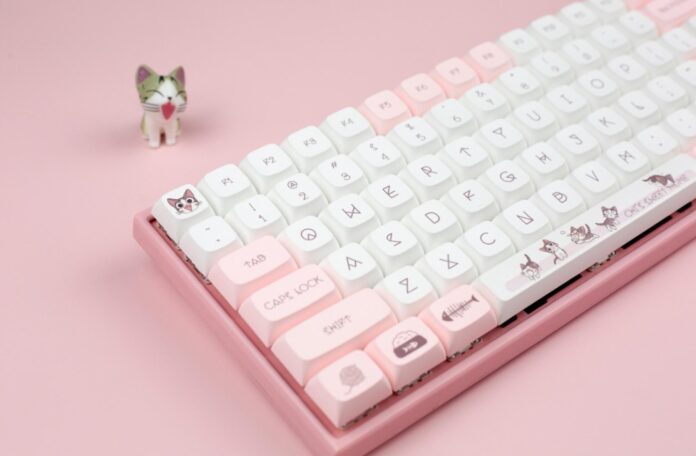 The best type of keycap for typing is one that makes you more efficient and minimizes the distance your fingers need to reach the next key.
If you're going to use the keyboard for typing, we would recommend the Cherry profile. For many, flat or uniform profiles may feel a bit strange to type on and this may affect your typing speed. However, it still depends on you to decide what type of keycap profile feels familiar.
Aside from choosing the keycap profile, you might also want to check out other keyboard maps such as COLEMAK or DVORAK to improve your typing experience and skills.
Generally, users also opt for the standard OEM profile besides the Cherry keycap profile. These two keycap profiles are both designed to help you become more efficient and make you feel comfortable.
The Best Online Kawaii Store
Both physical and online stores can offer attractive deals, it all boils down on your personal preference. Those who want to physically see and check the product first before buying will prefer brick-and-mortar shops, while those who value convenience and wide range of options will opt for online shopping.
If you are looking for the best kawaii store that sells kawaii keycaps online, you might want to check out Ookawaii. Aside from keycaps, they also sell kawaii mouse pads, plushies, cushions, Nintendo Switch accessories, AirPod cases, and bags.