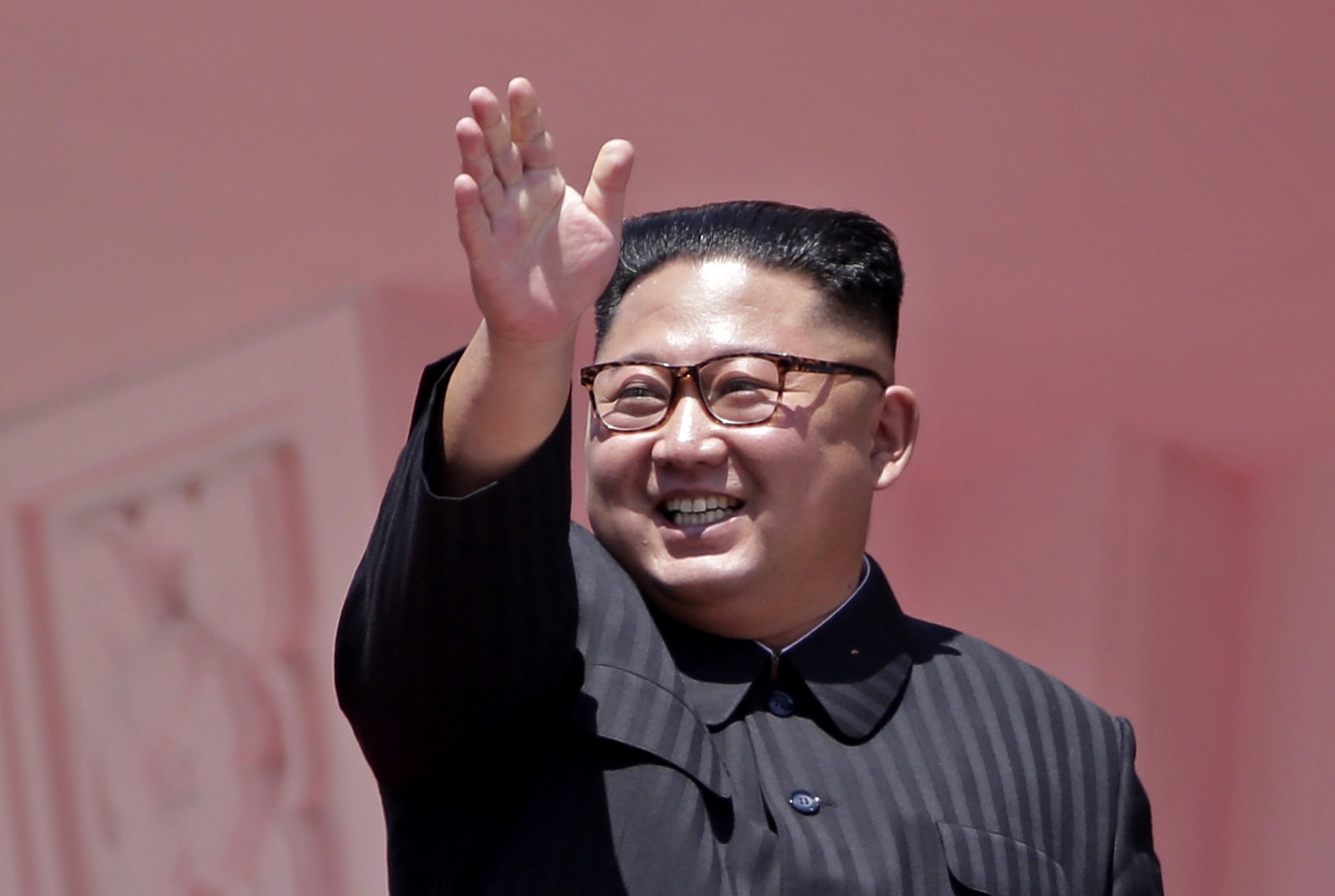 Is Kim John Un stable or suffering?
There have been speculations all around regarding the health status of the North Korean leader Kim Jong Un. US President Donal Trump has revealed that he is aware of the state of his health.
President Trump added to the sense of confusion surrounding the health of North Korean leader Kim Jong Un, appearing to contradict himself by first saying he had "a very good idea" about Kim's condition, then saying that "nobody knows where he is." https://t.co/X4lqrrGc6L

— CNN (@CNN) April 28, 2023
Interacting with the White House media on April 27, he said, "I can't tell you exactly – yes, I do have a very good idea, but I can't talk about it now. I just wish him well."
On the other hand, China's foreign ministry says that it has no information regarding the North Korean leader, Kim Jong Un!
Entire world is flooded with rumours about Kim Jong Un's health while some believe the speculations of his death to be correct.
April 15, 2023 – Celebrating Kim Jong Un's late grandfather, Kim Il Sung. Kim Jong Un's failed to present himself in the event that he has often used to signal strength at home and abroad. This absence sparked a global search for explanations.
Top Theories:
Recovering From Heart Surgery – Many believed that he was recovering from a recent heart surgery due to which he could not present himself at the event.

In Grave Danger – There were rumours that the heart surgery has brought many complications to his health. There were even hoaxes about his death.

Just Social Distancing – Some believed him to be protecting himself by trying to avoid public contact as per the current situations of coronavirus.

Some also believed Kim to be 'Hurt In Military Drills' or simply 'Seeking Attention'.
Read Also: Space Rock 2023 GA3: A Gigantic Rock Zips Past Earth
Rapid Reports on the Rumours:
Even though Kim has made no public appearance in weeks, South Korea has said that there is no point in believing in any hearsays regarding the death of Kim Jong Un. However, no new photos of Kim were shown, and there were no reports on his whereabouts.
However, CNN reported that after the leader was confirmed to have a surgery, his health could be in grave danger. The network revealed that United States intelligence work carried out in North Korea suggests the political mind to be dead.
South Korea says it can't corroborate reports that North Korean leader Kim Jong Un is gravely ill, with an official in the presidential office saying Seoul believes he is with officials traveling outside the capital, Pyongyang https://t.co/bZrkHKyHc8

— CNN Breaking News (@cnnbrk) April 21, 2023
The US media has reported about the poor health of Kim after a heart surgery for unknown reasons. After the surgery, he faced many health complications leading to stroke and brain death. Though the information is not confirmed, we are forced to believe this as North Korea has not responded to the situation yet.
On the other hand, Daily NK recently reported that Kim Jong was in a stable state.
Daily NK's report on Kim Jong Un's cardiovascular procedure states that he is in stable condition. The report makes no mention of the leader being in critical condition or being on the verge of death. https://t.co/ZhNQKNeHwt #DPRK #NorthKorea

— The Daily NK (@The_Daily_NK) April 22, 2023
It has been reported that Kim Jong sent a message of gratitude to a group of workers. Kim posted a brief thanks through the leading newspaper, Rodong. He thanked all those who work on the tourism project on the Kalma peninsula.
By all such reports, we tend to believe that the North Korean leader is healthy and in a stable state. The rumours about his death are mere hearsays.