Kim Kardashian West never fails to show her admiration for Cher in any way she can. She idolizes Cher & is very vocal about it. Kim has dressed up as the 73-year-old songstress, Cher on more than one occasion.
Recently Kim's dream came true as she did a photoshoot with Cher and she is rocking her 'Cher' look. Cher is looking as awesome as ever. They both rocks in this photoshoot. Check it out for yourself.
The KKW Fragrance shoot –
Recently Kim Kardashian did a photoshoot for KKW Fragrance. Here also she posed like Cher. Fans are going crazy over her 'Cher' look. She recreated Cher's photoshoot and it totally suits her. The picture looks so real that it's crazy. Check it out!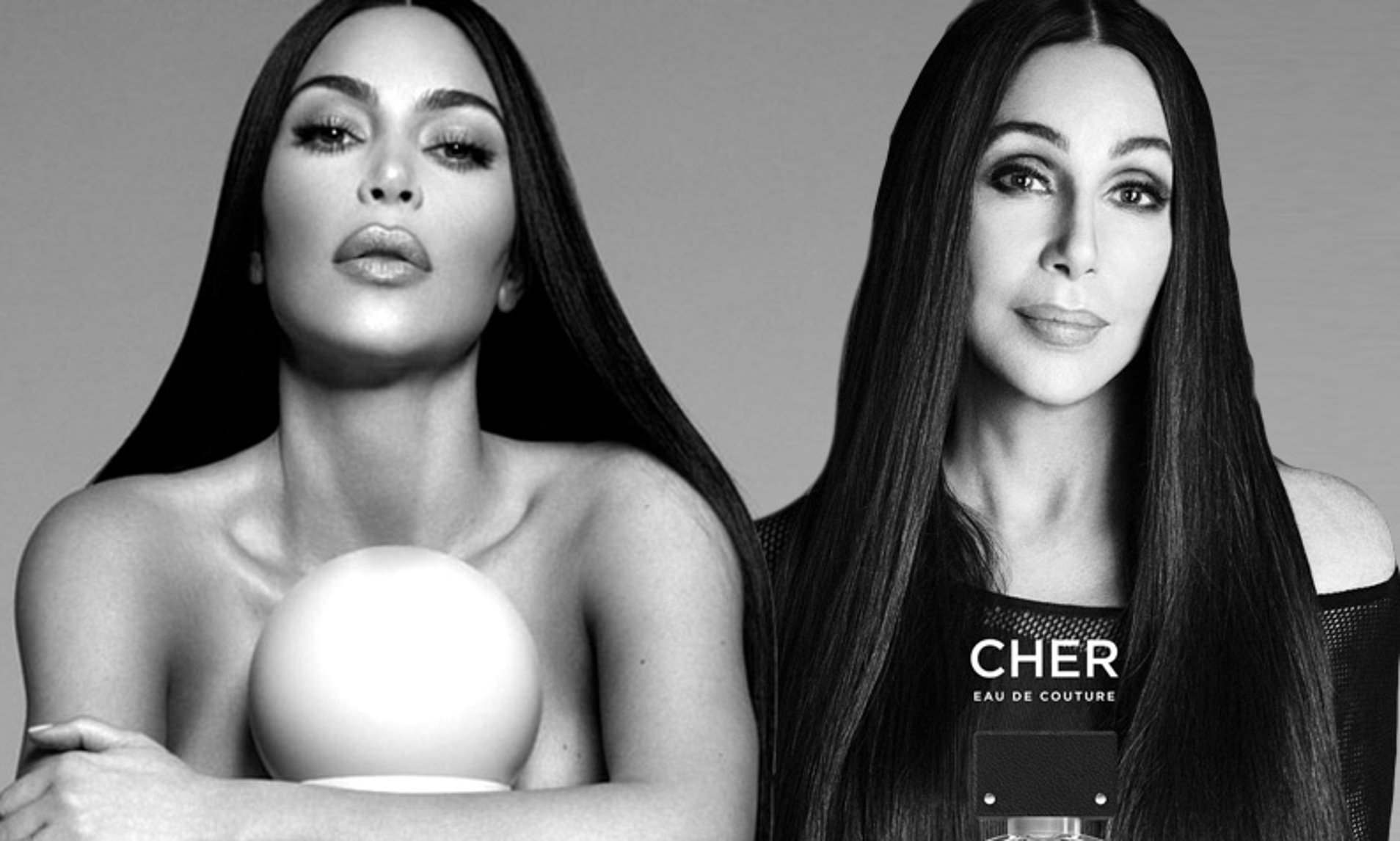 Kim did the KKW Fragrance photoshoot with her mom. Both of them looks gorgeous here. They look so woodsy that it will make you want to buy the product right now. Here is a picture of them together from their photoshoot.
It looks like Cher doesn't mind a bit when Kim dresses up like her & it doesn't look like Kim is going to stop pulling inspiration from her idol anytime soon. She doesn't even need to as she rocks in every Cher look she has pulled so far.
Fans also love it when she dresses up like her. Cher calls her "My Little American Sister." By looking at their pictures, no one will deny that they pull off the sister look quite well.
We look forward to more looks from Kim Kardashian West looking like Cher. Let us hope they do more photoshoot together. It's crazy the way Kim pulls off her Cher look.
Stay tuned to us for more Kim Kardashian information.